No matter how much you plan, you're bound to make mistakes when you set off on your adventures, and that goes for every traveller, regardless of their experience levels. I have made plenty over my years of travelling!
Some mishaps are unavoidable and out of your control, but some can be prevented before you even step on the plane. Know what you're up against and you're bound to have a smoother trip.
Here are six common mistakes every traveller makes at least once — and how you can avoid them.
Packing too much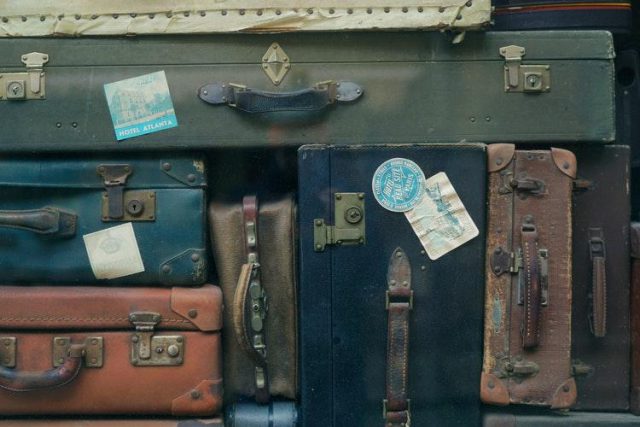 Image via Unsplash
It's taken me many years to refine my packing skills and I used to be so guilty of overpacking. It's so tempting to add extra items to your suitcase or backpack, just in case, but chances are they'll never get used and will just sit there as extra weight.
On my first long trip abroad backpacking, I packed a hairdryer, a first aid kit that had far too much in it and some 6-inch high wedge sandals. Little did I know that a) no-one dries their hair when backpacking; b) as long as you have the basic essentials, you can buy the majority of things you would ever need for first aid abroad; and c) those wedges would be the source of many stressful attempts to pack my backpack. 
You'll get tired of bringing heavy luggage with you every time you travel (trust me — there are few things worse than the aches and pains caused by lugging a heavy bag around, or at least that's how it feels at the time). I could barely carry my bag and being only 5'3″, it was almost as big as me. You could also be hit by excess baggage fees, which can build up over time and eat into your precious travel budget.
I now carry a 45L side-opening backpack whether I'm travelling for 2 weeks or 6 months. I also only take the essentials and use packing cubes which have made packing and organising so much easier! For some great suggestions of what to take check out this article – Essential travel items for every traveller.
How to avoid packing too much:
Pack

everything you know you'll definitely need

, leaving out everything you

might

need.

Use packing cubes to organise things and cut down excess space.

You might be able to buy some things at your destination (shampoo, shower gel, and other toiletries are usually easy to find).

Buy a pair of travel scales and weigh your luggage before you leave. This will stop you from stressing at check-in.
Not buying travel insurance (or buying the wrong type of cover…)
You might think it goes without saying that travel insurance is a must, but a surprising amount of people still head off without it. The cost of medical care abroad can be sky-high, even for relatively minor injuries, so it's not worth taking the risk.
How to find the best travel insurance policy for you:
Don't just go with the first policy you find. Compare different ones and pick the most suitable one for you.

Declare any medical conditions to make sure your policy is valid and you're protected if something goes wrong.

If you've got any adventure activities planned, you may need to add extra cover. For example, many providers offer a special winter sports package for travellers who are going skiing or snowboarding.
Not notifying the bank of your travel plans
Banks will suspend accounts if anything suspicious or out of the ordinary happens, and foreign transactions fit this description perfectly — unless you tell the bank where you're going and how long you'll be there for.
I learnt my lesson when I forgot to tell my bank I was going to Italy for a month. A few cash withdrawals later and my card had been flagged as having suspicious transactions on it. A long and expensive phonecall to the bank back home finally sorted it out but it meant a wasted morning and having to use another card with more expensive fees for 48 hours (which luckily I had thought to bring).
If you bank online, there's normally a form you can fill in. Failing that, a quick phone call or popping into a branch should settle the matter and leave you with one less thing to worry about.
Missing flights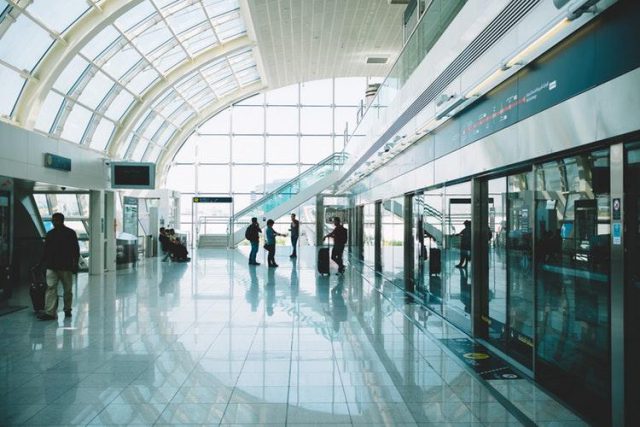 Image via Unsplash
According to data from Travel Insurance New Zealand, a quarter of travellers admit to missing a flight. Common reasons include traffic delays, oversleeping, and writing down the wrong flight information (passengers arriving a day early or late is not as rare as you might think! Speaking from experience…)
It's especially confusing when you are crossing timezones (or worse still, the dateline – I missed out on the entire 6th November one year when I crossed going east).
Reduce the chance of missing your flight:
Give yourself plenty of time to travel to the airport and arrive early if you can. It's better to wait at the airport than it is to wait in traffic.

Leave at least two hours between flights if you're making a stopover so you don't have to rush.

Double and triple check all the journey details: dates, times, terminal numbers etc.
Waiting till you get there to exchange your money
Airport exchange rates will nearly always leave you worse off and you'll be a strange mix of tired, nervous and excited when you reach your destination. I'm a firm believer that nothing beats that feeling at the start of a trip, but when emotions are running high you're more likely to make mistakes.
Get your cash before you even leave for the airport and you'll be able to head straight to the taxi rank after you get through immigration, saving you time and money.
Or better still, get a credit or debit card that only charges you the basic exchange rate and no extra fees. You can then use this at ATM's for only the charges of the local banks.
One more thing to bear in mind – be aware that certain currencies are closed currencies which means you cannot exchange them anywhere other than within the country or at it's borders. I found this out too late when I tried to exchange Laotian kip in Thailand and then back home in the UK. I'm now stuck with £70 worth of currency that I can only spend in Laos. A good excuse to go back I guess…..
Sticking to the guide book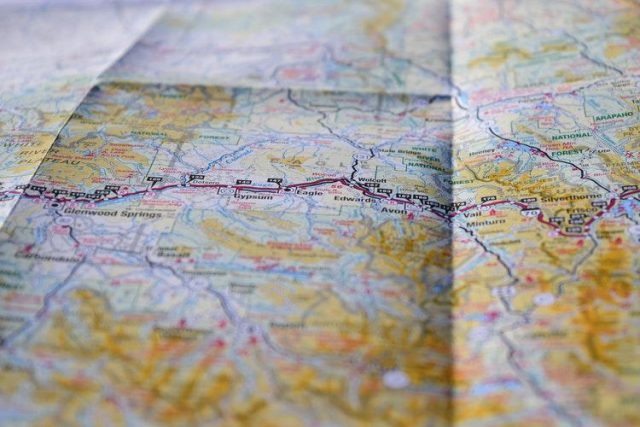 Image via Unsplash
… or the tourist trail — whatever you want to call it. It's always worth going beyond the standard attractions and seeing what you can discover, whether it's a stunning view or a café hidden away from the main streets.
I love wandering off the main thoroughfares in cities and discovering the back streets. I have found many a great local restaurant or cafe that way and it's much nicer having an authentic experience with the locals than being surrounded by other tourists.
Wrong turns can be a blessing in disguise too, or deviating off the motorway. When my friend and I were driving through Mississippi we chose a random intersection to exit the highway and joined it again a few junctions down. Yes it took us a little longer but we saw so much more by driving through the towns and villages not in the guide books.
The unexpected opportunities are often the best ones, plus you'll have had a unique experience you'll remember for the rest of your life which is priceless.
Disclaimer: This post was made possible through a partnership with TINZ. This post contains affiliate links.  If you choose to purchase any of the products I have recommended, I may receive a small commission. This doesn't affect the price you pay and helps keep my site running. For more information please see my affiliate disclosure 🙂
Pin It 🙂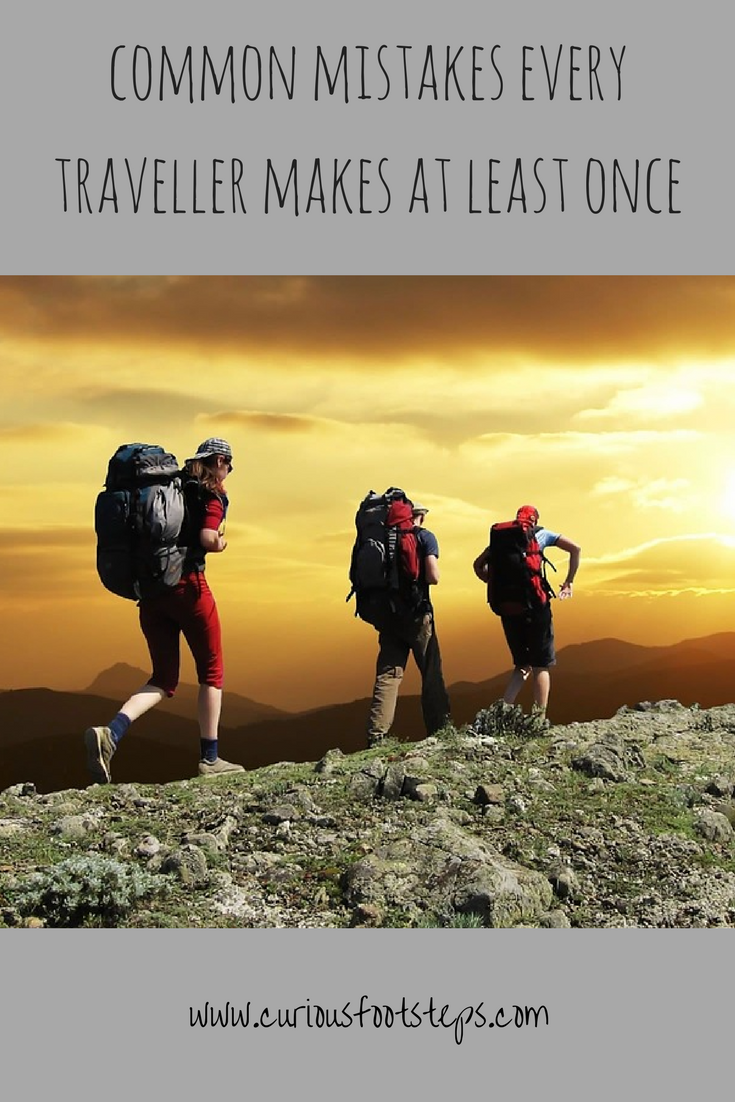 Enjoy this article? Please share 🙂