Prague is a really enchanting city with wonderful architecture, stunning views and lots of wonderful cosy and stylish cafes and restaurants. Whether you visit for the Christmas markets or in the height of summer, finding the best cafes in Prague to relax and people-watch is a must. I went to quite a few different cafes during my time in the city and have put together a list of my five favourites.
1.  Cafe Savoy
One of Prague's oldest and grandest cafes having been around since 1893, the Cafe Savoy is certainly a must-visit. The interior is gorgeous and beautifully-restored in an Art Nouveau style, giving you a great taste of the past. The 7-metre high Neo-renaissance ceiling and huge windows make the whole place feel very grand – and the food and service certainly match that feeling. You can go for a full meal or just coffee and cake – but it's probably a good idea to book ahead as this place is extremely popular.
Vítězná 5
150 00 Prague 5 – Malá Strana
T +420 731 136 144
Opening Times:
Mon – Fri    08.00 – 22.30
Sat – Sun    09.00 – 22.30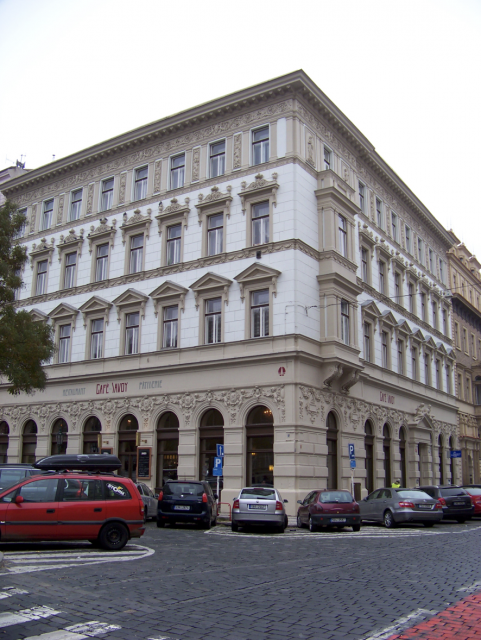 2. Cafe Lounge
Only just round the corner from Cafe Savoy on a quiet residential street, Cafe Lounge is a really chilled out award-winning cafe which is perfect for coffee and sandwiches. With an imaginative menu and one of the best coffees I've ever tasted, it's worth taking an hour or two to sample the delights in the wonderful space.
Plaská 615/8, 150 00 Praha 5
Újezd / Malá Strana
T +420 257 404 020
Opening Times:
Mon – Fri    07.30 – 22.00
Sat               09.00 – 22.00
Sun              09.00 – 17.00
3. Grand Cafe Orient
The only cubist style cafe in Prague, reconstructed from 1911 with a huge list of coffees and teas, Grand Cafe Orient is situated in The House of the Black Madonna, a building that is very important in the Czech Republic's contribution to cubism. Every little detail has been paid attention to and it's very atmospheric.
Dům U Černé Matky Boží (The House of the Black Madonna)
Ovocný trh 19
110 00 Praha 1
T +420 224 224 240

Opening Times:
Mon – Fri    09.00 – 22.00
Sat – Sun    10.00 – 22.00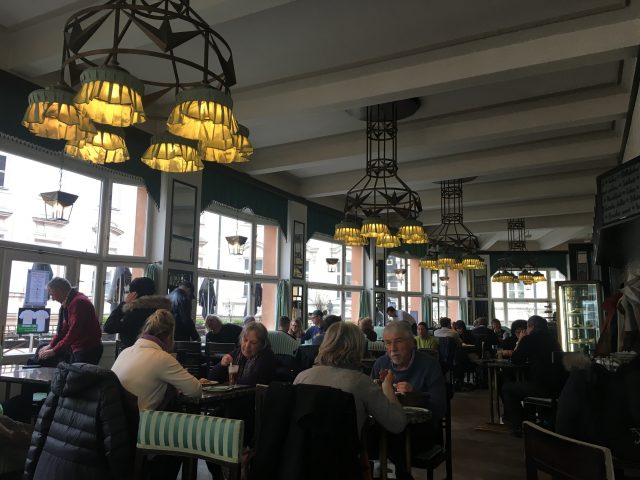 4. Styl and Interior
Probably my favourite of all, Styl and Interior has a wonderful, warm atmosphere and brilliant staff. Set within a design shop, hidden at the back and overlooking a courtyard, it's a great place for brunch with a group of friends or family. The decor is all from the shop itself and is beautifully done, it's cosy and feels like being in your own lounge. Their cakes are mouth-wateringly tasty.
Vodičkova 708/35
Prague, Czech Republic 11000
Opening Times:
Mon – Sun    10.00 – 22.00

5. Cafe Boheme
Cafe Boheme is really cosy with a beautiful unique interior and excellent coffee. The attentive staff willingly explain all their coffees in great detail and make you want to try them all! Very spacious and quiet with cosy armchairs, it's perfect for a lazy Sunday afternoon.
Sazavska 2031/32,
Prague 120 00, Czech Republic
Opening Times:
Mon – Fri    08.00 – 20.00
Sat – Sun    10.00 – 20.00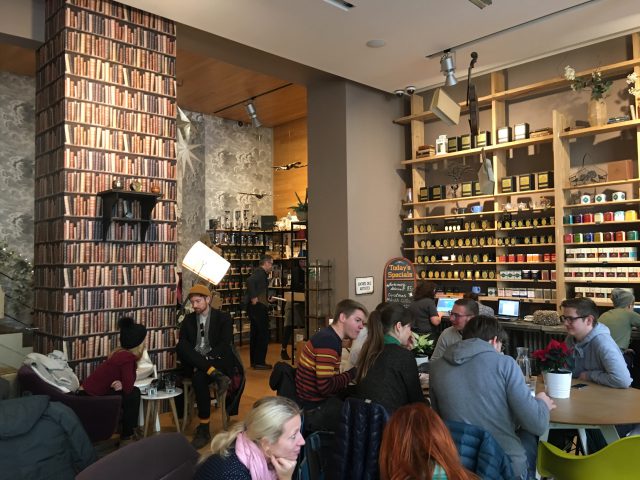 If you're interested in going to Prague, you can read more about my trip in the following post: A City Break in Prague
Did you enjoy this post? Pin It 🙂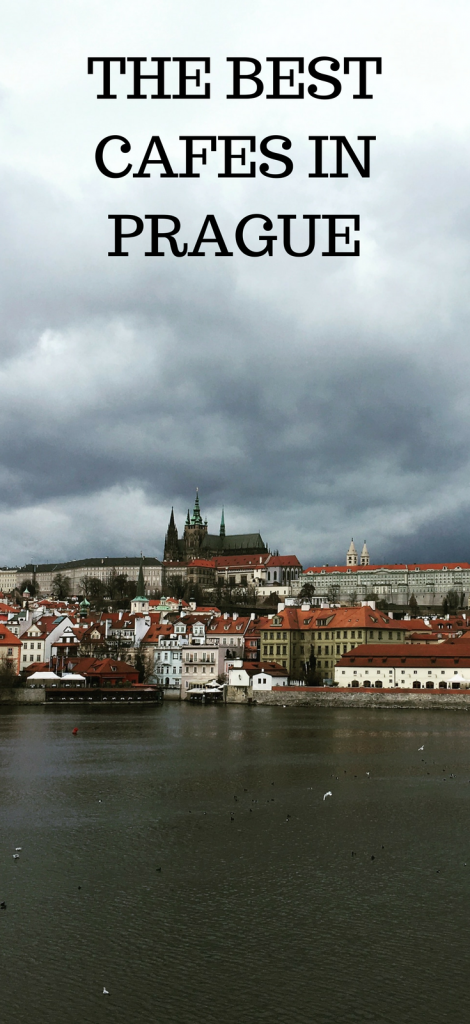 Enjoy this article? Please share 🙂