A friend of mine has just been to Utila. Utila is one of those places you never hear anything about, so I absolutely loved seeing her photos and it made me reminisce back to when I was there, over 10 years ago, having totally fell in love with the island.
Utila is the smallest of the three Bay Islands, 18 miles off the coast of mainland Honduras, in the Caribbean (on the left hand side of the map below). The island is only 7 miles long by around 2.5 miles wide which adds to its charm. The majority of the island is uninhabited wilderness, with the exception of Utila Town at the eastern end which is home to around 4000 people.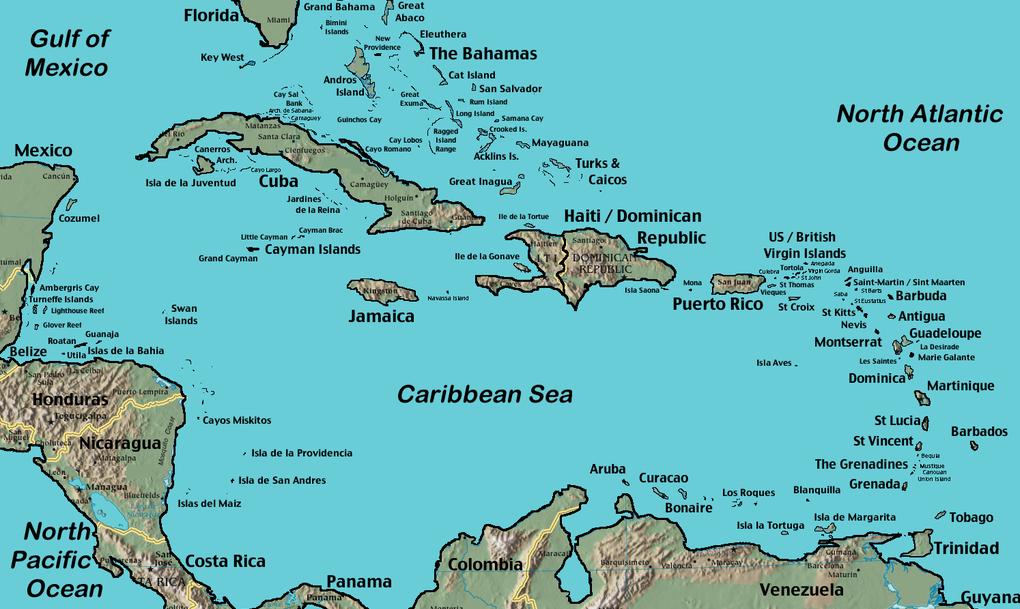 After being occupied by the Spanish and British, the island became part of Honduras in the mid 19th century. Utila's two main claims to fame are that Welsh Bucaneer, Sir Henry Morgan's treasure is buried here – and that it is the cheapest place in the world to get your diving certification (I did mine whilst I was here). The world's second largest barrier reef runs alongside Utila and there are over 500 species of fish – it couldn't be better for a first taste of diving.
My Purpose on the Island
I was in Honduras for a total of 3 months after having signed up to a volunteering program. I was lucky enough to spend 6 weeks on Utila, taking part in the turtle conservation program run by BICA (Bay Islands Conservation Association) which involved patrolling the beaches at night, watching out for nesting turtles and then protecting the nests/eggs.
By the end of those 6 weeks, I felt like it was home – I never ever wanted to leave the island and could imagine setting up home there, getting my dive master certification and teaching people to dive…..what a dream. Needless to say I didn't do this as I had flights booked to California to meet my then boyfriend and do a road trip. Looking back, I should have stayed on Utila – even though the road trip was fabulous, the relationship certainly wasn't quite as fabulous. However, my sensible 22 year-old self couldn't deviate from plans made, so I left the charms of Utila with a heavy heart. And lots of earrings made from coconut.
Having seen all my friend's Utila pictures, it inspired me to get my diary out from the trip. I re-read the whole thing one evening and was transported right back to the island. I decided to write this post to share some of my longest-lasting memories.
(N.B. all my photos were taken on film so aren't included in this post unfortunately.)
My Most Vivid Memories

The Warm, Crystal Clear Water
I have never seen water so clear as the water here – it was perfect for learning to dive as it was so warm and every dive was thrilling as we saw so much marine life! Our instructor used to dive in just a pair of speedos and was known as Tex (as he was from Texas). I never did find out his real name….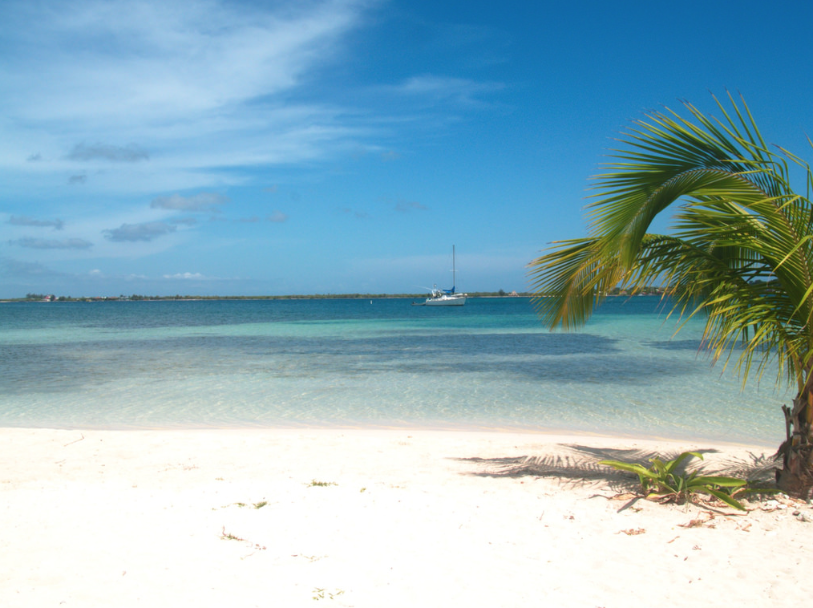 The Smell of Mangoes
Mangoes are most certainly plentiful here – various mango concoctions are available at all the cafes. I couldn't get used to seeing them rotting on the ground, especially as they are so expensive here in the UK! Every time I smell a mango even now, it takes me right back.
Dr John
What a character. Dr John was about 60, always wore a hawaiian shirt and huge sunglasses and was the principal doctor for the island. He was in Coco Loco's (see below) every night and had so many stories to tell! He trained as a doctor in the US, got a placement on Utila (his first trip outside the US) and basically never left….I'd love to know if he is still there.
The Isolation – No Cars, No Phones
At the time I was there phones were still only used for calling and texting so this wasn't quite as bigger issue as it seems now. There were a couple of internet cafes at the time and I loved the freedom of not having my phone. The only forms of transport on the island were bicycles, a few quad bikes, the odd scooter and one (very old) 4×4….
Coco Loco's
On a wooden jetty over the sea, this was the bar where all of us 'gringos' could be found most nights. Coco Loco's played really good music and had a seemingly unlimited supply of all different brands of (and incredibly cheap) rum with various mixers (I swear this was where my love of 7-year Havana Club started). My favourite was a bounty which consisted of three shots of rum and chocolate milk – heaven!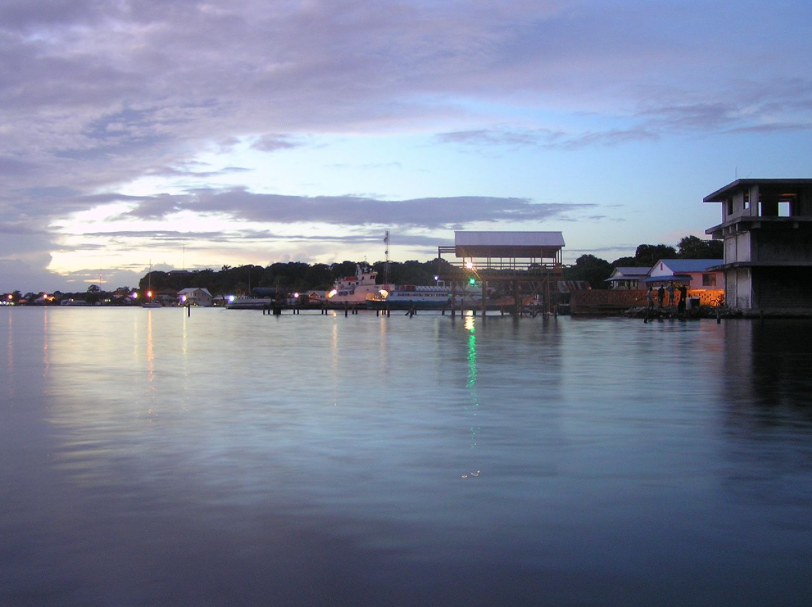 The Staring and Scuttling Crabs
We patrolled the beaches at night looking for turtles/nests and we'd take turns at sleeping. My overriding memory of sleeping on the beach was waking up at dawn to the noise of crabs scuttling all around my sleeping bag (we slept in the open) and one morning I awoke to find one a few inches from my face, brazenly staring at me! 
Wearing No Shoes
Hardly anyone on the island wore shoes and I soon got into the habit of doing the same. It's amazing how quickly your feet toughen up and I was soon walking for a good few miles with no shoes – so liberating!
The Walrus of Love
Haha, perhaps one of the more random memories – Barry White (a.k.a The Walrus of Love) died whilst I was on the island and having barely seen a TV for weeks, coupled with the fact that you often remember where you are when someone famous dies, it really caught my attention as it was breaking news.
The Strange Accents
Although English is the official language on Utila, the English you hear the locals speaking is a very strange version – it's interjected with spanish words, has a strong Caribbean lilt, yet somehow overall sounds closest to a Deep South USA accent…..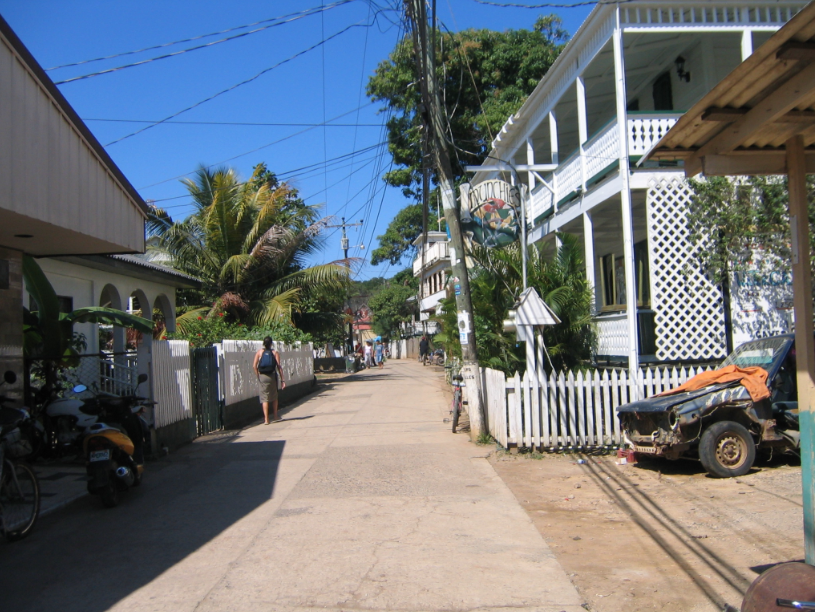 Our Various Means of Transport to Turtle Patrol
Some of the beaches we patrolled were only accessible by kayaking through the mangroves, others by cycling through the woods. What added to the excitement was that we would set off around 8 or 9pm when it was already dark, coming back at first light. Cycling through the densely dark woods on our rickety bikes with only head torches or kayaking through mangroves feeling our way with the only sound being the swish of the water was simultaneously calming and unnerving!
Bar in the Bush
Bar in the Bush was basically what you'd think it is from it's name – a bar – in the bush. It was literally one wooden bar with a few huts for the toilets and a clearing in the woods that was the dance floor. From what I remember it was only open on friday nights from about midnight and was equally popular with the locals (who loved to bump and grind) as it was with the volunteers and tourists. The most-played song there seemed to be Billie Jean but there was all sorts including a lot of Reggaeton and Punta (a type of Garifuna music). It was great!
Sand Flies
A not so fond memory were the thousands of sand flies. I was lucky in that I didn't really get bitten, but some of the others I was volunteering with got bitten to pieces! One girl even had an allergic reaction to them so swelled up. There were quite a number of visits to the legendary Dr John.
Johnny's Water
I would love to know if Johnny is still around. He sold most of the bottled water on the island and if you brought your empty back, you got money off. He was another real character and was in an entirely different mood every time you visited.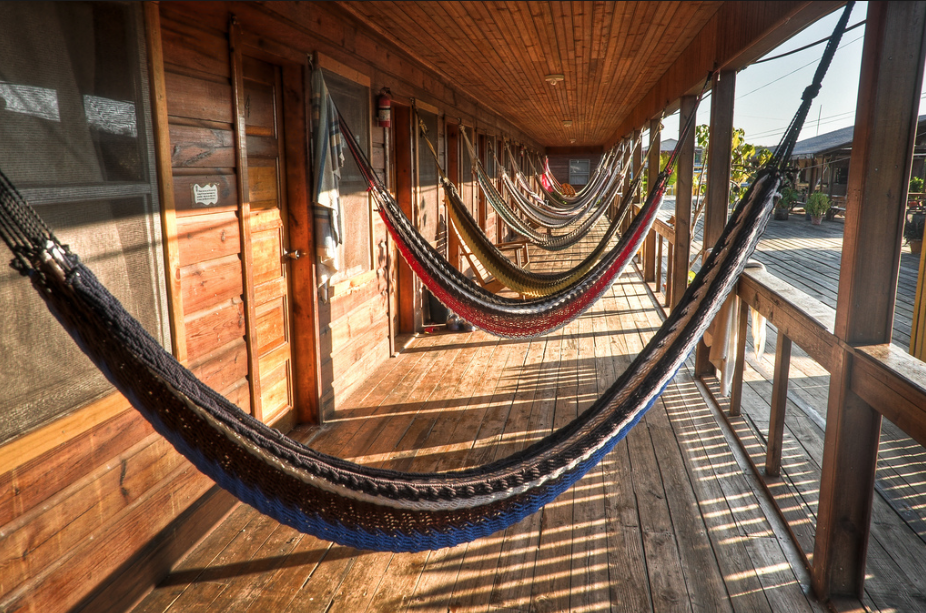 I would love to know how much the island has changed since I was there. Part of me would love to go back, but a bigger part wants to keep those memories just as they are….and hopefully access them in the years to come.
Have you been to Utila or any of the Bay Islands? Have you been somewhere that has such great memories that you have no wish to return in case it taints them?
Did you enjoy this post? Pin It 🙂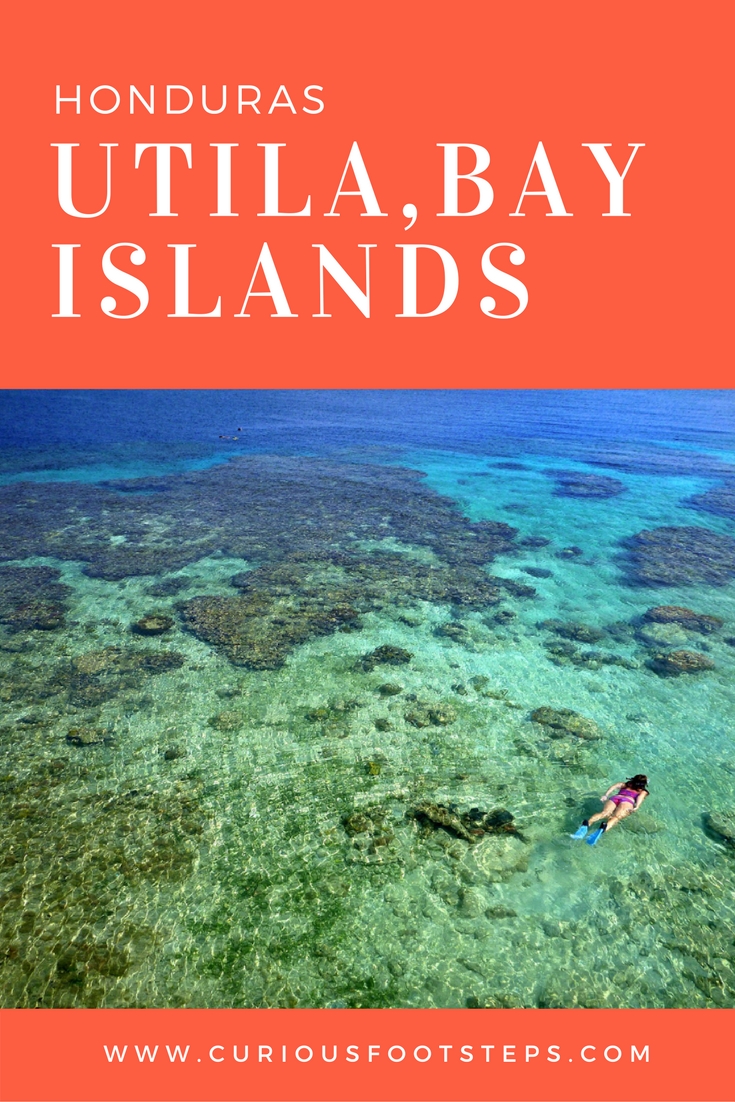 Enjoy this article? Please share 🙂