So Friday night was interesting. Before seeing all the wonderful, crazy tourist attractions in Gatlinburg, we wanted to take our time on our way there. We thought, it will be easy to find somewhere to stay between Washington and the start of the Skyline Drive…..how wrong we were. The first four motels (yes motels not big fancy hotels!) were full. We also tried a spa resort and to the woman's credit she did offer us a room even though we were looking a mess. Everyone else was dressed up to the nines milling around the hotel lobby. Unfortunately it was going to cost $450. So on we drove….and finally found a motel slightly out the way for only $62! I could have hugged the woman I was so happy as we were beginning to think we'd have to sleep in the car.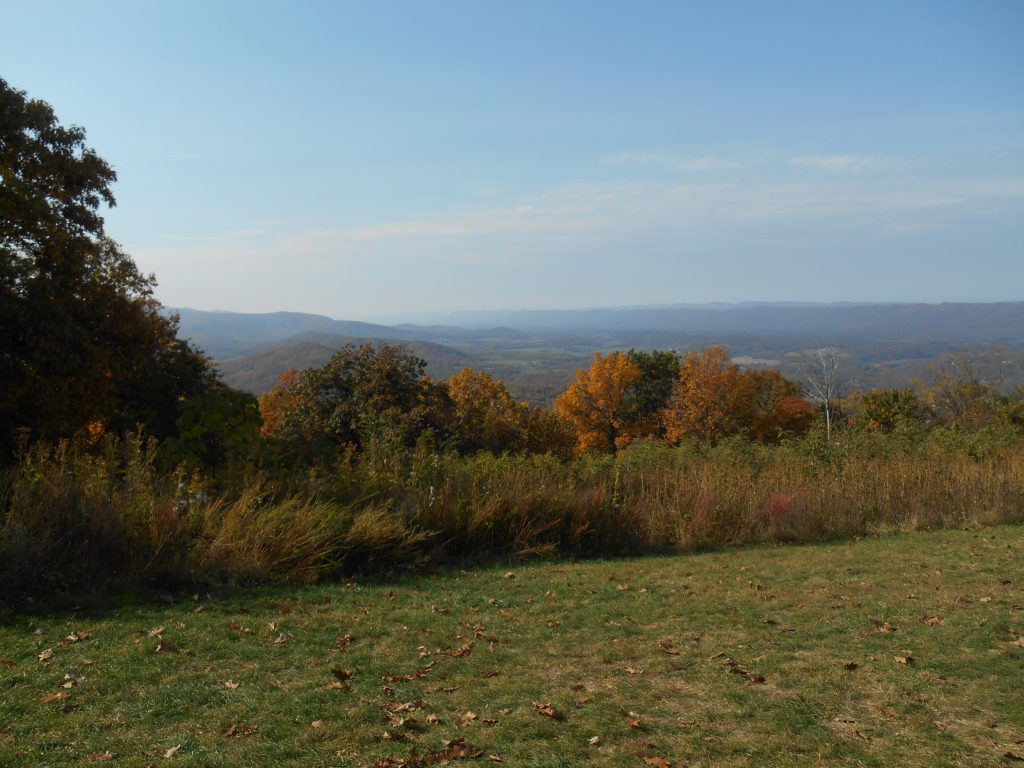 It turned out that this weekend is homecoming weekend which accounts for the unusual business of everywhere and any other time would have been fine to just turn up at a motel as we thought. It was comfortable and a nice big room – we were woken up to the sound of rumbling trucks and a man yelling about something. But it did the job.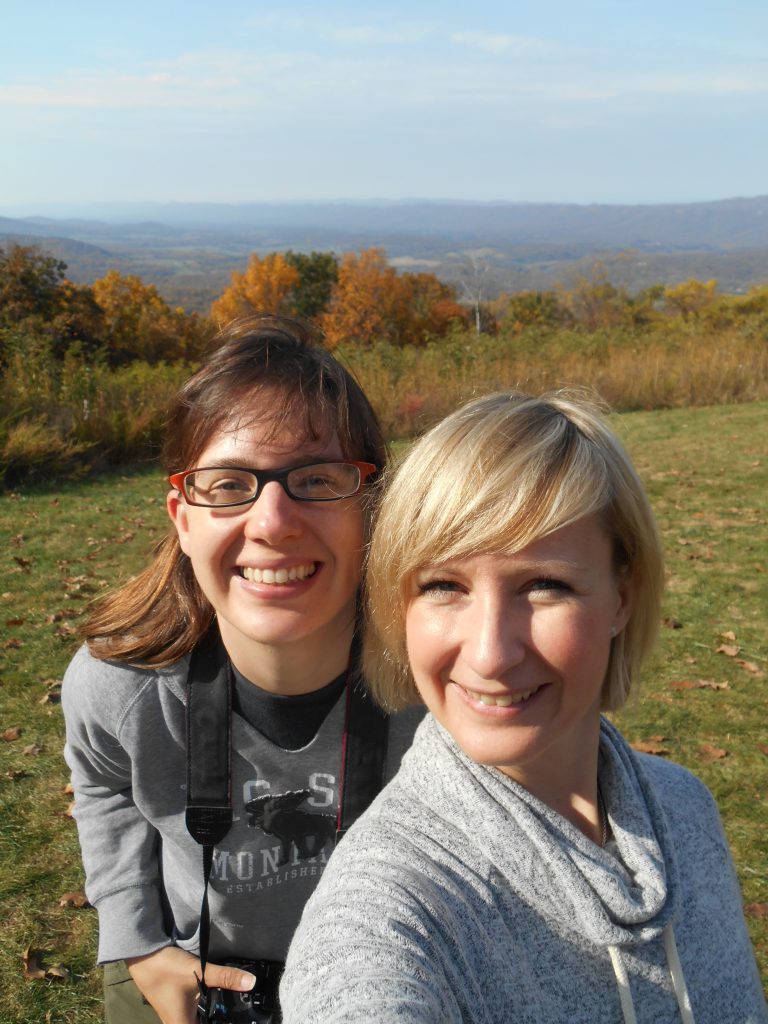 So onto the Skyline Drive – which was beautiful. The colour is fantastic, we really have been so lucky and timed it just right. There were different combinations of colour everywhere, the autumn leaves are stunning! Everyone had the same idea and being a Saturday there was a long queue to get in (we were behind about 20 Harleys) but the traffic soon disappeared. Hiking up Stoney Man gave an absolutely fantastic view of the forest below – a carpet of perfect looking trees as far as the eye could see in every colour on the Autumn palette.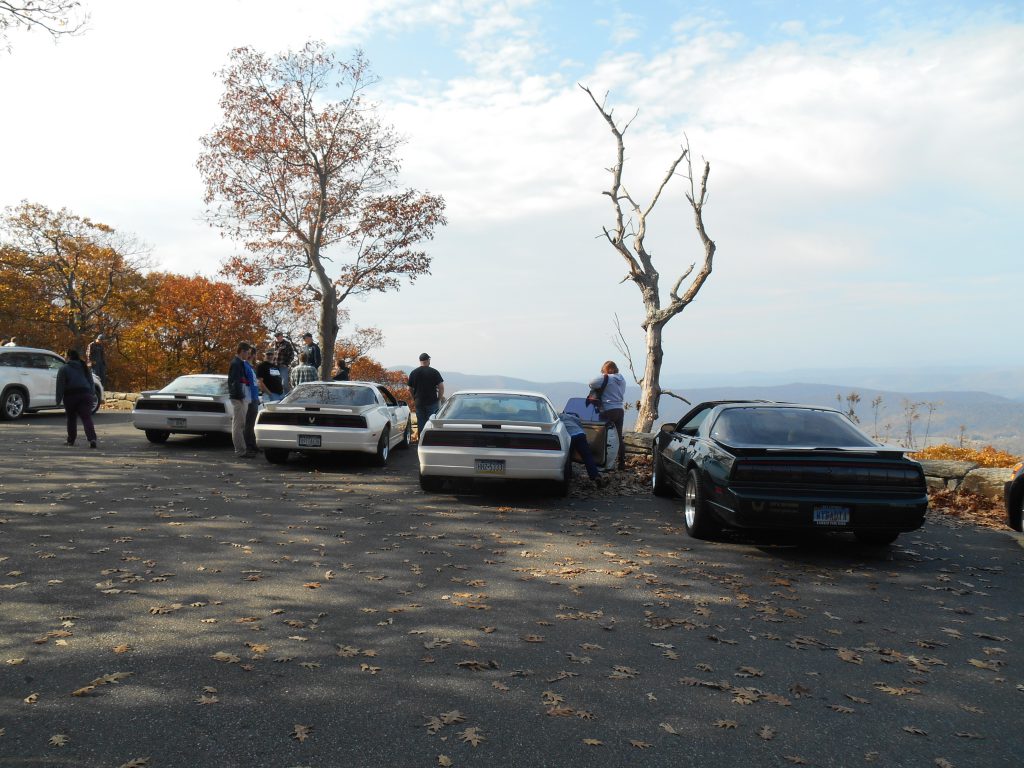 We are still finding our accent is fascinating people – the day after the skyline drive at breakfast one person heard my accent and then it was like a swarm of people trying to talk to us and find out what we were doing. Turns out we were going further in our trip than some of them had in their entire lives…it certainly generated a lot of interest!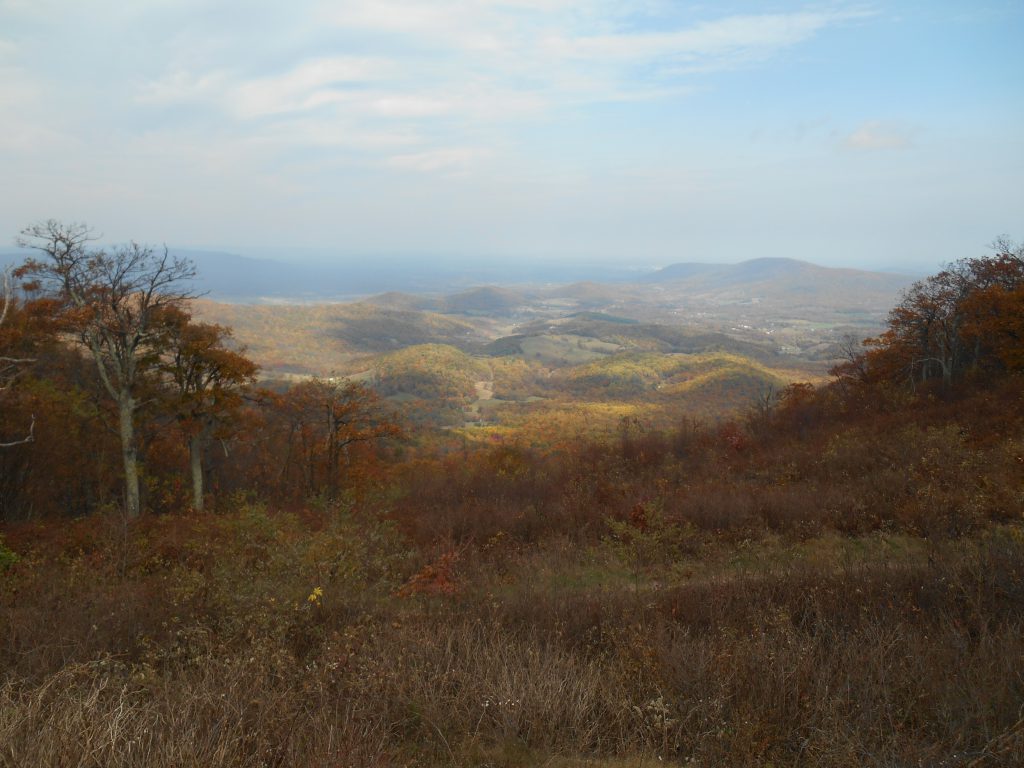 Foam Henge was a particular highlight of the drive the next day – a life size (debatable) replica of stone henge made from styrofoam. So weird that we had to go and see it. It was looking very sorry for itself but was just about still standing. Nearby was the Natural Bridge which was pretty impressive and has (allegedly) George Washington's initials carved into it.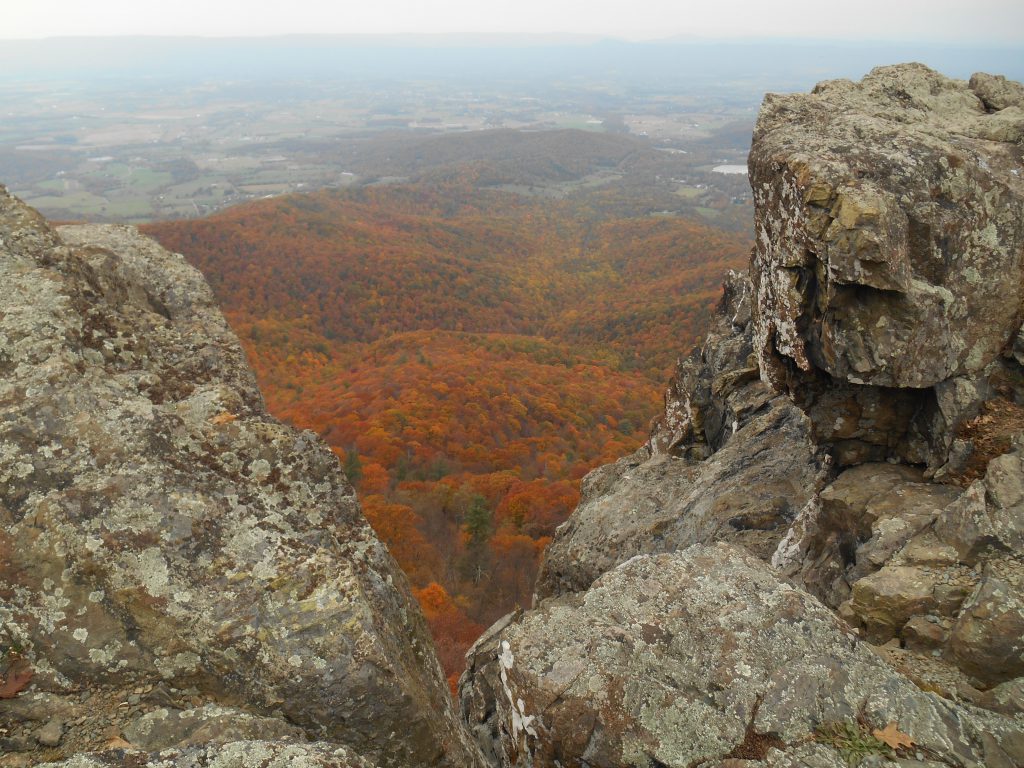 Our aim for tonight was to get to Gatlinburg, Tennessee. We were actually advised not to bother with it as it's very trashy but with Dollywood round the corner and our intrigue we couldn't miss it out – plus the fact it's very conveniently placed for the smokey mountains. And what a place it was. Full of themed restaurants and every random crazy attraction you could imagine! We ended up at the 'Mysterious Mansion' and I have to say it was one of the scariest things I've done. It was a haunted house but full of actors – a Chucky lookalike came out from under a bed on a trolley and chased Catherine, a zombie crawled along the ceiling above our heads, we got chased out by a man with a chainsaw and even when we'd left a clown in a wheelchair was chasing me along the road.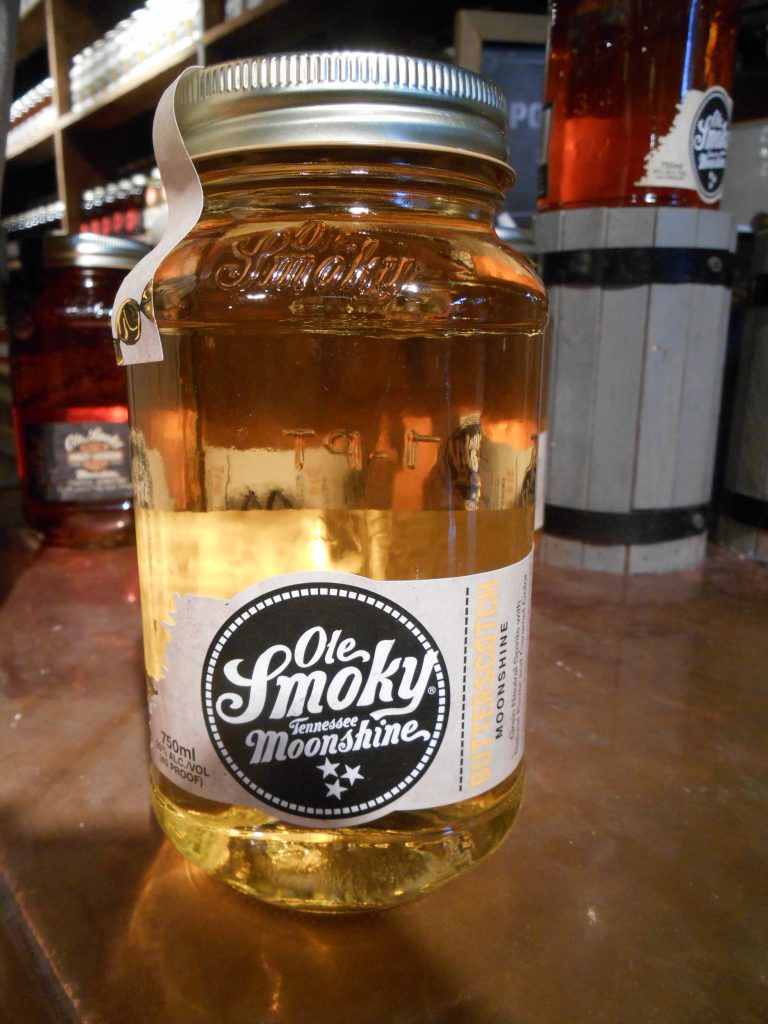 By the way – clowns in wheelchairs are one of the scariest things possible. It may all sound ridiculous and not scary at all but believe me – it was! Apparently they usually do a British accent (does this make them more scary?) but were too ashamed when they heard ours!
We also went to the Ole Smoky Barrelhouse which was great – we saw how moonshine was made and tasted various different flavours, all of which were absolutely delicious! But my favourite of all was the butterscotch which was just to die for! It was a real shame we couldn't take any back with us 🙁
Everything here smells of wood smoke, moonshine or maple butter…..a weird sickly sweet smell in the air. I like Tennessee.
Did you enjoy this post? Pin It! 🙂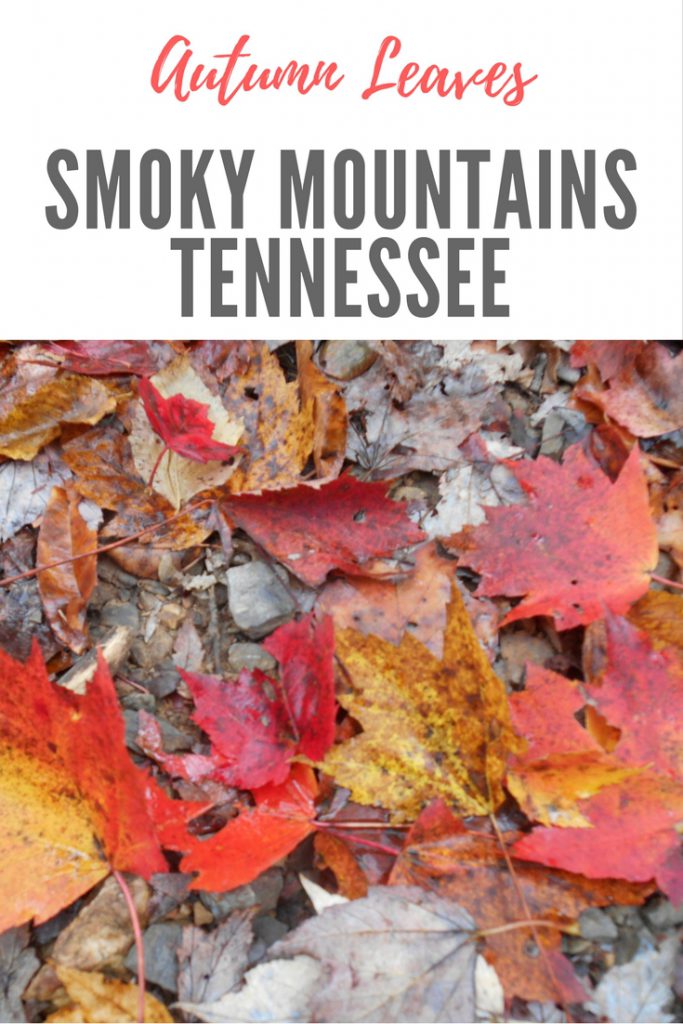 Enjoy this article? Please share 🙂