After starting to worry that my airline didn't exist (it was down as ata airlines on my itinerary which according to google dissolved in 2008), it turns out it was actually scoot which is Singapore airlines' budget airline and it was all fine! There are a lot of things to see in Singapore – I had 4 days which was a perfect amount of time to see everything. The only thing I wish I'd done that I didn't have time to was the Night Safari.
My hostel was cool – it's in an old Art Deco style house overlooking a park and has the most amazing free breakfast, it's more like a hotel! My first day I set off on a walk round the old colonial district and little India and down to the river….but soon got hot as the humidity is stifling! So I ducked into a shopping mall to get out of the heat.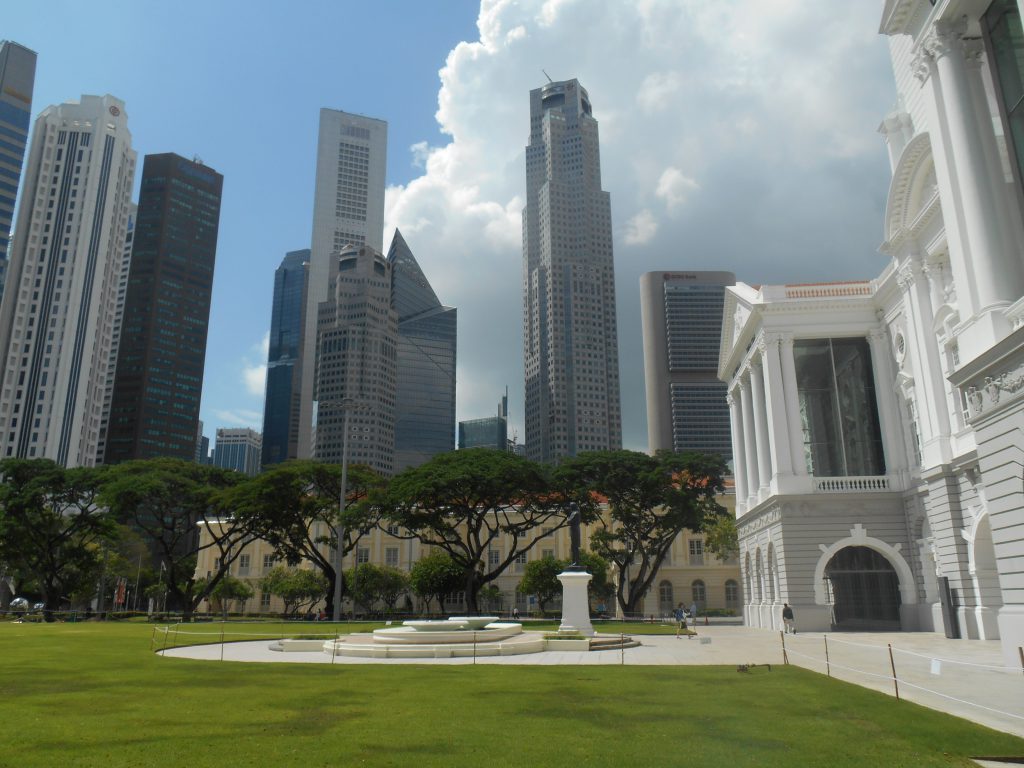 Singapore reminds me of Dubai in a lot of ways – the heat being the obvious one – but also the way it's very westernised and obviously has a large expat community. It's a melting pot of cultures although they seem slightly more blended than they are in Dubai. It's nice seeing mosques next to Hindu temples next to churches. There was a thunderstorm that afternoon so I got on the MRT (their metro system). It's so cheap to travel around! A one-way ticket is about 90p on average. It made me laugh that they had a specific sign on the MRT that said no durians (a really smelly fruit that smells like BO and old gym socks).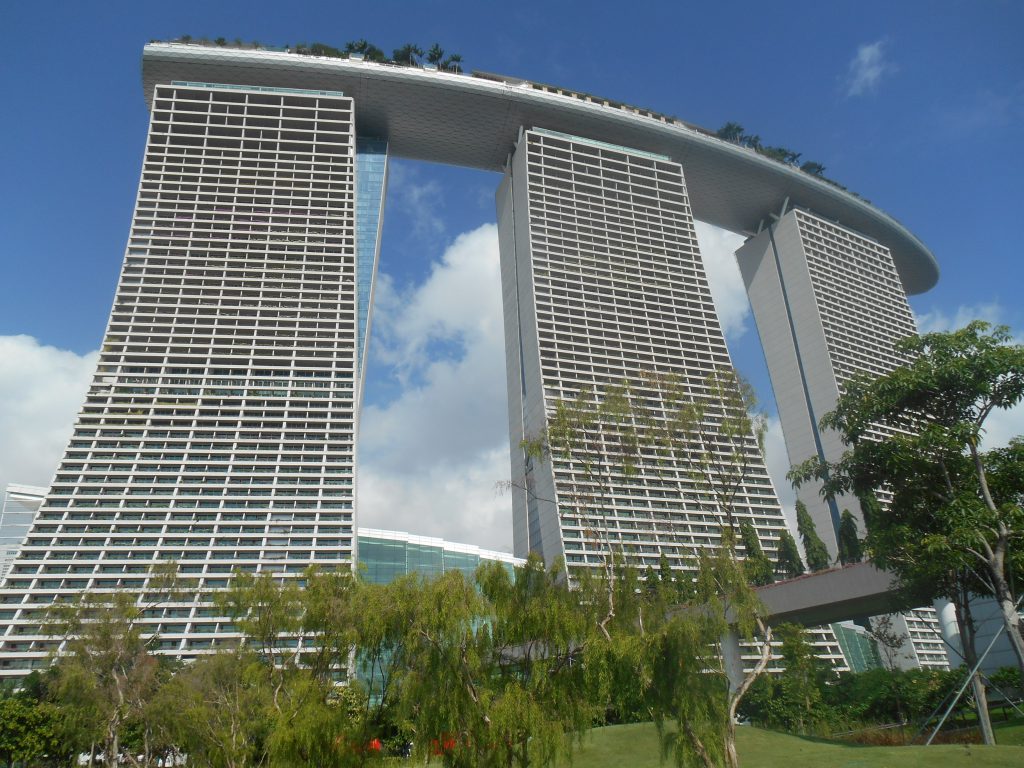 When it stopped raining I ventured out to a local restaurant for dinner and had the most delicious beef stew. The owner thought I was there for the tai kwondo class in the room next door – I kind of wish I had been! He was very interested in hearing about my trip and tried to entice me back for dim sum for lunch the next day. It's nice feeling so safe walking home at night.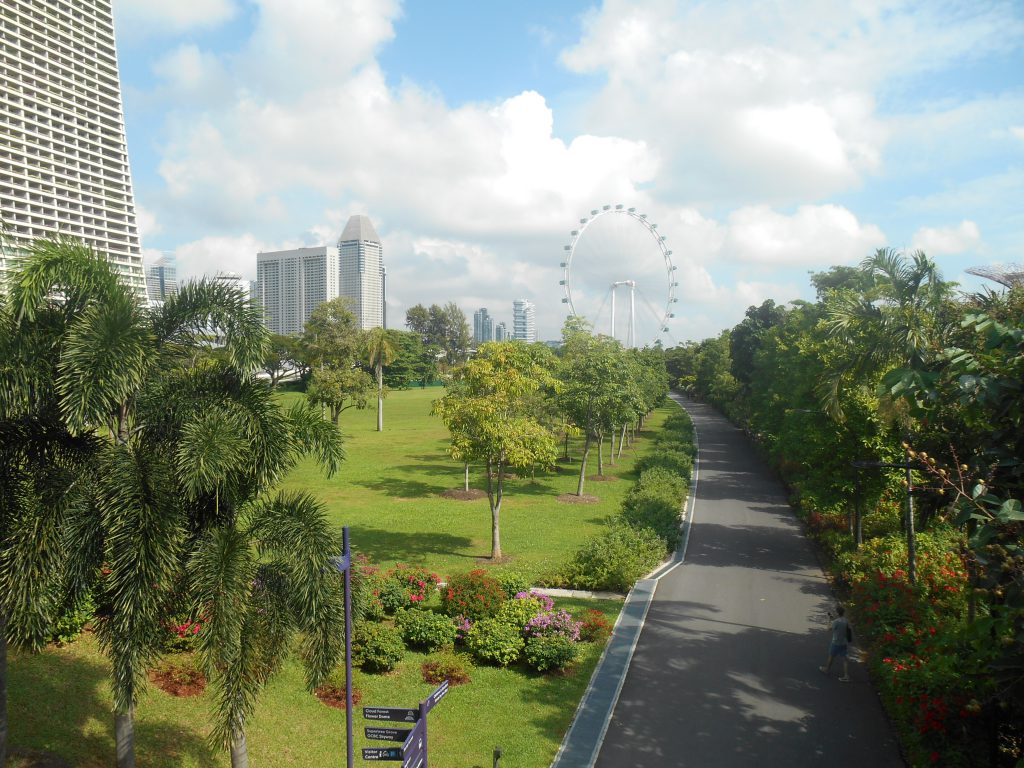 The next day I got the MRT to the gardens by the bay which were beautiful. They were lovely to wander round and kind of reflected the city well in that there were Malay, Chinese and Indian gardens all next to each other. There is a connecting bridge from the gardens to the Marina Bay Sands hotel so I walked across – they were having a brunch in the atrium which reminded me of Dubai even more. And the building itself had a similar construction to the Burj Al Arab. The shopping centre attached was pretty impressive too, there's a stream running through the bottom of it!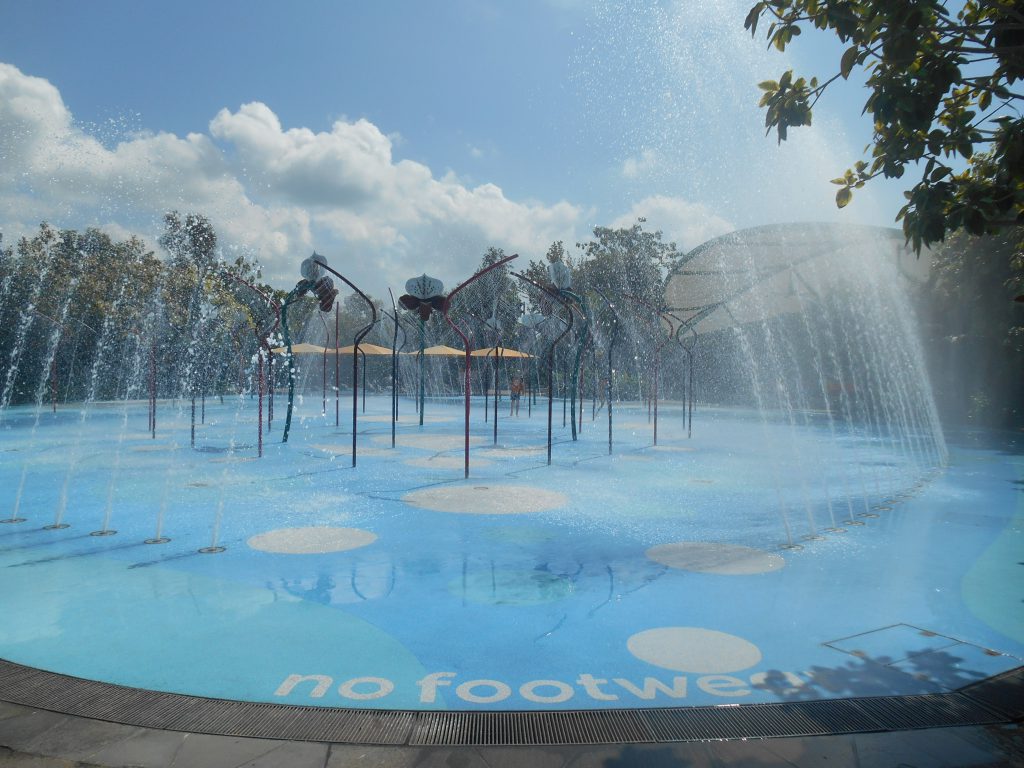 I had some dim sum and then had a little bit of a shop for a few more bits for my cycling trip. I headed back to the hostel and chilled on the roof terrace for a bit reading – and I skyped home 🙂 Then later I headed into Chinatown which was cool. It was extra buzzing and bright as they are preparing for Chinese New Year in a few weeks time. It's the year of the monkey this year too – I'm a monkey 🙂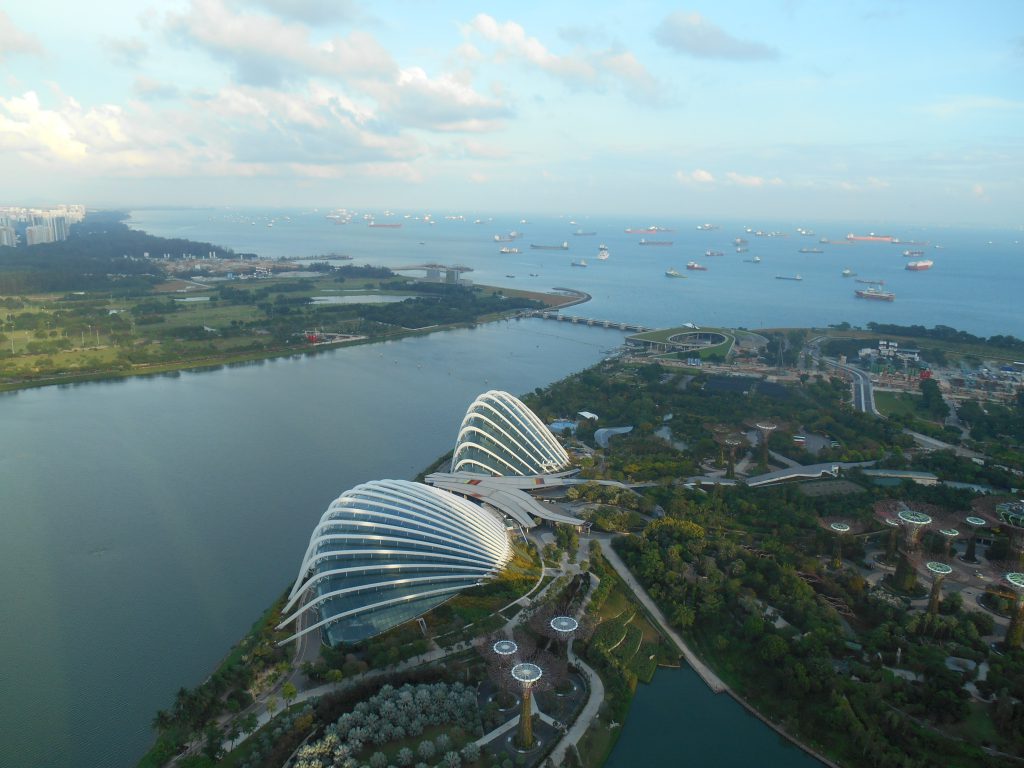 Had a bit of a lazy morning then I went to the Sky Park observation deck on top of the Marina Bay Sands hotel which was good – a great view of the city and you could see all the way to Indonesia. The infinity pool is pretty amazing too but you can only swim in it if you're a guest. One day I'll be back as a guest hopefully! I went to little India this time for dinner and had the most delicious butter chicken on a big table with all the locals drinking gin and tonic 🙂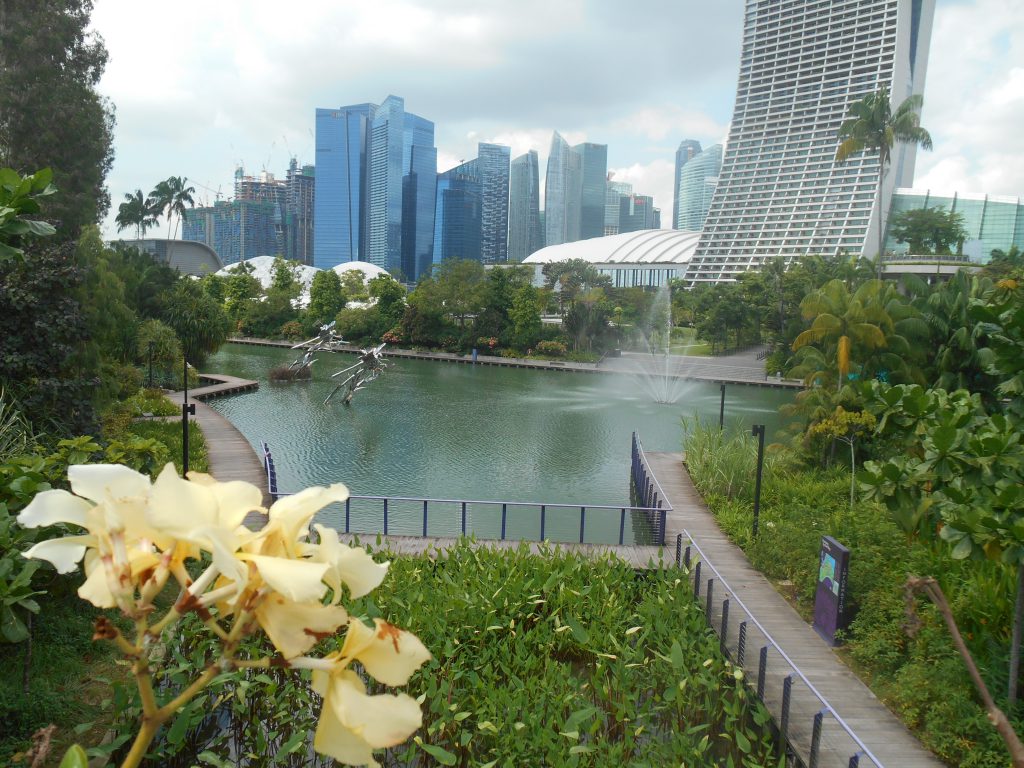 SaveSave
SaveSave
SaveSave
Enjoy this article? Please share 🙂