With Halloween just around the corner, what better subject to write about than some of the spookiest places in England. The country having so much history means there are a lot of spectacularly spooky and downright mysterious buildings and sites, each with their own tale to tell, many going back hundreds of years. From a floating head in the bathroom of an unfinished mansion to the sound of phantom horses hooves on the cobbles at an old smugglers haunt, there are plenty of ghostly tales and mysterious sights out there. In readiness for Halloween fever sweeping the nation, I have put together a list of the most haunted places in England to visit for Halloween….
Pendle Hill, Lancashire
Pendle Hill is a beauty spot in the county of Lancashire. It appears tranquil but it has a dark past – one of the largest witch trials in British history took place here in 1612. There were a family of peasants living here then who were said to possess enormous powers and were reported to be in league with the devil. The milk in the area is said to have turned sour, local people died of mysterious illnesses and cattle too appeared to die of unknown causes. People were afraid to go up the hill or even anywhere near it.
Ten of the twelve witches taken to trial were found guilty and executed – they are said to haunt the spot. Visitors have reported feeling anger and a strong presence when visiting the hill. Still to this day, locals are afraid to talk about it.
Day and Night time walks take place every Halloween – find out more here: visitpendle.com
Michelham Priory, Sussex
Michelham Priory is said to be haunted by a large number of spirits – and there have ben a number of UFO sightings. After the desolation of the monasteries, the priory ceased to exist and was turned into a residential home. It gradually evolved into a farmhouse and was then a World War Two base.
The most notorious ghost is said to be that of Thomas Sackville, a former owner of the manor. He is said to torment fellow spirits as well as visitors – there have been many reports of feelings of being pushed, doors slamming shut of their own accord and strong gusts of wind inside the rooms.
Open daily from mid-February to mid-December with family ghost hunts and other events taking place for Halloween – find out more here.
Ancient Ram Inn, Gloucestershire
Well-known as one of the most chilling places to spend the night in the UK, guests staying here have been so terrified that they are known to have jumped out of windows! Locals will cross the street rather than walk past it at night.
Owned by John Humphries who still lives there, the Ancient Ram Inn was built in 1145 on an intersection of 2 ley lines (ancient straight paths or lines in the landscape known to have high spiritual energy). The Inn is believed to have been the hideout of highwaymen, witnessed child sacrifice, black magic rituals and suicide. It's said that eight people who have slept in the Bishop's room, said to be the most haunted of all, have had to be exorcised.
Some of the extensive sightings have been captured on film…have a look at some of them here.
Ghost hunts take place on certain Fridays and Saturdays throughout the year from 9pm – 3am – click here to find out more.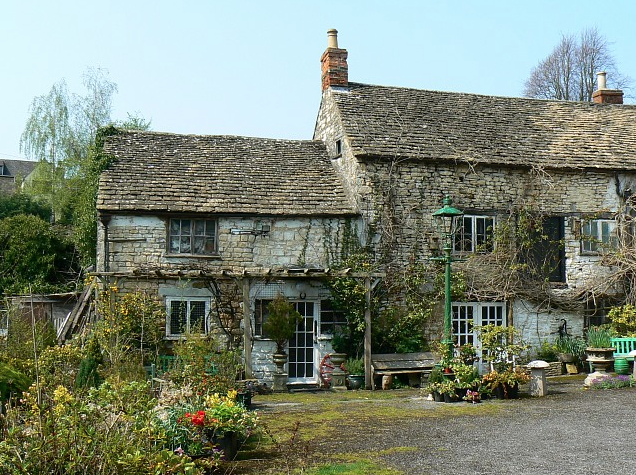 The Village of Pluckey, Kent
The Village of Pluckey in Kent has the accolade of being Britain's most haunted village. Although it's population is only around 1000, it is apparently home to 15 ghosts. These include men and women long since dead who got lost in the trees in the Screaming Woods next to the village, a phantom horse-drawn coach, a schoolmaster who hanged himself after World War One and a red lady who wanders the churchyard looking for her stillborn baby.
Every Halloween there is a strong police presence in the village due to the large number of visitors hoping to catch a glimpse of some of these ghosts who call Pluckey their home. The Black Horse pub is a good place to start your visit, and puts on ghost hunt suppers at Halloween.
Jamaica Inn, Cornwall
Built in 1750 as a coaching inn, Jamaica Inn was made world famous by Daphne du Maurier's novel telling tales of smugglers and pirates. The inn was notorious for hiding smugglers contraband – at it's peak, its estimated that half the brandy and a quarter of all tea being smuggled into the UK came via the Devon and Cornish coasts. People staying at the inn have reported strange incidents at night including the sound of horses hooves on the cobbles, footsteps pacing the corridors and conversations in Old Cornish.
It's possible to stay and do ghost hunts at weekends and late at night – find out more here: jamaicainn.co.uk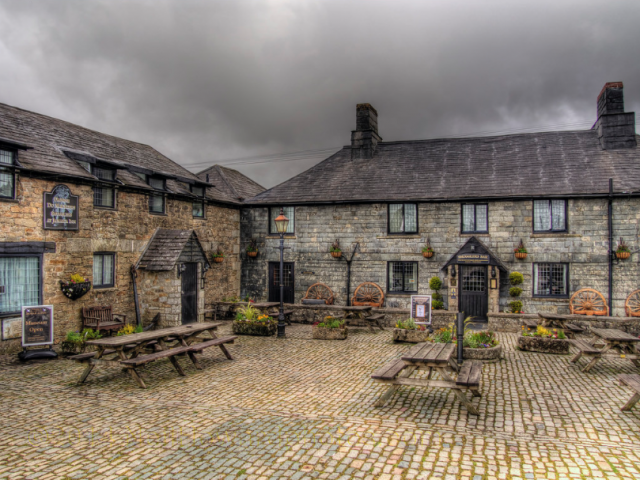 Derby Gaol, Derbyshire
Derby Gaol is said to be one of the country's most haunted places. Now a museum open to the public, it has been through many reincarnations (including a nightclub) since it was a working jail in the 18th century and is now owned by Richard Felix, a paranormal investigator and historian, who bought it in 1997.
It was restored to its current state after much hard work, mirroring the original jail as closely as possible. During the restoration, a builder said he saw doors closing by themselves and felt so nauseated he had to leave. Other workers and visitors since have reported feelings of sickness overcoming them in cells and a very dark, sinister feeling.
The gaol is open every saturday to visitors from 11am-3pm, and also hosts ghost walks with a candlelit dinner and overnight vigils.
Highgate Cemetery, London
Highgate Cemetery is a quiet place of peace and contemplation, a nature reserve and is designated Grade 1 on the English Heritage list of historic parks and gardens. The cemetery opened in 1839 and became a very fashionable place for burials – there are more than 170,000 people buried in there, including many famous names.
However, by World War Two, the cemetery saw its fortunes dwindling and rumours about cult meetings and ceremonies being held in the cemetery began to circulate. Reports started to come in of ghostly sightings, the most notorious being the 'Highgate Vampire' prowling the cemetery at night – there have been a number of sightings since the 1960s.
The cemetery is open daily and is often featured as part of London ghost tours.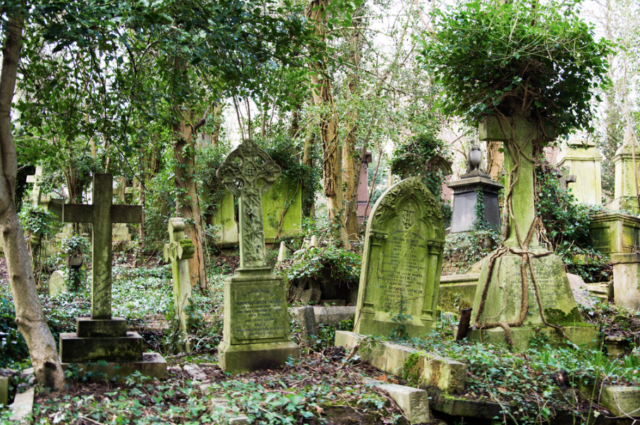 Cannock Chase, Staffordshire
One of the UK's most active paranormal hotspots, Cannock Chase is an area of mixed countryside – not an obvious spooky building or military base. There have been all sorts of sightings reported here including cryptids (specifically black dogs and cats), werewolves and UFOs. Two of the best known ghosts are The Lady of the Chase who is said to have large, hypnotic eyes and 'mentally examines' her victims before walking into the woods; and the black-eyed girl who is thought to be connected to the murders of 3 girls here in the 1960s….. 
Canterbury Cathedral, Kent
Canterbury Cathedral was founded in 597 but was totally destroyed by fire in 1067. The cathedral was rebuilt in the 1070s. Both visitors to the cathedral and many security guards have witnessed ghostly monks loitering in the cloisters.
Another well-known resident ghost, usually seen on Friday nights is that of Nell Cook who was once a servant to the canon. She found out her employer was having an affair and decided to poison him with a pie. As a punishment, she was allegedly buried alive under the cathedral's Dark Entry and still haunts there today. The scariest part of all is that those who are known to have seen her ghost have died shortly afterwards…..
The award-winning Canterbury ghost tours run every Friday and Saturday (or Sunday-Thursday as private tours booked in advance) – find out more here: canterburyghosttour.com
Salmesbury Hall, Lancashire
Built in 1325, Salmesbury Hall is full of intrigue, witchcraft and fascinating history right through from the 14th century to the present day. It sheltered catholics during the reformation, was a boarding school for girls and a private residence. It was saved from demolition in the 1920s by a group of businessmen.
It still has it's original black and white exterior and is often said to be one of the most haunted houses in England. Resident spirits include the legendary white lady; an executed priest who's blood is said to reappear in the supposed spot; a former Victorian owner who's said to like the ladies and strokes and visitors with long hair; and  a lady of the house who died of a broken heart.
There are regular witch tours, clairvoyance evenings and general history tours – find out more here: salmesburyhall.co.uk
The Museum of Witchcraft and Magic, Cornwall
The Museum of Witchcraft and Magic was opened in 1960 by Cecil Williamson who decided on the location of Boscastle in Cornwall due to the presence of many spirits in the area. The museum houses the world's largest and oldest collection of objects, books and artefacts relating to witchcraft, magic and the occult. The museum receives visitors from all over the world who are inspired and intrigued by what they find!
The now world-famous All Hallow's Eve event takes place every Halloween and gets bigger and better every year – to take part you can find out more here.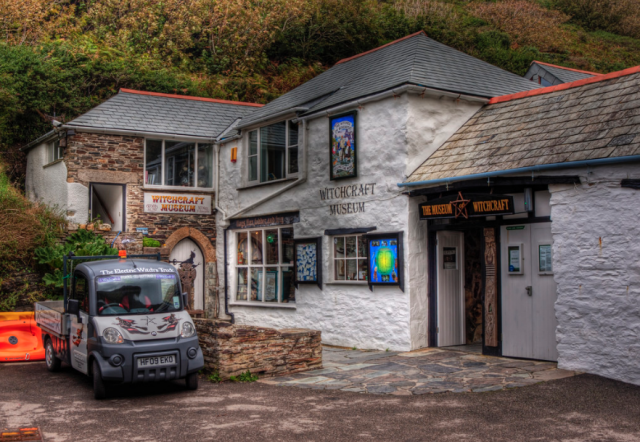 Woodchester Mansion, Gloucestershire
Woodchester Mansion is an unfinished Grade 1 listed gothic revival masterpiece, hidden in a Cotswold valley. The building was abandoned in the 1870s due to lack of funds – there are whole floors and ceilings missing and unplastered walls – the construction is clearly visible.
It is said to be home to many ghosts, including the Tall Man of the chapel, a phantom horseman on the drive, and old woman who grabs female visitors in the dark, and a floating head that resides in one of the bathrooms. And to add more spookiness, the mansion is also home to two rare colonies of bats which are thought to have been there since the early 1950s.
The mansion is open Fridays-Sundays between the beginning of April and the end of October. There is a halloween party taking place at the mansion this year as well – find out more here: Woodchester Mansion Halloween Party.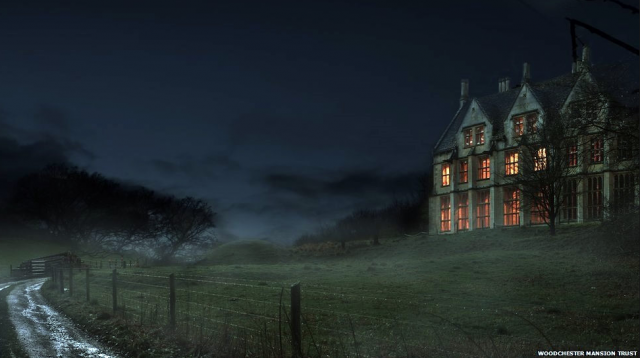 Would you have the guts to stay in any of the haunted inns mentioned? Would you take a walk up Pendle Hill or through Cannock Chase at night? Make sure you go and visit one of these places at Halloween – if you dare…..mwa-ha-ha-ha-ha……..
Did you enjoy this post? Pin It 🙂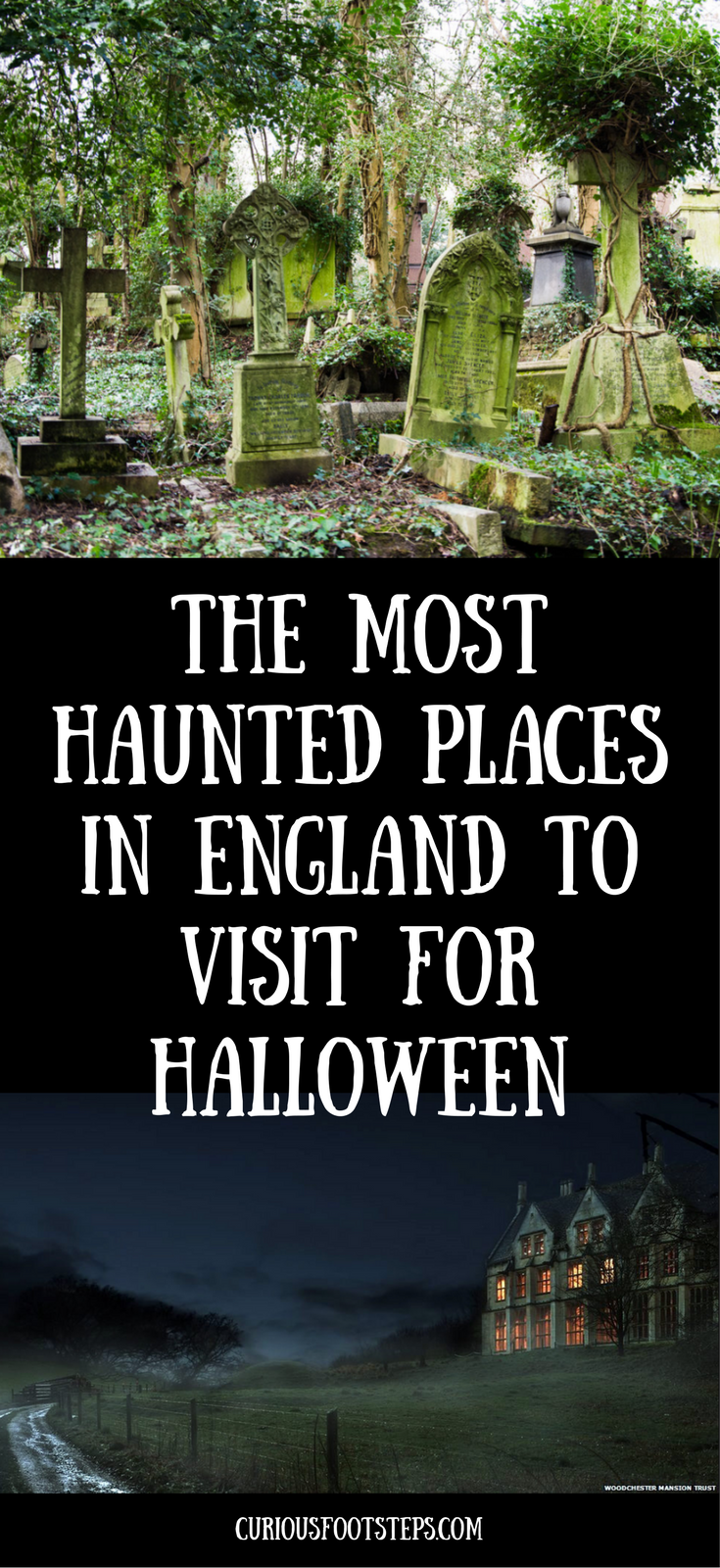 SaveSave
SaveSave
SaveSave
SaveSave
SaveSave
SaveSave
SaveSave
SaveSave
Enjoy this article? Please share 🙂