The Frenchmen Hotel, New Orleans is in the best possible location and was very reasonably priced, we can't believe our luck! I'm very happy to be staying here on Frenchmen Street in the middle of everything – and what a time to visit, during Halloween!
The Drive to New Orleans
Driving down through Mississippi I was still in awe of the fact that I have seen where so many of my musical heroes sat/walked/recorded and spent their time. And how much amazing live music we have seen – and to think there is so much more to come!
So Mississippi is our penultimate state….and consists of precisely 5 pages in the Lonely Planet. Apparently it is the most misunderstood, random state – and one of the poorest. The signs weren't obvious at first – in fact the roads were better than in and around Memphis – but as soon as your get off the interstate it starts to become clear. Driving through some of the small towns and settlements revealed its poverty. It actually looked like nothing had changed since the 30's in some places – shotgun shacks, unpaved roads, dogs wandering the streets, an eerie silence…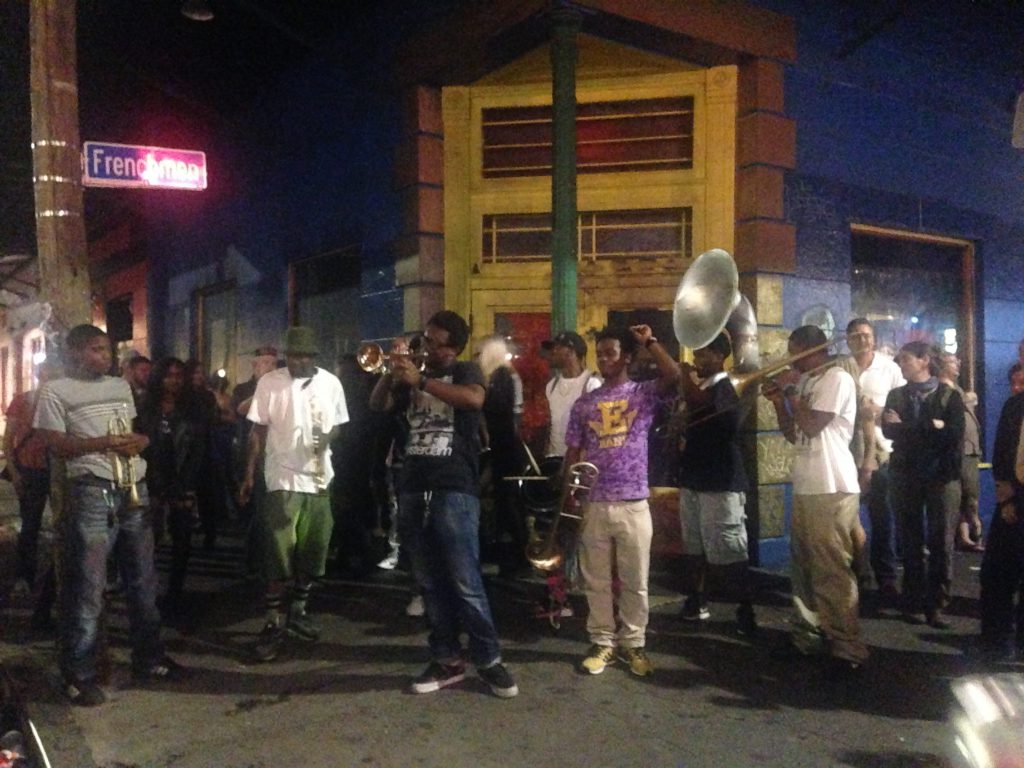 I noticed three things the further south we went….

1. The weather felt more and more balmier each time we stopped
2. The road kill became stranger, larger and harder to identify
3. It became gradually more difficult to find a non-religious radio station
The Frenchmen Hotel and Frenchmen Street
However – as soon as we got to the outskirts of New Orleans there was a different feeling in the air and it suddenly felt very exciting….it was as if the world was heading our way all of a sudden. And all I can say is wow! Our hotel is aptly named The Frenchmen and is on Frenchmen street, right in the heart of the action – I was driving through to get to it and the car was surrounded by people in Halloween costumes (apparently they dress up the whole week prior to Halloween and sometimes a few days afterwards too!!) and bands playing. It really was incredible!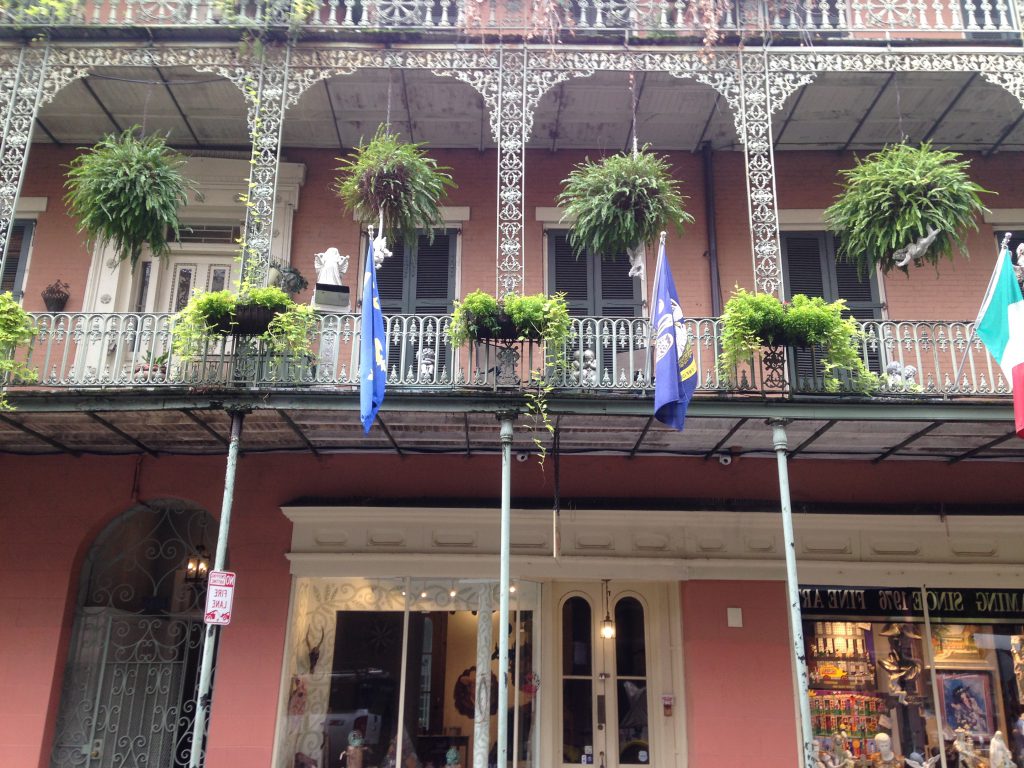 Turns out we were one of the last to arrive at our hotel (it was only about 8pm) so we had the room right next to the pavement! And seeing as the party went on all night every night we had the pleasure of drifting off to live jazz each night regardless of what time we went to bed….there would be cups and various parts of Halloween costumes strewn across the streets when we got to bed but miraculously every morning the streets were perfectly clean. We were so dead to the world we didn't hear the street cleaners. The Frenchmen Hotel couldn't have been in a better location and was fairly small, very comfortable and unassuming with a lovely courtyard pool to cool off in during those hot, humid days! It was very good value as well considering how close it is to all the action (and breakfast is included), I can't recommend it enough.
Jazz in the French Quarter
What a city. It's something else. There is live music everywhere, literally EVERYWHERE – and the quality is incredible. You get to listen to world-class music all day every day mostly for free. I've never seen so many sousaphones! And it's not just jazz either. The French quarter is really beautiful – so many photo opportunities at every corner! The colours are so vibrant and it's true what they say – it does feel like you're in another country. It blends all different countries and cultures which makes it remind you of a lot of places in a small way but is actually totally unique. And everyone is soo friendly! It's like Glastonbury, Notting Hill Carnival and the best house party you've ever been to all combined. Any excuse for a festival and they celebrate. Halloween wasn't even mentioned in the 6 festivals in the LP so I dread to think what Mardi Gras is like! Wow.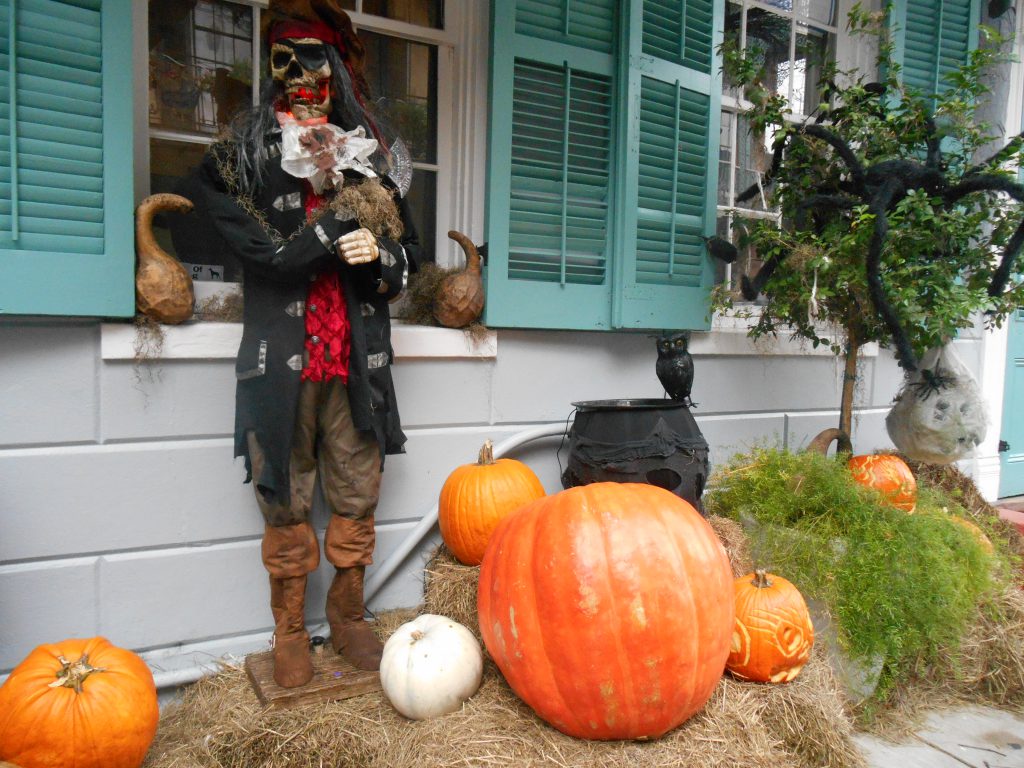 Beignets, Gumbo and Jambalaya
We did the things you have to do like having beignets at cafe du monde (yum!), eating gumbo and jambalaya and spending hours in the French quarter. And we also spent a good amount of time making ourselves up for Halloween – I think our face paint turned out rather well….and the sparkly silver mini top hats and crazy tights made us pretty crazy skeletons! I actually kept forgetting I was a skeleton and scaring myself every time I looked in the mirror.
All the random outfits were absolutely brilliant – far too many to mention but some of the ones we danced with included a hot dog, a mermaid, Hilary Clinton and her rival democrat (Bobby Sanders), beardy boy with wings – and many other skeletons! We met so many cool people including another pair of British girls 🙂 all the bands that we saw had some kind of Halloween accessory too – masks, crazy teeth etc. Catherine's face paint managed to work its way off as the night went on…mine stayed on remarkably well, not sure how as I was sweating just as much (99% humidity!). I had to dry my knickers that had been hanging on the line 2 days with a hairdryer the humidity was so bad.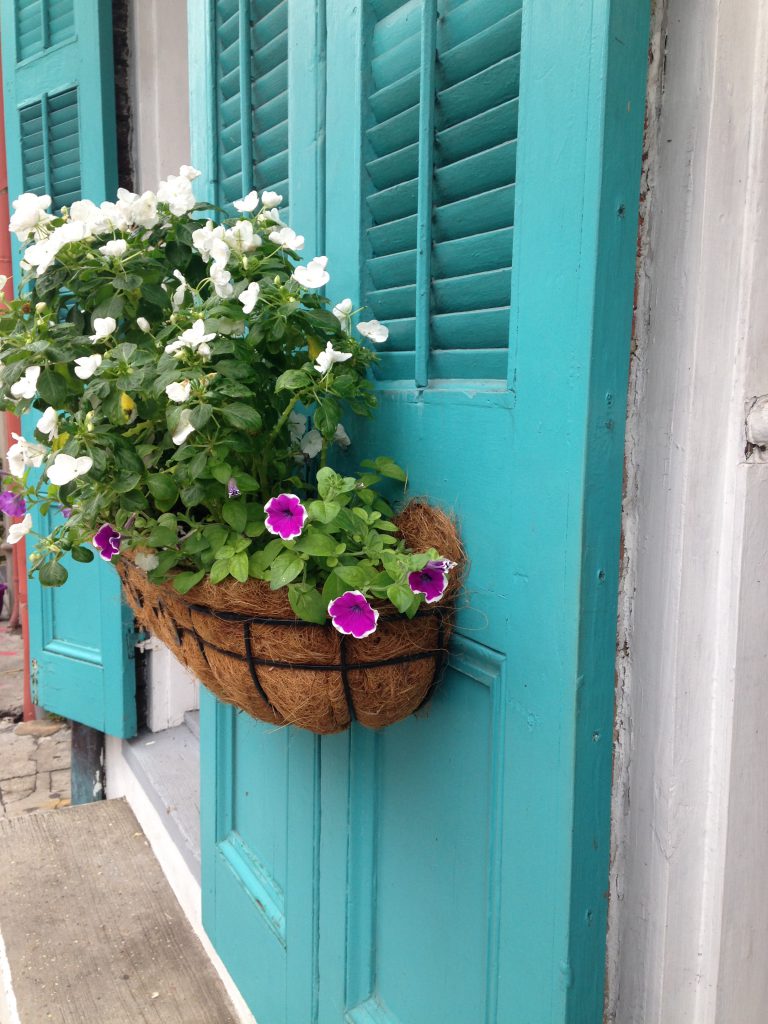 One thing I've learnt about New Orleans – 1 shot of vodka actually equals 3-4 shots. Makes for a cheap night though as it didn't take us long to feel it – 4 drinks and we were hammered. We ended up in snug harbour Halloween night and the band were brilliant – I was chatting to the piano player at the end and he was the coolest most chilled out guy ever. He's from Connecticut originally and saw all his mates going into 'sensible' jobs and knew it wasn't for him….so became a piano player in New Orleans instead. Sooooo cool. I wish I could be so brave.
An Amazing Gig at Preservation Hall
It absolutely poured all day the day after Halloween but somehow it didn't seem to matter one bit as the city is just so cool. For Catherine's last night we decided to queue up for Preservation Hall – they do three 45-minute gigs a night and it's first come first served. If the queue has gone past the first lamppost you know you're not going to get in. Luckily the queue was only halfway to the lamppost so we were safe! We got chatting to a couple in the queue who were down for the weekend – who again, LOVED our accents. I was saying how 'lovely' New Orleans was and the guy was like "I wish I had that word in my vocabulary but I just don't – everything has to be awesome and it's very sad. I'd sound like an idiot if I started calling things lovely but you Brits can pull it off!" Haha. This has turned out to be my voice appreciation year! Firstly being a sought after voiceover at work and now people asking me to speak more just so they can hear it. I should start charging by word count.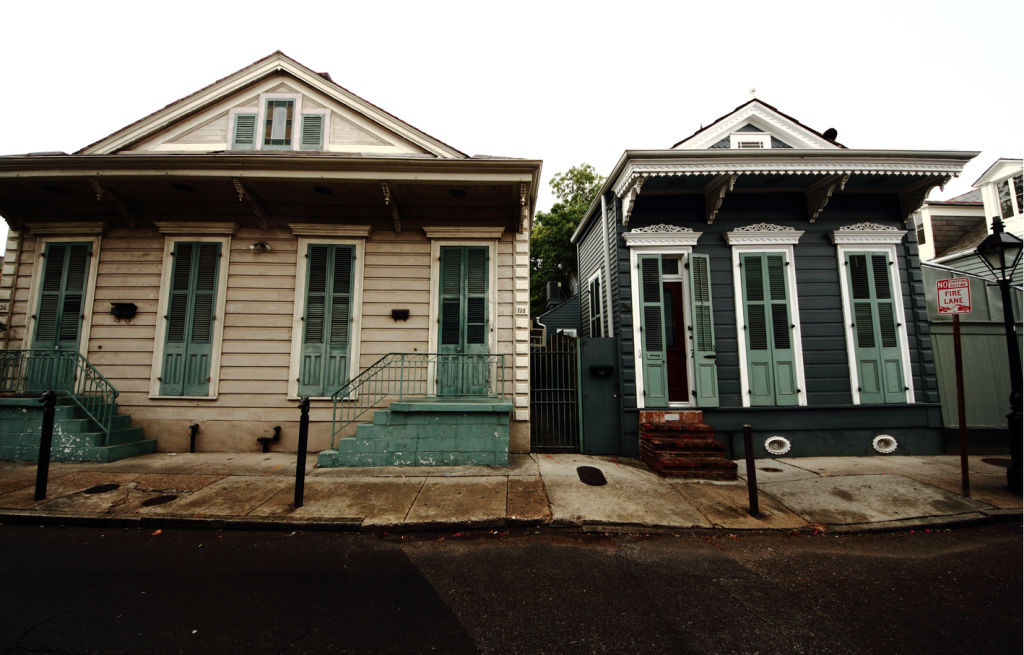 Anyway, back to Preservation Hall – what a gig. A tiny intimate dark venue with a top class jazz band – such cool cats! Brilliant. I feel like I've been thoroughly spoilt music-wise and have dined out on the best feast ever! I love this city sooooo much. Literally everywhere you turn there are amazing bands playing on the street. Yes it has a lot of misfits (what city doesn't but there are perhaps more here, even than manchester) but still, how could anyone not want to live here!
I want to move here! I want to teach GIS to the police and have jazz piano lessons and do gigs at night…..and have a voice appreciation booth on the side. That could seriously work.
Did you enjoy this post? Pin It 🙂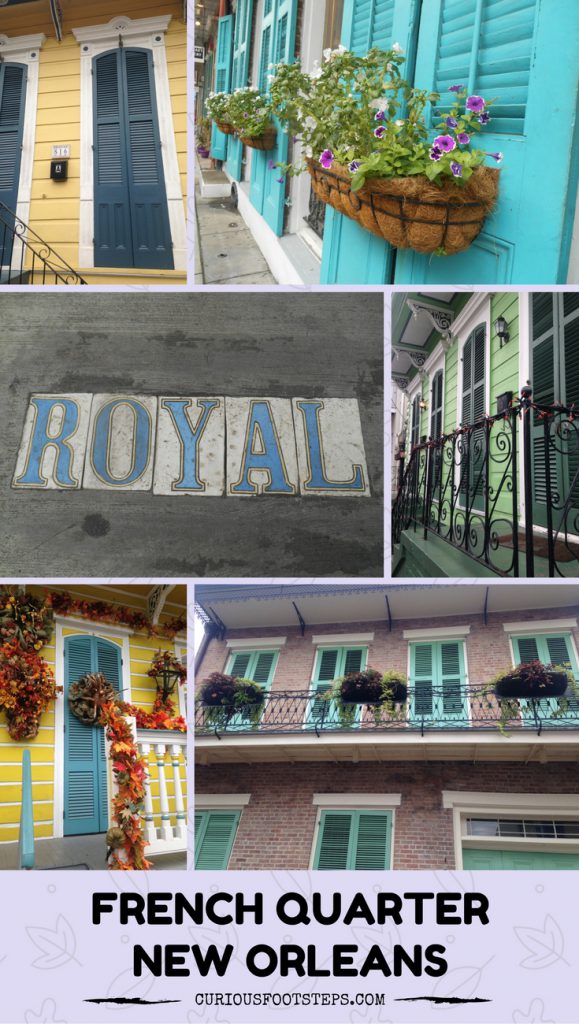 Lonely Planet publishes a great city guide on New Orleans – click here to take a look.
Enjoy this article? Please share 🙂