We were pretty sad to leave Kaiteriteri as it's so beautiful and we'd been loving the sunshine and relaxed atmosphere. Our next bus driver was 'bearded Ben' who had quite a lot of trouble getting the bus to a) start and b) keep it moving without stalling. After about 7 attempts we were on our way. I know I keep mentioning this but it's amazing how quickly the weather changes here – it was boiling hot and sunbathing when we left but quickly turned to cloud and drizzle.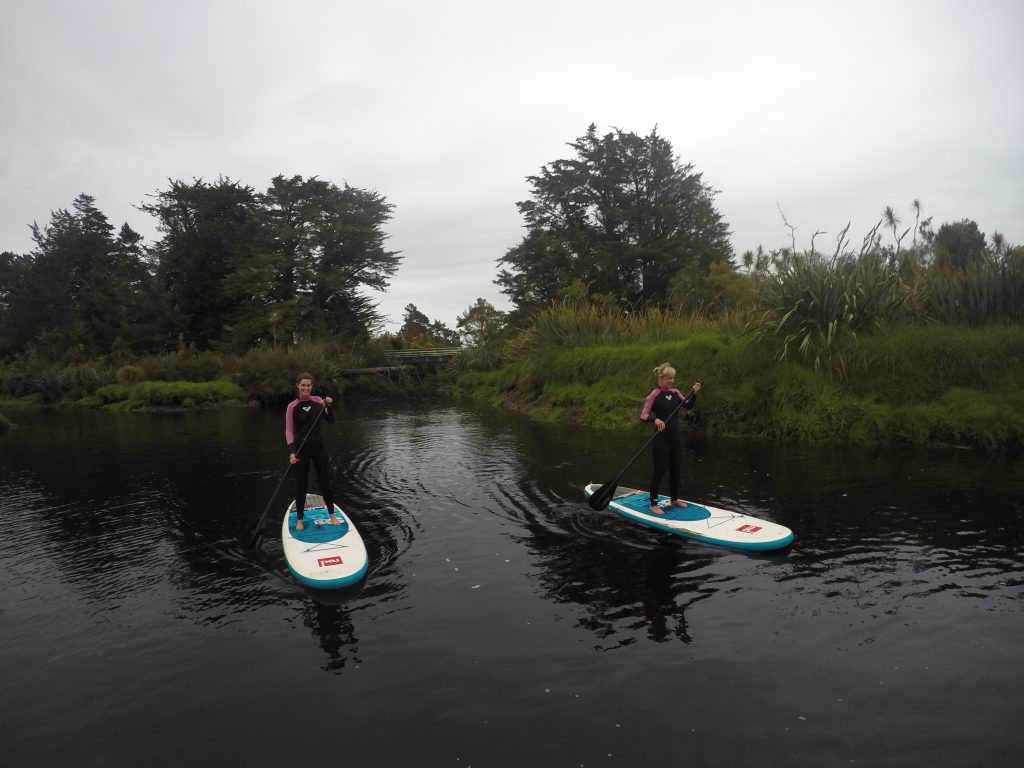 It was quite a long drive to Westport today and a bit dull. We arrived at 5pm and 5 of us had signed up to do paddle boarding which was brilliant. We paddled along the river – it was actually much easier than I expected. I thought we'd be faffing around trying to stand up for at least 10 minutes but we all managed it straight away. It was so calming and peaceful pootling along the river and it somehow made me feel like a warrior and super strong!

I guess because you're on your feet balancing on water with a paddle in your hand – quite a primitive but effective way of getting around. It was hard work on the shoulders (they were killing the next day) and abs! If I keep up with all these water sports I'll have a 6-pack by the end of my trip. It got quite tough towards the end as it got quite wavy and was much harder to steer and took more work. But the only one to fall in was the instructor, haha. When we finally got ashore my toes were numb from the effort!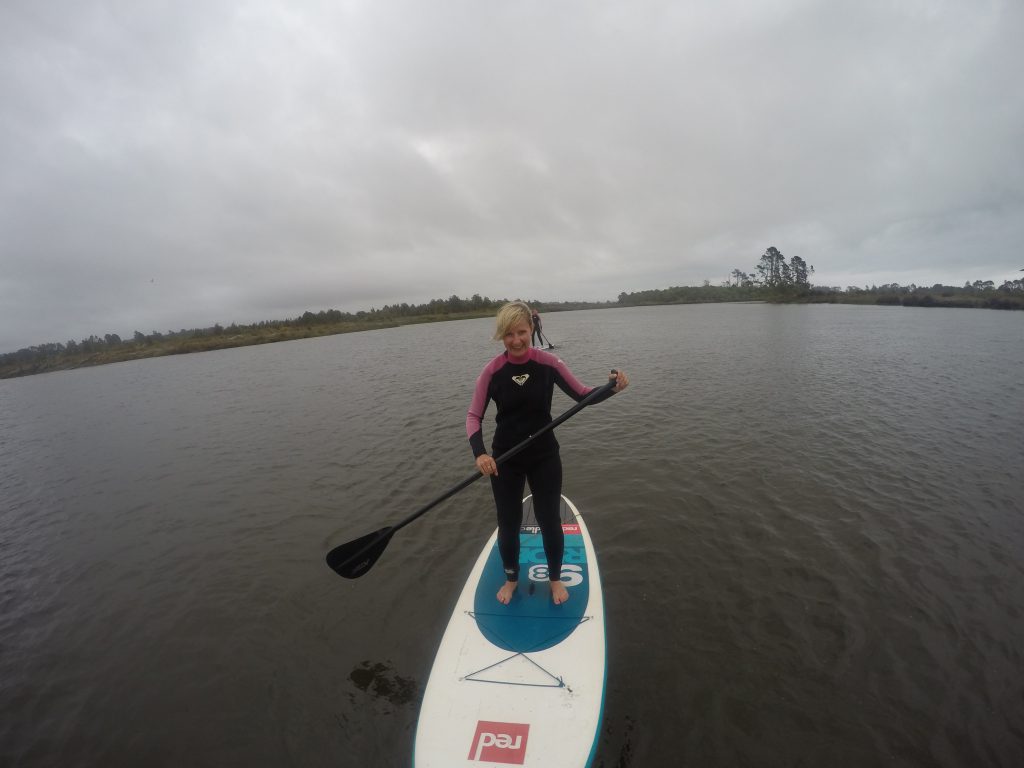 We rushed to the supermarket to get there before it closed and then cooked up a stir fry, drank prosecco and played cards. This hostel (Bazil's) is lovely – it has a courtyard garden with hammocks, is family owned and a kitchen I would quite like to have one day! There are quite a few people staying here long term too – working 3-5 hours a day but getting free food and accommodation and as many surf lessons as they want…..pretty cool.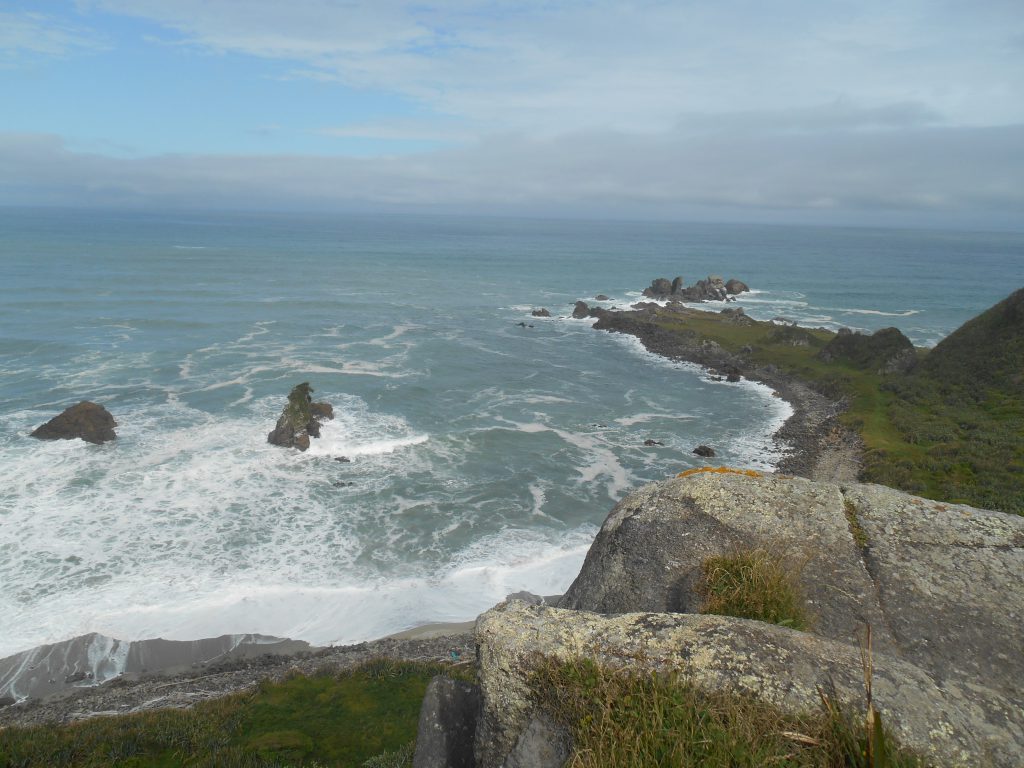 The next day we drove to Cape Foulwind which was a beautiful section of coastline. It reminded me a lot of Dorset and Devon although slightly more dramatic. We then went onto Tauranga Bay which is a seal colony – there were so many of them and the longer you look the more you see…they're very good at looking like logs/rocks. The rum and raisin ice cream I had there was so delicious and I hadn't had one that flavour for such a long time that I thought it deserved to go in the title of this post.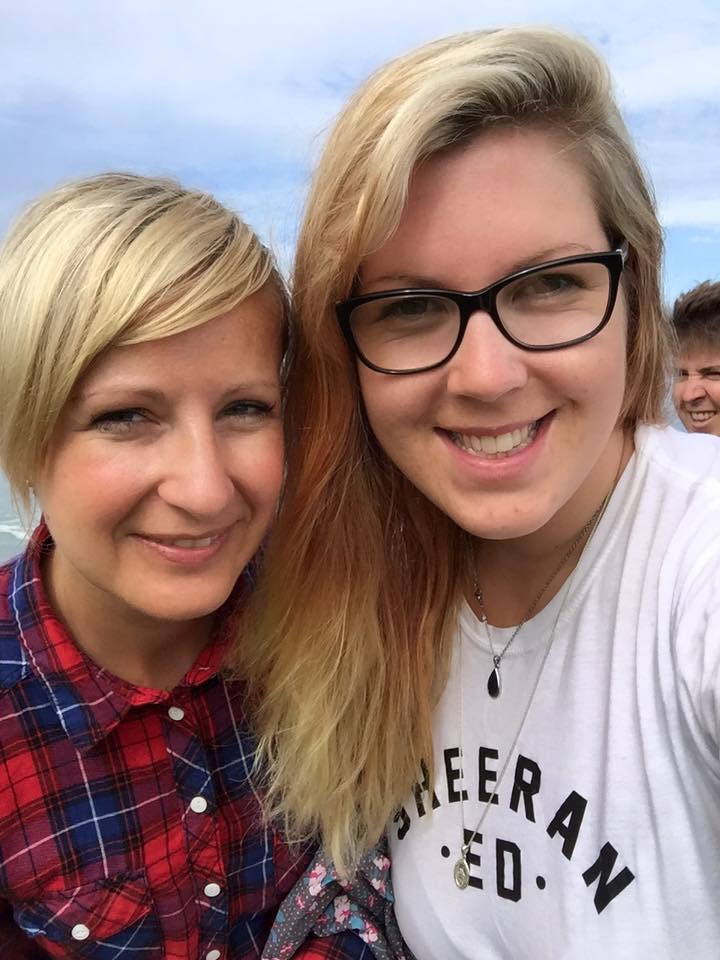 Our next stop was Greymouth, the main purpose being to find appropriate fancy dress outfits for an 'Anything but Clothes' party. Because of the time of year the first thing we saw was rows of tinsel and wrapping paper….and thus the theme was decided – us 3 girls would be Christmas presents. We bought some paper and ribbon and some human-sized cardboard boxes out a skip. We arrived at Lake Mahinapua Hotel and the owners (a brother and sister) gave us a warm welcome.
It's basically a pub with some shabby rooms next to a building site out the back. The pub itself was pretty cool but the showers were so disgusting I closed my eyes throughout trying to imagine I was in a 5-star hotel. They have a lovely black lab called DJ and the owner's son is a cheeky looking 7-year old boy named Bruce who is an absolute demon at pool! Nick somehow managed to beat him although I'm not sure how. He was also quite a demon on the piano so we had a fastest fingers duet (it was a very close call but obviously I won) 😉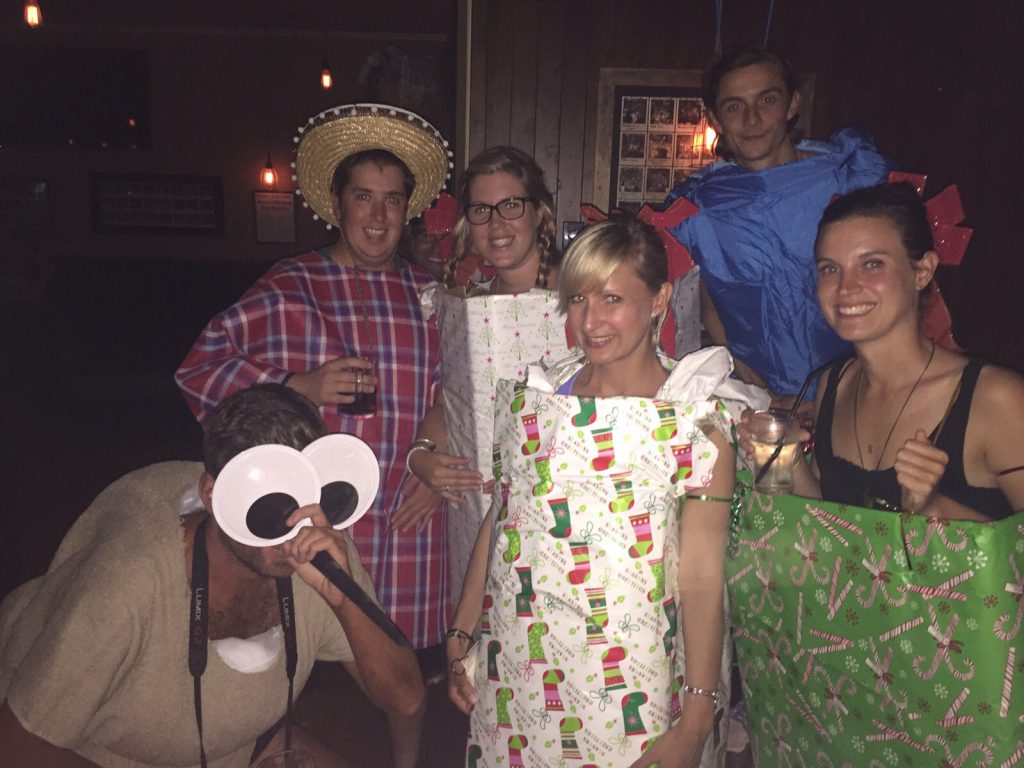 There was a jade carving workshop out the back of the pub so we each carved a shape which was really fun-I attempted a kiwi and it's not bad – except for the fact it's all beak and body and no head. But I love it. I fashioned it into a bracelet and haven't lost it yet. For some reason we all look really special in all the photos of this??? Haha. We had a delicious roast dinner (big wooden benches queueing up – I felt a bit like I was at boarding school – in a good way) and then got into our outfits. I think we looked pretty good! There were a few other Christmas presents, Frankie went as a kiwi, Nick a caterpillar and Phillippe a Mexican.
Two-suitcase Cyril (he wheels 2 massive suitcases everywhere and is only about 5ft – quite what he keeps in them I wouldn't like to think….it's very amusing to watch him go up and down stairs – that deserves a blog of its own) went as a serial killer priest which was slightly scary.  Although not as scary as when he told me his aunt was horny (???) and called Nick a very naughty boy. Anyway moving on.
The best costume by far (and the winner) was Ryan who dressed up as a shower. Brilliant. The party was pretty funny – lots of cheesy tunes. Dancing in a box was strangely liberating (ironic I know) – all I could really do was jump up and down and do lunges – which moved me into a new zone of dance moves! I was in a particularly silly mood that night (the box's fault again) and ended it by playing the drum kit (very badly).
Enjoy this article? Please share 🙂