Ever since choosing to study at Leeds University, West Yorkshire has always been close to my heart. It's such a diverse and beautiful area, mirroring the county as a whole – although it has a few rivals with claims to be the best county in England (in particular Lancashire, Cornwall and Devon), it's definitely a very strong contender! There are so many places to visit in West Yorkshire I thought I'd start writing about some of them.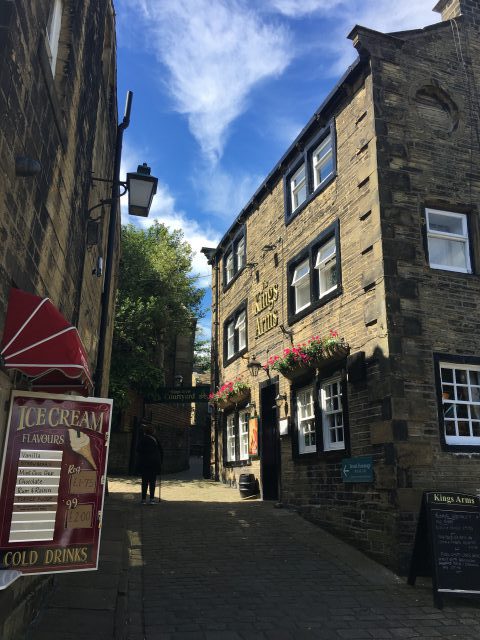 Even though it's been a while since I lived in Leeds, I have been back to Yorkshire fairly regularly over the years, yet one of the places I hadn't visited until recently was Haworth. Best known as where the Bronte sisters wrote most of their novels, it's a beautiful old-English village with charming shops and cafes and is perfect for a weekend or day trip. The Bronte sisters lived at the Haworth Parsonage during the 1820s-1850s as their father was the parson at the church next door – the parsonage has now been turned into a museum dedicated to the Brontes. For more information, the Bronte Society Website is an excellent resource.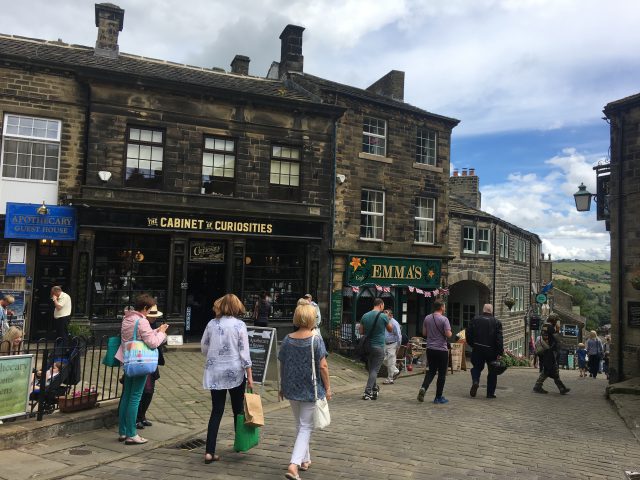 The conditions in Haworth at the time were extremely poor – food was scarce and public hygiene was non-existent. The life expectancy was 24 and all 5 of the Bronte children died before the age of 40, their father Patrick outliving all of them. Several of the family members are buried in the church crypt. It is estimated that at least 40,000 people are buried in the churchyard – it was ordered to be closed by Queen Victoria in 1850 due to overcrowding and poor drainage that affected sanitation. One particularly notable grave belongs to pioneer parachutist Lily Cole who died whilst jumping at the Haworth gala in 1906.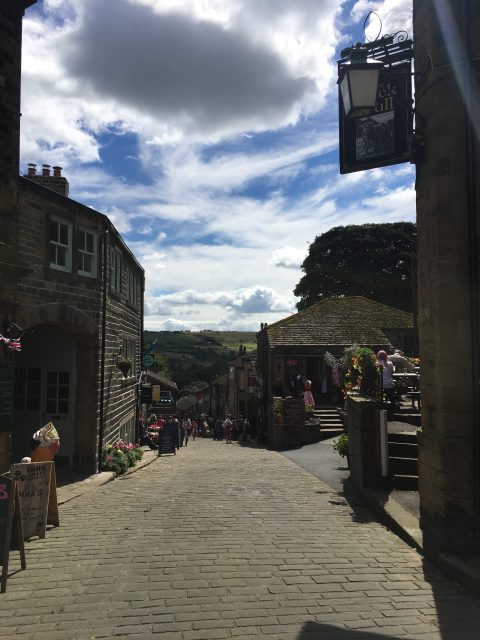 Fast forward to 2002 and the village earned the coveted title of the World's First Fairtrade Village. It was the 8th place overall to be awarded this status but the very first village. This is evidenced in the delightful gift shops and cafes that line the main cobbled street. We had brunch at Cobbles and Clay, a welcoming creative cafe and pottery painting studio with a great range of freshly made and healthy food options – along with great coffee! We were lucky enough to sit outside on the terrace as it was a dry, warm day and it was a real sun trap and great for people-watching!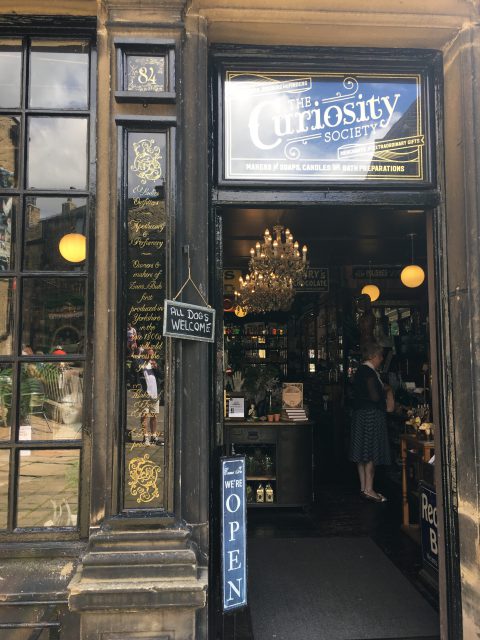 Haworth has a real variety of intriguing shops – many of them are treasure troves, have their wares beautifully displayed and are perfect if looking for a unique gift for somebody (or just a present for yourself ;-)) My favourite shop is The Cabinet Of Curiosities – it used to be the apothecary back in the time when the Brontes lived there and has been lovingly restored and now sells all sorts of handmade lotions and potions. It's fascinating and well worth spending a bit of time in.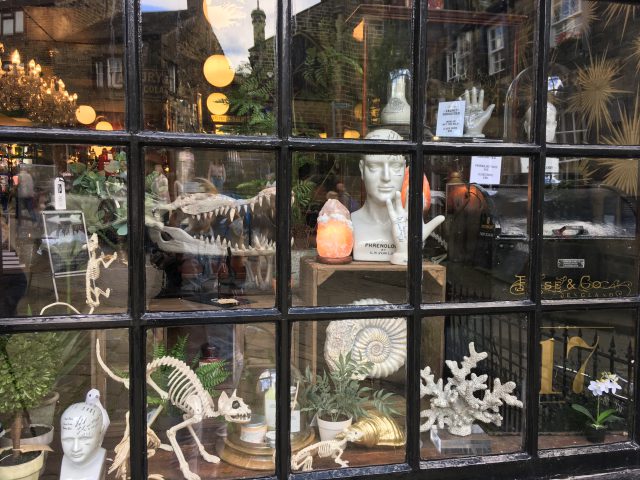 Ooh La La has some great vintage clothes and accessories, Mrs Beighton's Sweet Shop is a traditional sweet shop with everything you'd expect and more and the mouth-watering chocolate shop '….and chocolate of Haworth' draws you in for the smell alone, not to mention the fantastic flavour combinations of their chocolates. There is also a rather unusual bric and brac type shop towards the bottom of the hill, its most notable item for sale when I visited being a huge almost life-size stuffed elephant – along with a random collection of comics and all sorts of odds and ends.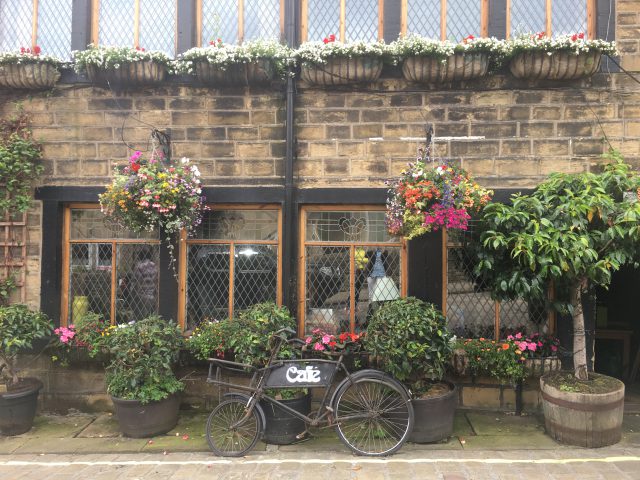 There is also an interesting art gallery near the church showcasing sculptures and other works by a variety of local artists – the owner is lovely to chat to as well. One thing we didn't have time to do which was a shame was to take a trip on one of the steam trains on the Worth Valley Railway and have a traditional cream tea! They run vintage bus trips and hold various events throughout the year – for the latest events, see their timetable.
There are a variety of options for dinner in the village. Haworth Old Hall serves a seasonal menu which consists of traditional British food with a modern twist and is one of the oldest buildings in the village, dating back to 1621. Other options include Wharenui (a bistro and wine bar with pacific-rim and mediterranean flavours), Mill Hey Fisheries (fish and chips) and Haworth Steam Brewing Company (BBQ grill and traditional British) plus a number of other pubs and a couple of curry houses.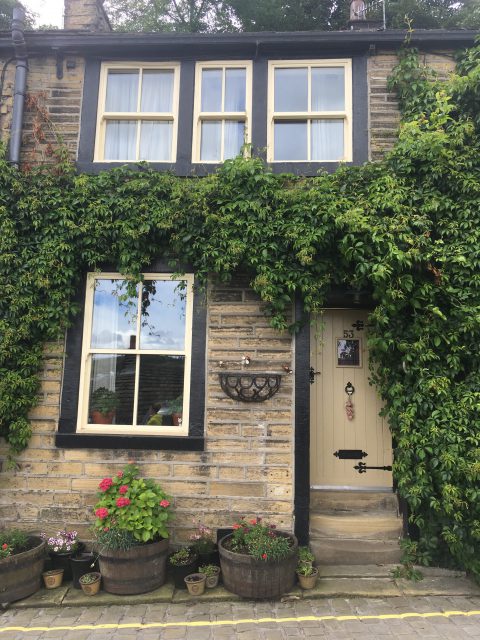 Accommodation Suggestions
Luxury
Holdsworth House – A historic Jacobean manor and 4 star hotel on the edge of Halifax, 8 miles from Haworth.
Mid-Range
Rosebud Cottage Guest House – A cottage dating from 1752 with original features and modern luxuries in the heart of Haworth.
Budget
The Kings Head Hotel – Cosy accommodation attached to a pub close to central Keighley, 3 miles from Haworth.
NB. This page has affiliate links. If you choose to purchase any of the products I have recommended, I may receive a small commission. This doesn't affect the price you pay and helps keep my site running. For more information please see my affiliate disclosure 🙂
Did you enjoy this post? Pin It 🙂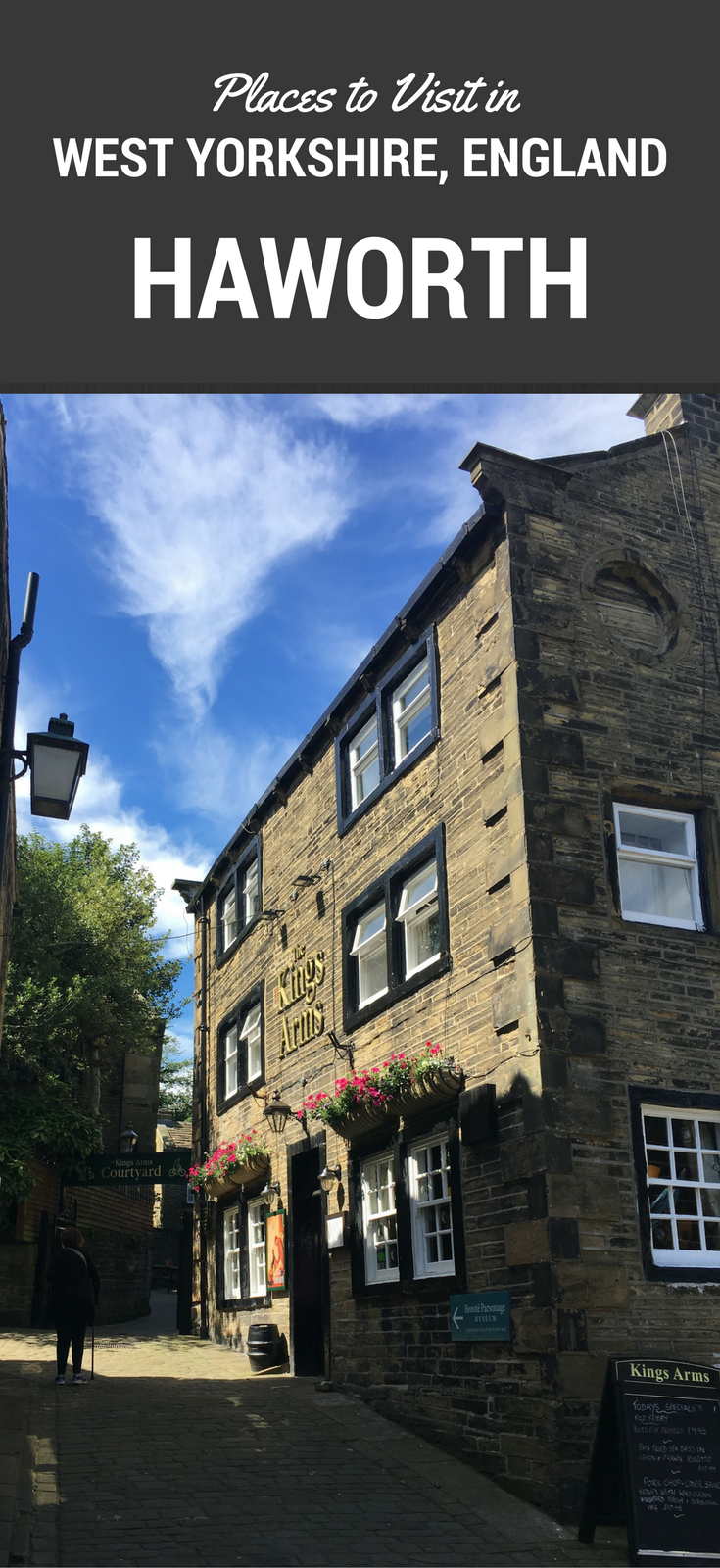 SaveSave
SaveSave
SaveSave
SaveSave
SaveSave
SaveSave
SaveSave
Enjoy this article? Please share 🙂