This time last year, my friend Catherine and I, finally made it to Memphis after 19 years of first talking about it. We have always dreamed about going to Sun Studio, Memphis and Elvis Presley's Graceland, walking along Beale Street and visiting Stax (the Stax Museum of American Soul Music as it is now called).
British Love….
Memphis is much prettier than we expected – the outskirts aren't particularly nice but the centre is pretty – Main street is a lovely tree-lined street and also where Caitlin's apartment is – yes it all worked out! Let me explain. We got chatting to a girl and two guys in a bar in New York and the girl being from Memphis had no problem showing her excitement at what we were doing and the fact that we were British. "I LOVE British people" is actually what she said. The guys from New York were (a lot) cooler about the whole thing. We told her all about our trip and within about two minutes she had given us her apartment keys and said we were very welcome to stay as she would be away for another week or so!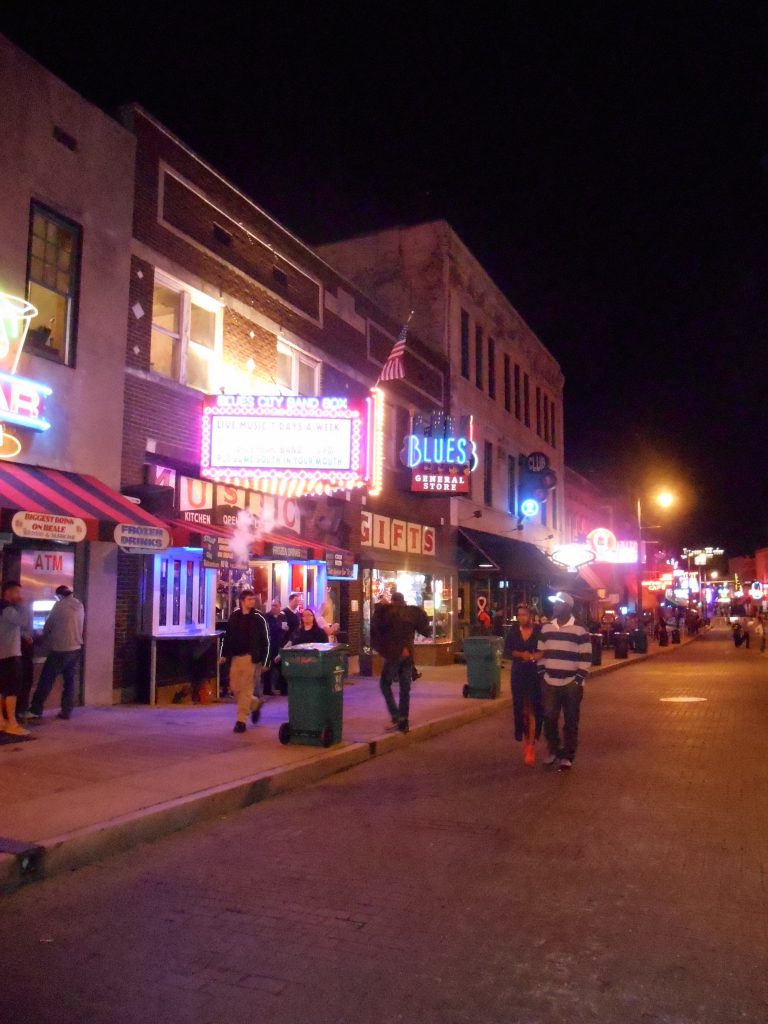 After giving her many opportunities to back out of having given us her apartment key we met her in a coffee shop round the corner and stayed two nights 🙂  What a lovely apartment – she writes interior design columns and you can totally tell….how she'd done it up was beautiful, we loved everything in it! She apologised for it being small (it was huge by UK standards).
She took us to dinner to a little place called South of Beale – I had grits (I'm loving the grits, need to make them when I'm home – maybe I'll start doing southern cooking and hillbilly piano nights combined). The main employer in Memphis is FedEx so if you're young and living in Memphis you're most likely to be working there. Caitlin said the city is really improving, I think it had a bit of a hard time after its hey day – more employers are starting to locate there and they seem to be building a lot of new apartments.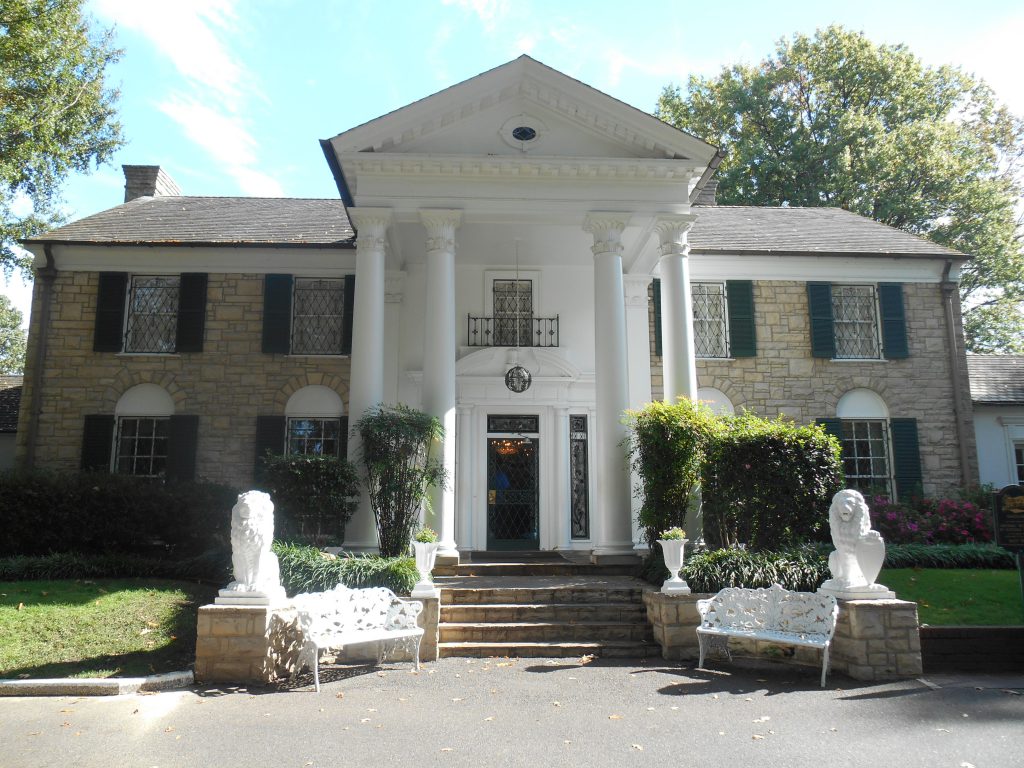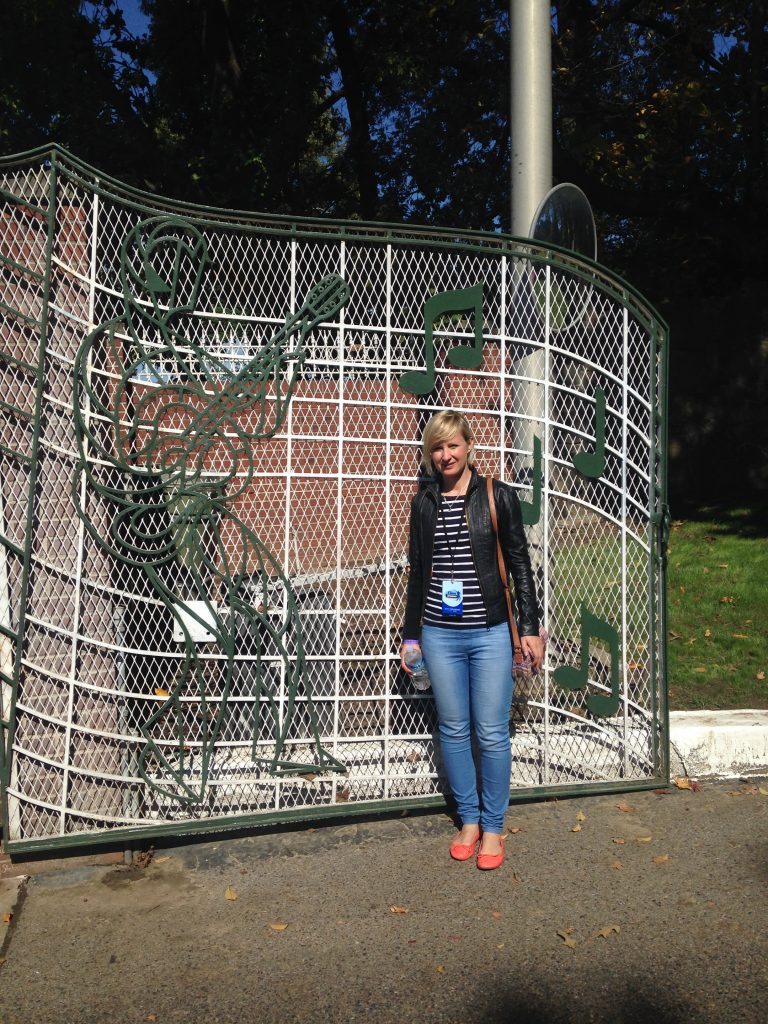 Elvis Presley's Graceland
The next day we visited Graceland. It felt so amazing to have walked where Elvis did and see where he spent so much of his time. It's a beautiful house and they have left it exactly as it was so it feels very homely. Catherine and I were on the 10am tour and pretty much had the place to ourselves (before all the tour buses arrived) which was fabulous! It had a really peaceful feel and the meditation garden was quite moving, it felt strange seeing his grave. We had a walk onto his plane too, the Lisa Marie, which was quite spectacular – 24 carat gold seatbelts, even on the full size double bed. Elvis is definitely still the king.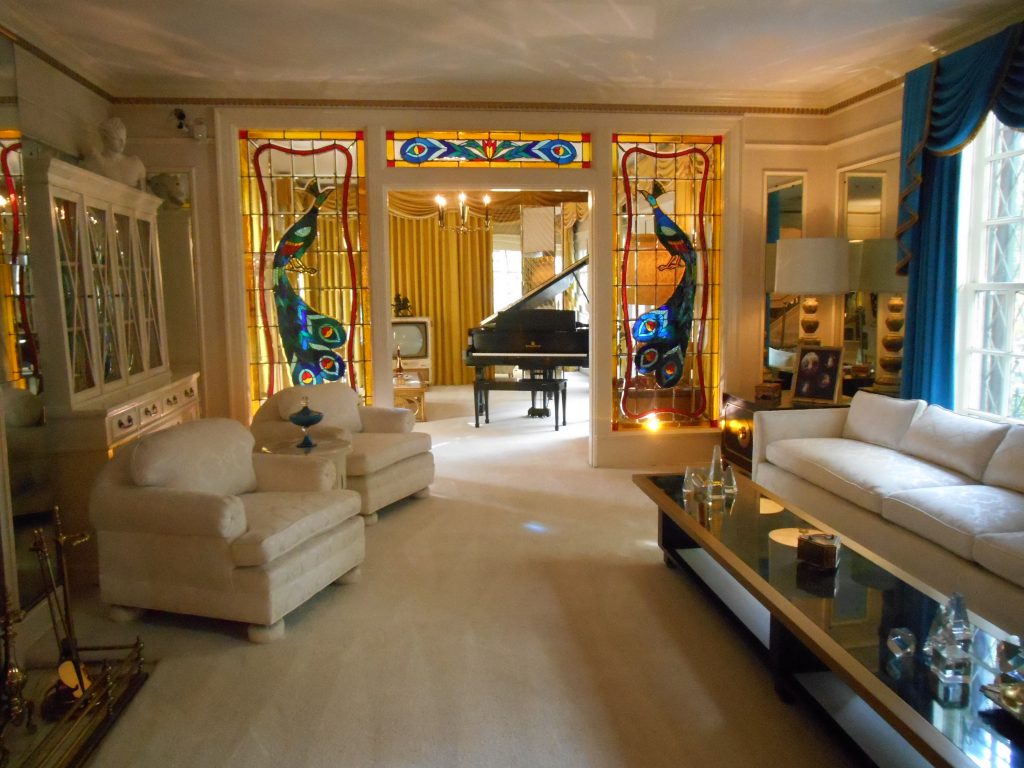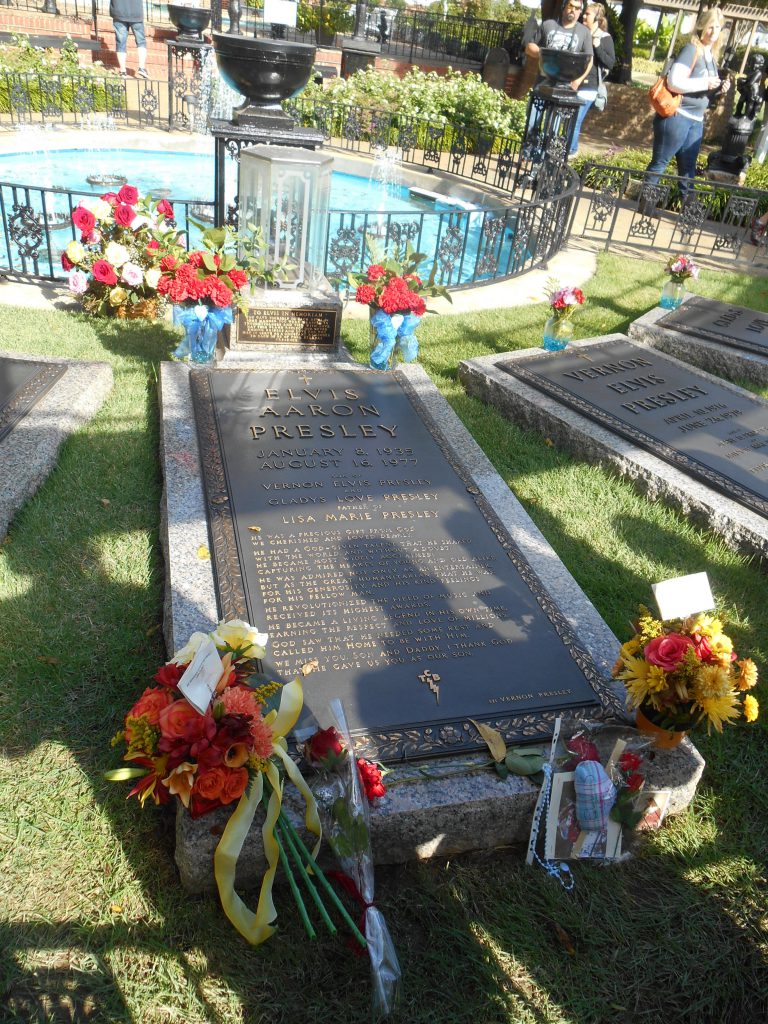 So Much History
We walked along to the Lorraine motel where Martin Luther King was shot – and there was a woman protesting about the amount of money that has been spent on renovating the civil rights museum that is now housed in the motel and how little has made its way back to where it should. Apparently she has lived there for years and protests every day without fail. I think she may have a point. It's pretty incredible to think how much (recent) history Memphis has for a relatively small place – which leads me onto Sun Studios and Stax…..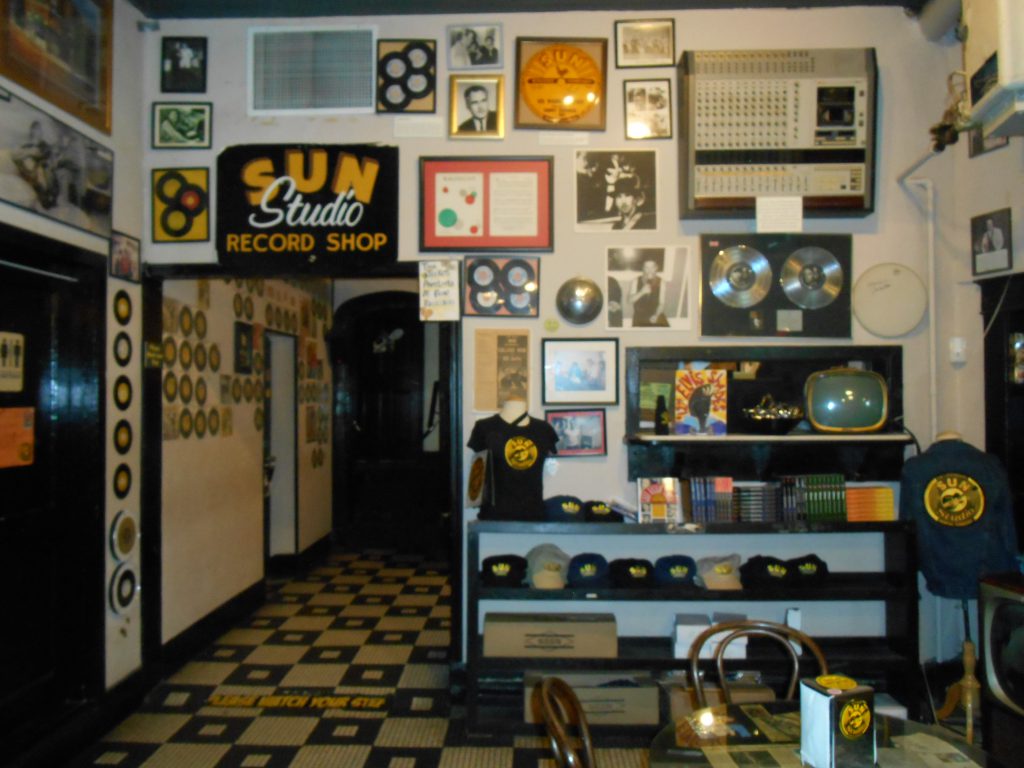 Sun Studio
We did a tour of sun studios which is still a working studio which I hadn't realised. Our tour guide was great – he had lots of anecdotes about the people who have recorded there and played us a lot of recordings – fabulous! We went into the actual studio which again, hasn't changed – they've kept virtually all the old equipment from the late 40s/early 50s including the soundproofing on the walls. To think how many of my heroes have recorded in that room! The studio was left abandoned for 25 years and was only reopened in the late 90s. I even got to sing into one of the 4 original mics which Elvis, Johnny Cash etc would have sung into! I was advised not to kiss it as any magic would have long gone and been replaced by less desirable things…..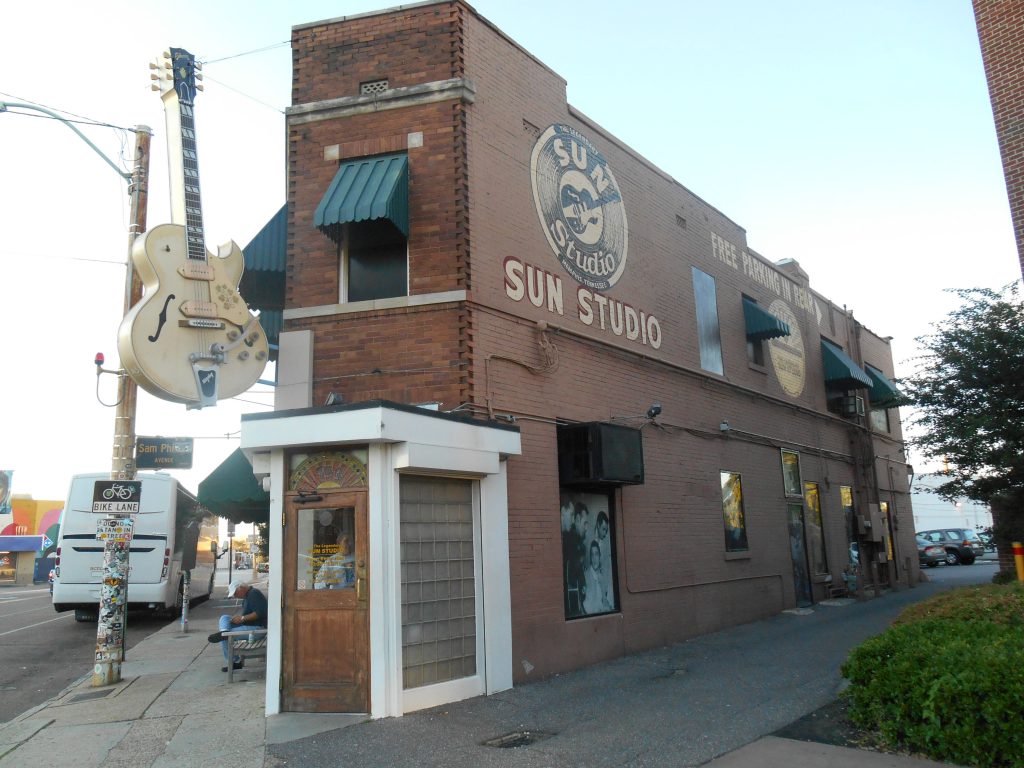 Stax Museum of American Soul Music
The history of Stax is really quite incredible. Starting from very humble beginnings in a disused cinema in 1960 (by a brother and sister who knew very little about the music industry, or even what a record label was), it grew to great heights, set trends and saw an extraordinary number of incredible musicians come through its doors.
Driving to the site of the old Stax studios was eerie – the area had a really strange feel. There were quite a few dodgy characters hanging around and so many boarded up mansions which is incredibly sad as you can tell it was once a beautiful south Memphis neighbourhood. Like I had in Graceland and Sun Studios, I felt a slight shiver when I walked in, knowing what incredible events had taken place at this very site.

The site of the studios is now the Stax Museum of American Soul Music and there was a lot of fascinating information, audio and video clips, and memorabilia from the studios, including instruments, artists' clothing and Issac Hayes' personalised, gold-plated, fur-lined cadillac. I was pleased to see there was a school trip visiting whilst we were there as well – such an important piece of american musical history!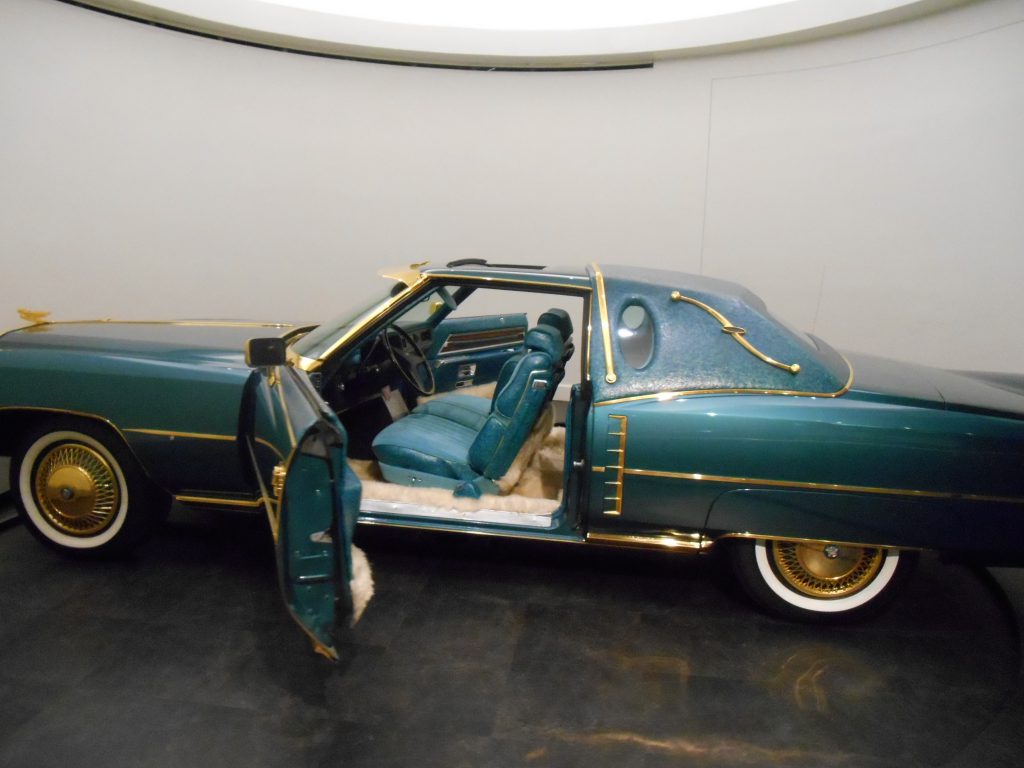 So Much Talent!
The thing I found most fascinating of all was a map of all the artists that had recorded there and where they lived – virtually all within a square mile of the studio and these are all big names – Otis Redding, Sam Cooke, Isaac Hayes, Aretha Franklin, Booker T etc. Quite incredible and unparalleled. All that talent just waiting in the wings for an opportunity…
All that magic to have come out of that one neighbourhood. And all that magic to have come out of one city.
I thoroughly enjoyed my trip to Memphis and I would love to return one day. And it will have to be fairly soon (and on a sunday) as then I will get to see (the reverend) Al Green's gospel choir…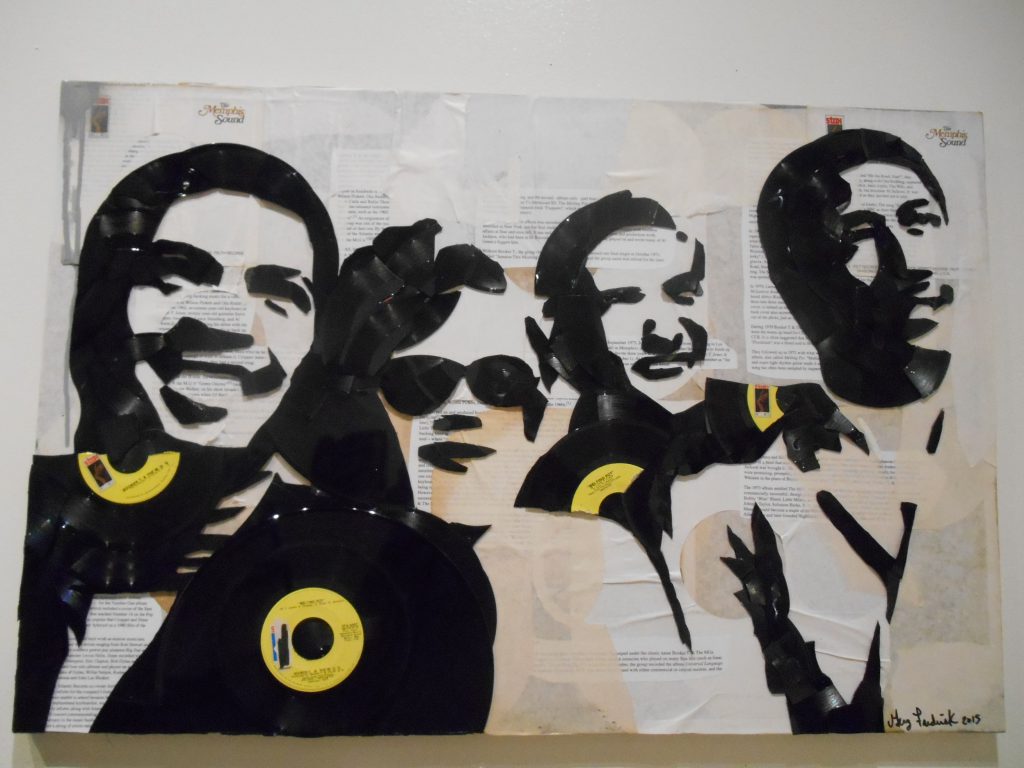 If you are interested in visiting Memphis, here are links to the places I visited:
Stax Museum of American Soul Music
National Civil Rights Museum (Martin Luther King Memorial)
Did you enjoy this post? Pin It 🙂

Enjoy this article? Please share 🙂