What a nice touch by Air Tahiti to give you a flower to put in your hair as you board the plane. And it survived the whole flight – just. I liked the greeting by the welcome band as well – just when I thought the live music was over for the time being! It really cheered me up at 2am. I managed to drift off to the sound of Tahitian music before my next flight to Auckland. But not before buying a bottle of water so I would have some Tahitian coins to add to my collection. They're the biggest coins I've ever seen! The size of the biggest ones you get in the chocolate coin packs at Christmas. They're going to weigh me down somewhat.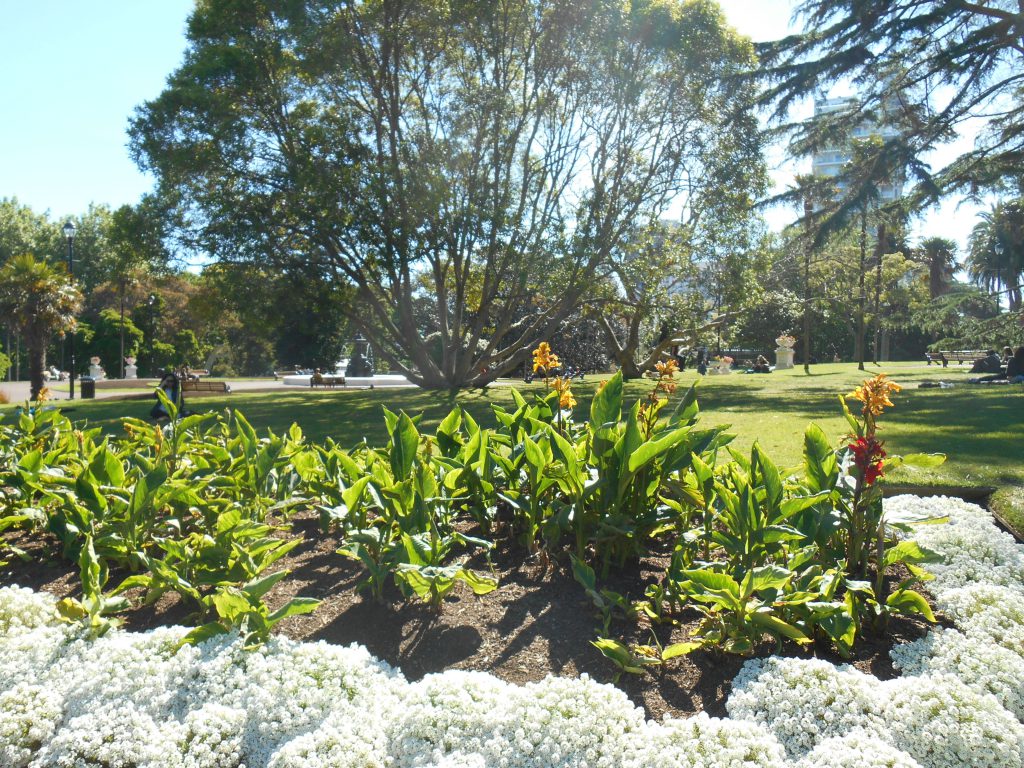 Crossing the date line was very strange – literally skipping 24 hours and clawing it back slowly as I work my way back west – but basically losing the 6th November 2015. I'll have to celebrate it next year to make up for it. Thought I could combine it with southern cooking and hillbilly piano – this is going to be a great party – get it in your diaries!
Auckland feels very different again although of course, more like England than the U.S. Driving on the left, more grass, smaller roads….even the birds sound more English (although not once you're out the city). Had 2 days discovering Auckland – it's a pretty cool city, lots of lovely cafes and boutique shops I found a little cafe for breakfast both mornings with the best coffee and lovely fresh fruit. There is a very strong Asian influence in the city too – I've never seen so many sushi places and Asian supermarkets in a city. The city also has the highest Pacific Islander population of any city in the world.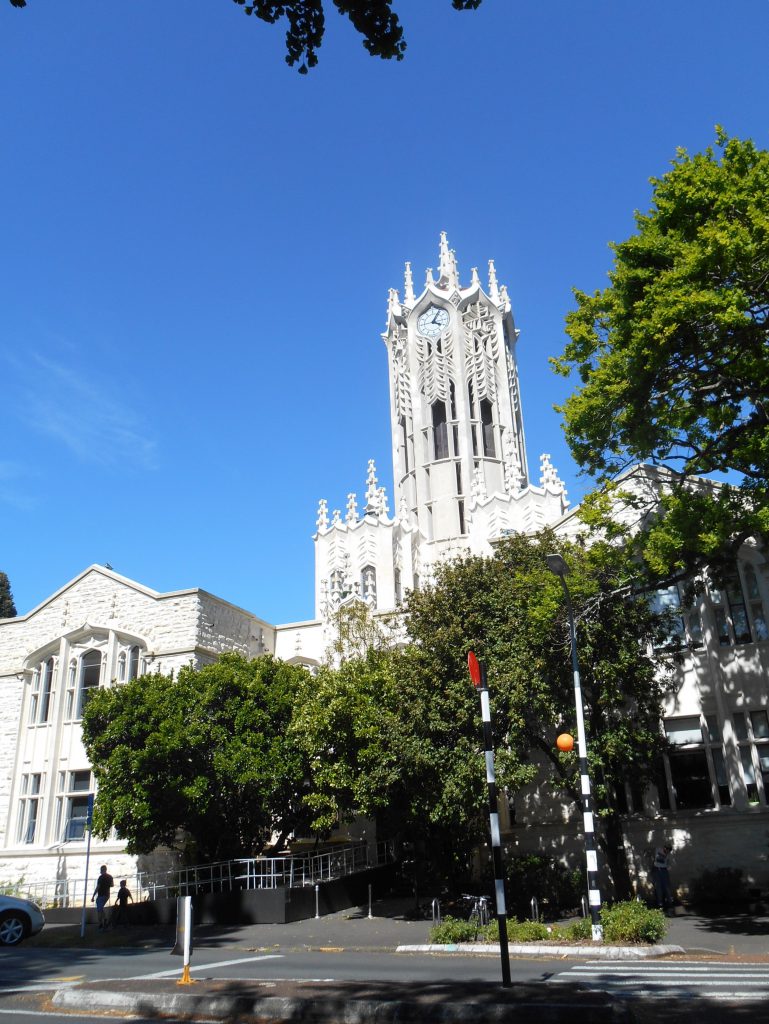 I walked up Mount Eden which is lovely – 360 degree views of the bay and the city. The city is so green – and the green is sooooo green. Hard to explain but the colours are just so vibrant. I never thought a country could be greener than England but now I know differently! After having stopped for lunch at a lovely little bagel shack, I wandered back through the city – and thought I'd stop and read my book on a bench for half an hour in a square with a cinema and theatre in it. There were a few barriers up and a British flag – I thought Daniel Craig might be coming for Spectre. But no, it was even more exciting than that – Prince Charles and Camilla! I only knew because a woman asked me what time they were coming and I said "who?".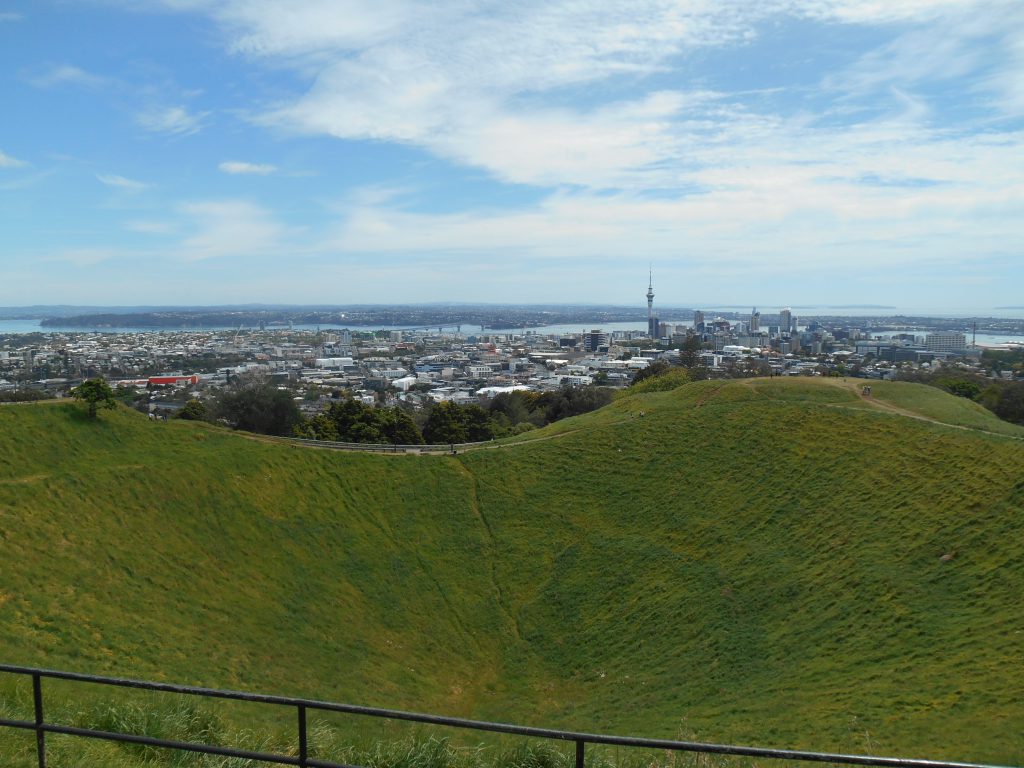 So obviously I had to stick around to wait for their arrival. And it was worth the wait – Camilla had a chat to the woman 2 away from me about Wiltshire and I actually shook our future king's hand! I had planned to tell him how much I love Poundbury but chickened out and just said "lovely to meet you". Pretty lame I know. Someone asked him how he was and he said "very hot but I'm alive". They both seemed very content and in good spirits. Pretty cool.
It felt funny waving a New Zealand flag – pretending I was something I was not – I could have been beheaded for that in the old days of the royals. I was amazed nobody checked my rucksack either even though there were a lot of police and security around. After all the excitement of the day and the fact I had to get up at 6am to catch my bus, I fell asleep at 10pm to the sound of about 5 people tickling each other in the room next door….the joys of hostels. I treated myself to a single room in Auckland knowing this would be the last time for a while…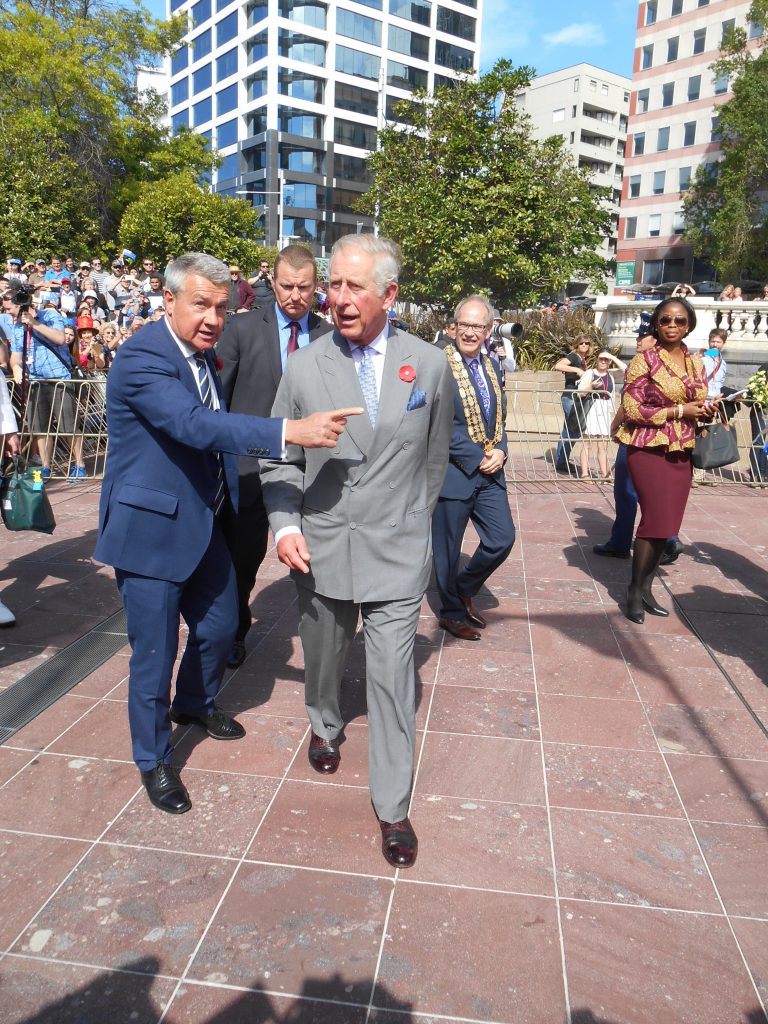 SaveSave
Enjoy this article? Please share 🙂