If you are interested in my trip, I travelled with G Adventures for 2 weeks on their End of the Earth tour which you can read more about here.
NB. This page has affiliate links. If you choose to purchase any of the products I have recommended or make a booking through my website, I may receive a small commission. This doesn't affect the price you pay and helps keep my site running. For more information please see my affiliate disclosure 🙂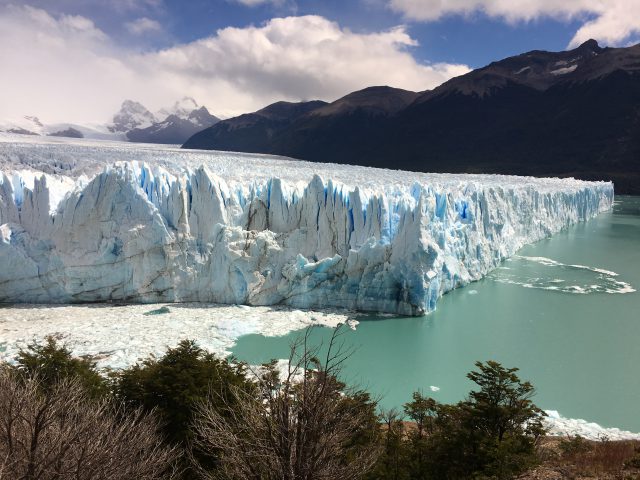 When the Argentinians discovered Patagonia (and got rid of all the natives), they wanted people to relocate from the north to live there but nobody would. So they went further afield and persuaded the Italians and Spanish (who chose the mountainous most southern part), the Welsh (the middle part) and the English (who preferred the flat land of the northern most part). They all became farmers and there is still a big Welsh community there today (and is the largest Welsh speaking community outside of Wales).
Los Glaciares National Park, Argentina is really awe-inspiring. The photo above is Perito Moreno glacier which is absolutely stunning, I don't know if I have ever seen a natural phenomenon quite so jaw dropping. The glacier is 30km long, 5km wide and 60m high and advances at a rate of 2m per day so is considered stable. This forward movement causes huge icebergs to calve from its face (we weren't lucky enough to see this happen).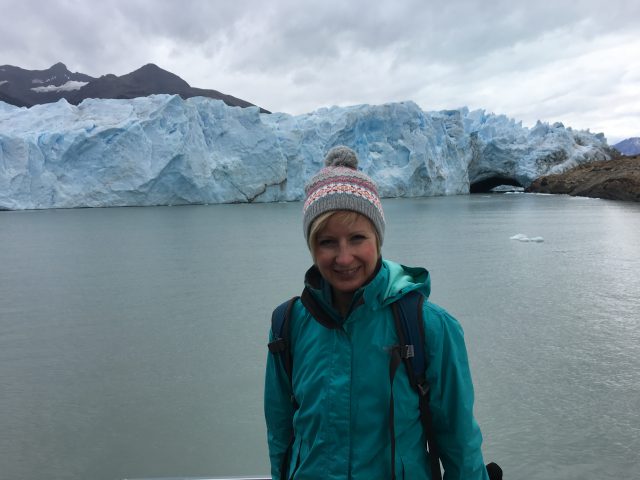 However we were so lucky with the weather again – the sun had come out for us by the time we had walked to the best viewpoints. The glacier is such an amazing colour blue and I found myself just staring at it, mesmerised – the photos don't do it justice.
By the time we got back to Calafate it had really warmed up so we found a rooftop bar and had a few beers. We then went to a restaurant Rodrigo recommended that did excellent home cooked food and then onto La Zorra (The Fox) bar where we had 'fernet' and coke which is a liquor that tastes very herby and slightly weird! I was sitting enjoying my drink when someone walked past behind me and corrected my posture! I know it's not great but I've never had somebody physically correct it before….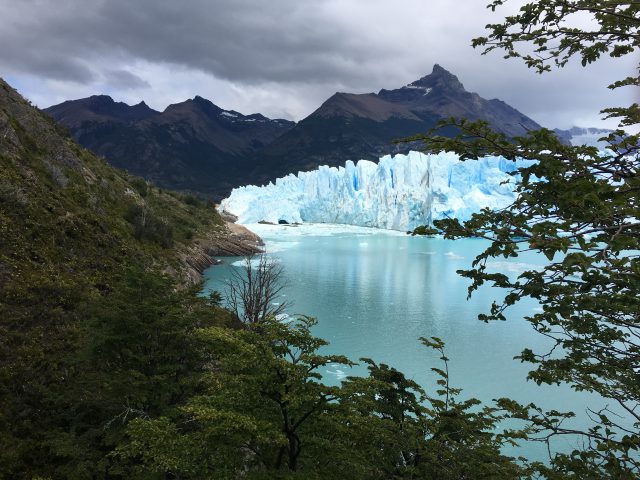 The next day we travelled further south and crossed the border to Chile.  There were huge posters of wanted men as I presented my passport to the border guards which were a little unnerving! I guess the idea is to make you remember them 😉
The landscape in Patagonian Chile feels quite different – it seems greener, there are more trees and more wildlife too. Our destination was Puerto Natales which is on the Pacific coast although it looks more like a big lake as there is so much land around. They found the river at Christmas which is where it gets its name from. We found a lovely vegan restaurant for lunch which was nice and cosy and run by an English woman. It really does make you wonder how people end up where they do…..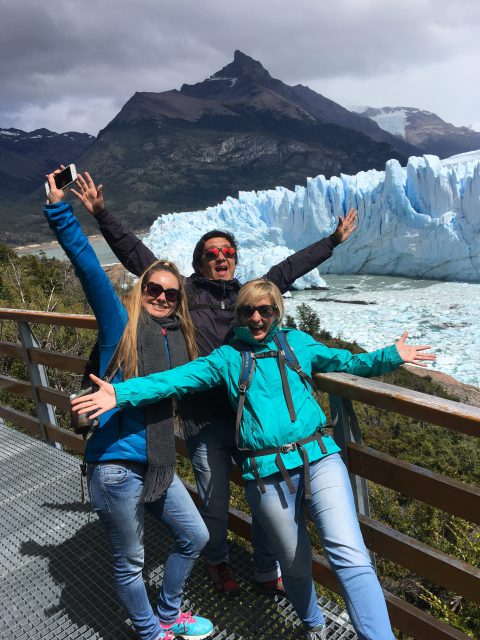 We had a meeting with our guide at 6pm and he really whetted our appetite for hiking and camping – I feel really excited now! We went to another great restaurant for dinner which specialised in seafood (my favourite) – I had a plate full of octopus, scallops, mussels and king crab. I'm having to remind myself of the exchange rate, there are around 750 Chilean pesos to the pound. It seems a little cheaper than Argentina but not a great deal – I think Chile's economy is more stable. We got all our stuff ready for camping for 2 nights then got an early night!
If you are interested in my trip, I travelled with G Adventures for 2 weeks on their End of the Earth tour which you can read more about here.
Did you enjoy this post? Pin It 🙂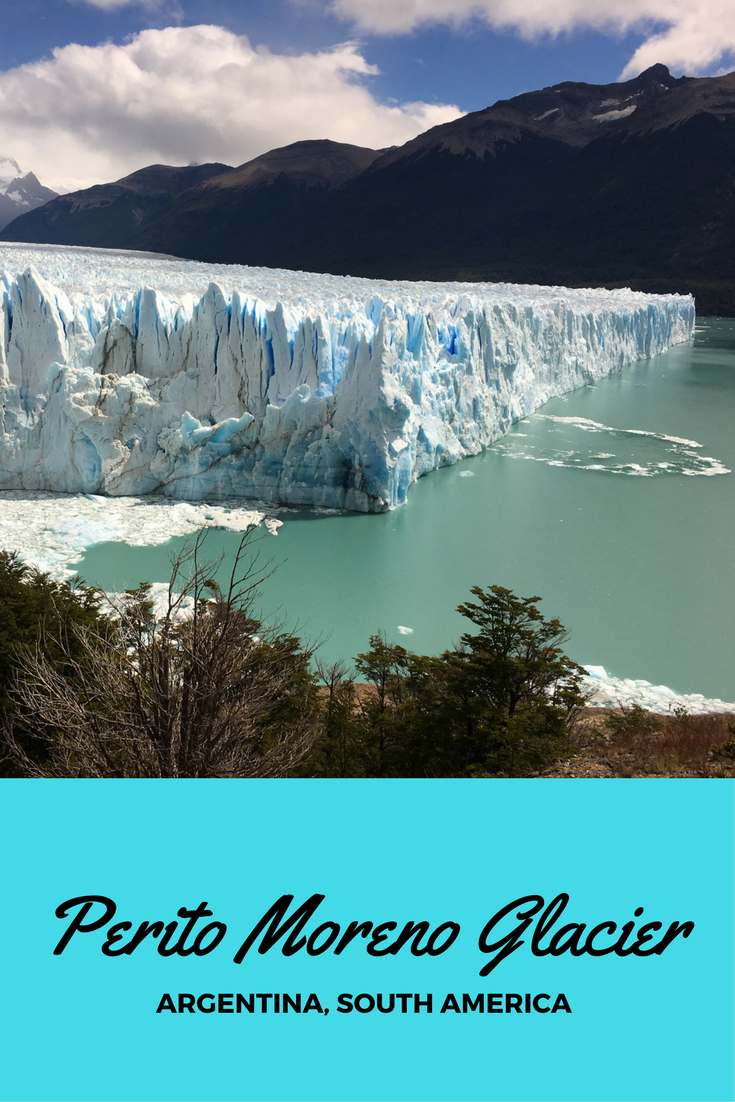 SaveSave
SaveSave
SaveSave
SaveSave
SaveSave
SaveSave
SaveSave
SaveSave
Enjoy this article? Please share 🙂