I spent my last morning in Saigon having a final look round the markets with Hayley and then posting a parcel back home of souvenirs, my coat, my cycling gear and other bits and bobs I didn't need any more. I went for the cheaper option again which means it will take up to 3 months and I was amazed I had 7.5kg of stuff – that's only about 4kg less than my entire rucsack! I'm sure their scales were biased. We went back to the hotel to check out and then met the girls and James for lunch. I had a swim and a chill out that afternoon and then met the girls for our final night (after 3 Vietnamese teenagers coming up to stand by my side whilst their friend took a photo whilst I was waiting for a taxi).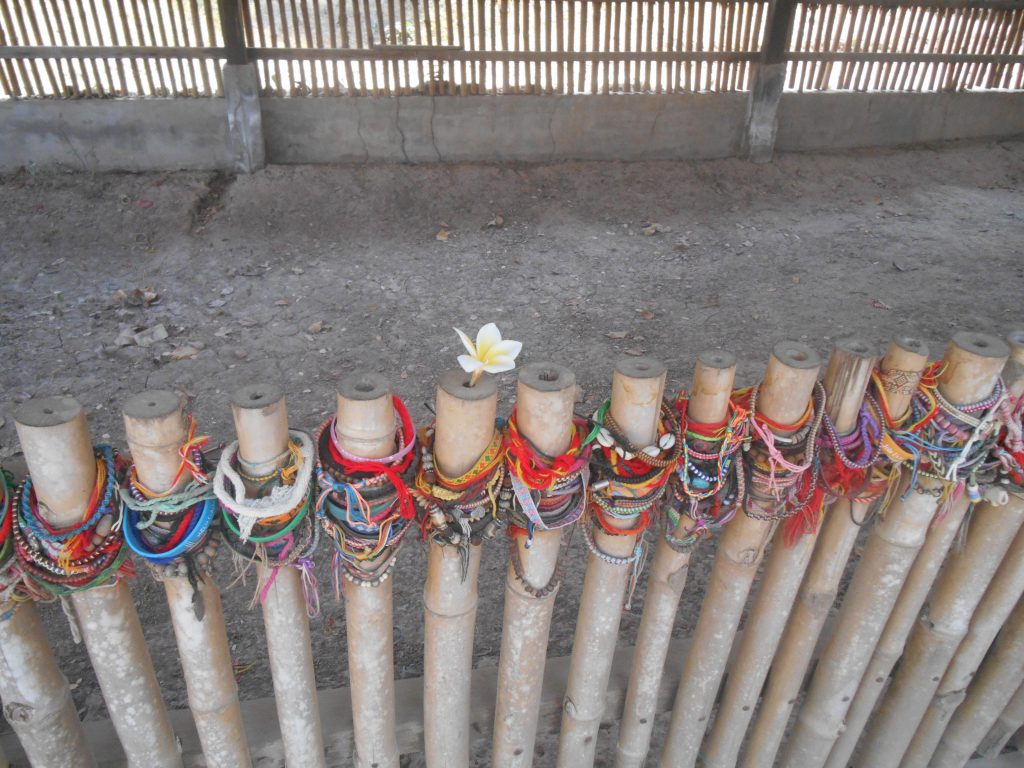 We went into the main backpacker area and found a really cool little rooftop bar with beers for 30p, the cheapest yet! Oi joy Oi! (not spelt correctly but means 'oh my god' in Vietnamese and has become one of my favourite sayings). The views were great, they were playing a 'best of 80s cheesy tunes' soundtrack and we had to phone downstairs if we wanted anything else! We had a delicious Mexican meal and buying chewing gum from a woman with the highest squeakiest voice I'd ever heard.

Strangely half the street was in complete darkness and no-one seemed bothered, I'm guessing this is a common occurrence? We ended up in another rooftop bar and played cards before heading home to get some sleep before our early buses the next morning.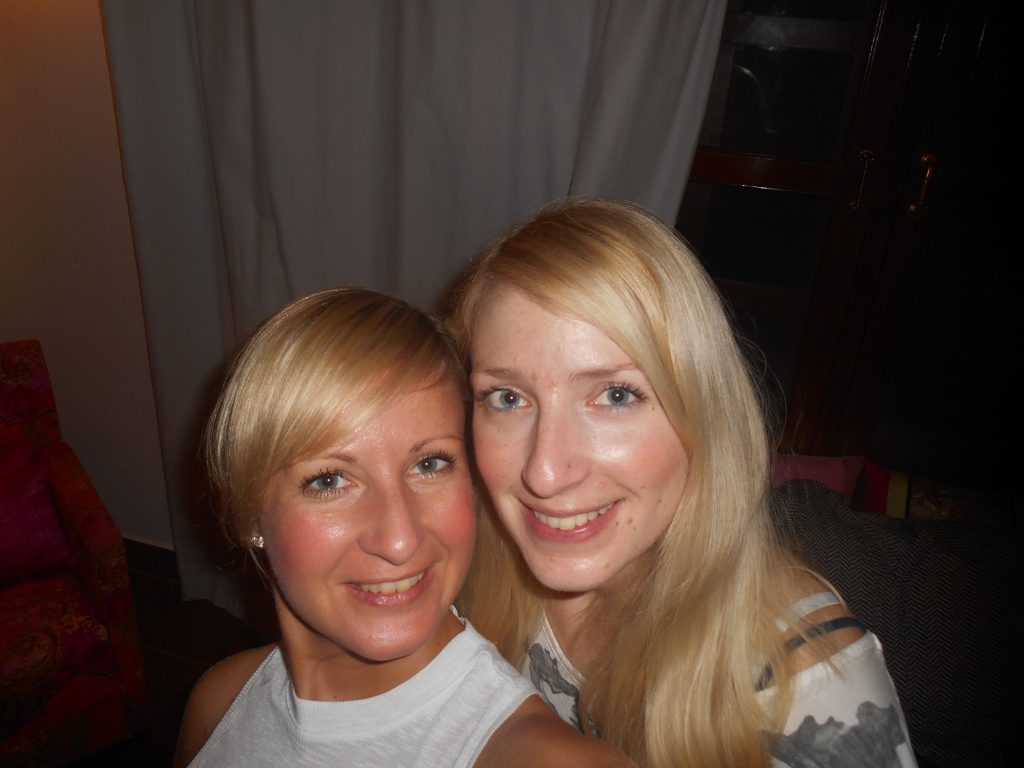 Getting to Phnom Penh on the bus was relatively hassle-free and even the border crossing didn't take more than 45 minutes. I got a whistle blown rather rudely at me as I'd managed to walk past a guard without showing him my passport, oops. I find it strange that the cash machines only dispense dollars here yet you will get change in Cambodian rial, dollars or a mixture of the two. We arrived in Phnom Penh around 4pm – I got a tuk-tuk to the hotel and amazingly HB had arrived only 15 minutes before me! It was sooo good to see her and have sisterly chats for hours! So much to catch up on. The hotel was gorgeous, it has two pools surrounded set in beautiful courtyards and is so chilled.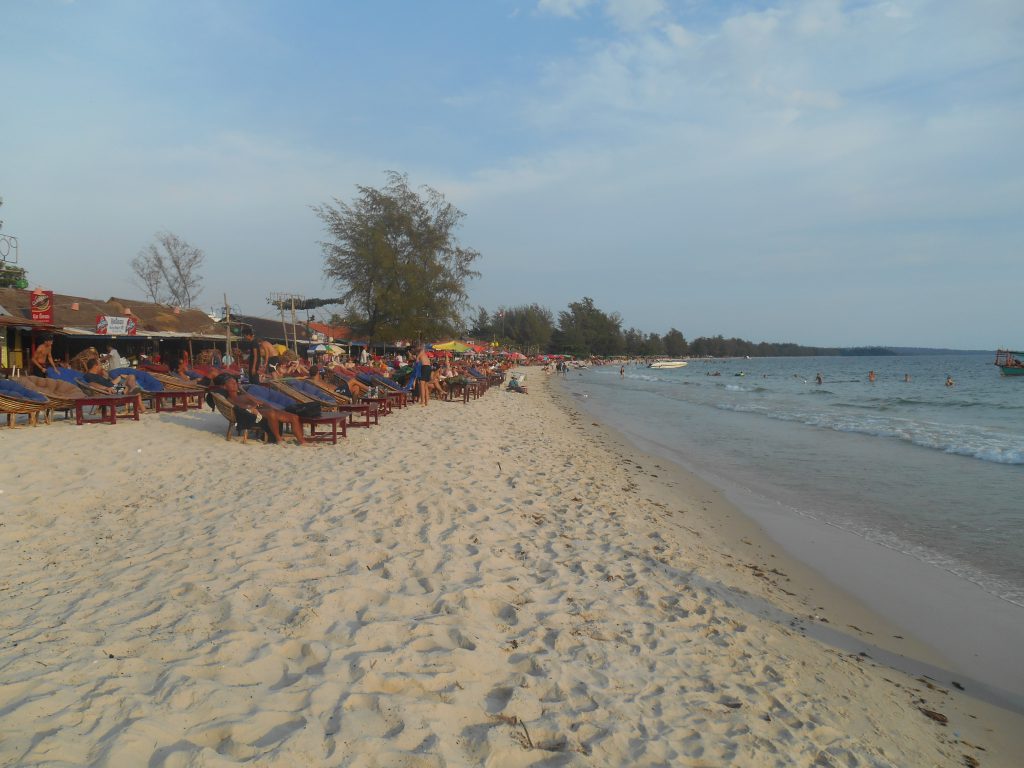 We got up pretty early and got a tuk-tuk to the Killing Fields. As to be expected it was pretty harrowing and so hard to imagine the true horrors of what happened here, especially as it's such recent history. We also went to the museum and read stories of some of the survivors which were amazing – only to then meet two of them outside telling more of their stories! They had only survived as one of them could fix sewing machines and the other was an artist who could create a perfect likeness of Pol Pot. Incredible to think having those specific skills saved their lives. It's truly horrendous what happened here and was a very sobering day.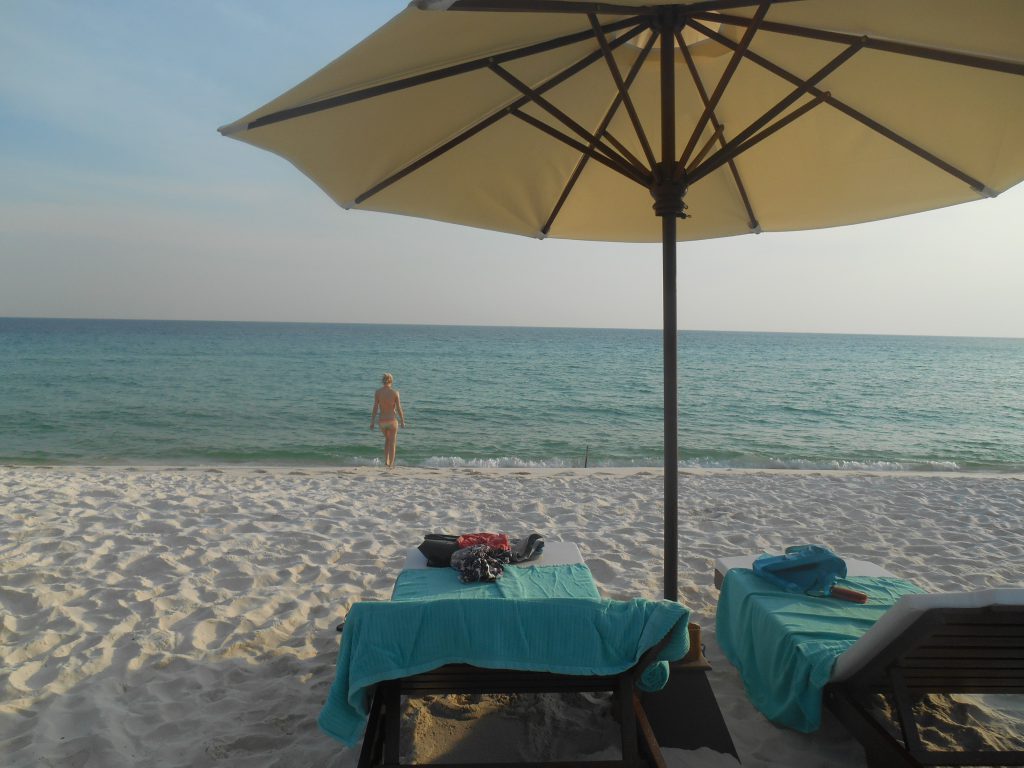 We had dinner at a restaurant called Friends which similarly to the one in Saigon trains former street children and served rather delicious tapas and cocktails. Phnom Penh is actually quite difficult to navigate as there are no obvious landmarks so it was easier to get tuk-tuks everywhere. The city is also full of Range Rovers, Audis and BMWs. I can't work out whether they are expats driving them or whether Cambodia has some sort of special deal with the car manufacturers! It was even more noticeable after the distinct lack of cars in Vietnam (due to a 250% mark-up).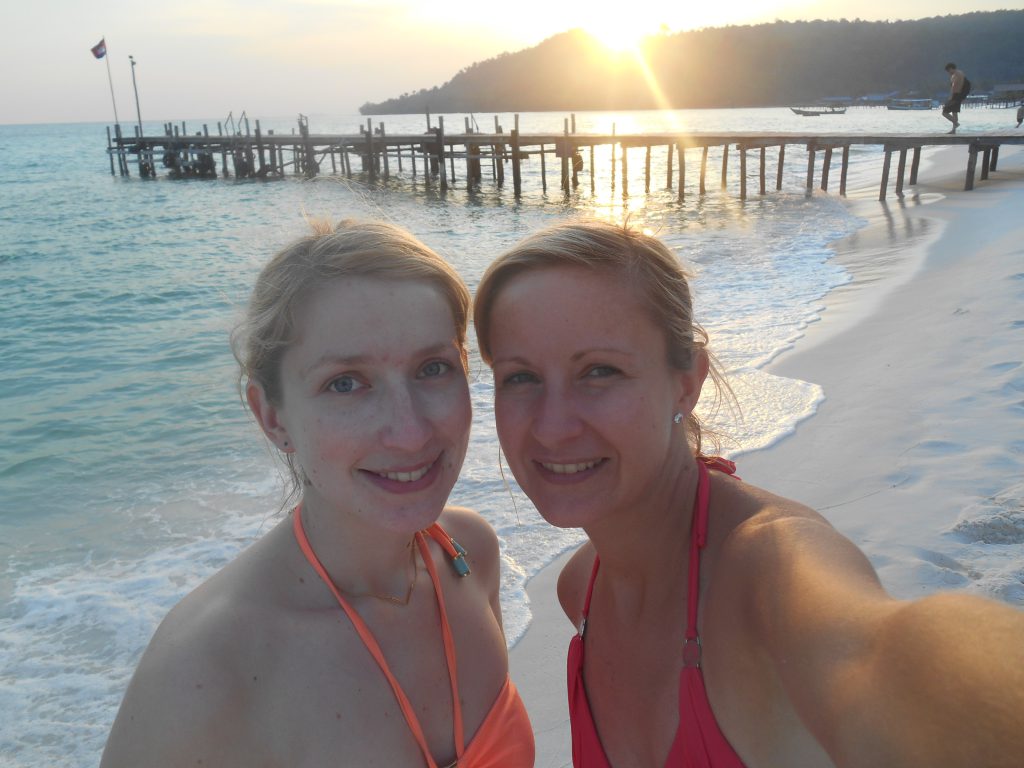 We got the minibus to Sihanoukville the next morning, although nearly missed it as reception didn't mention the fact that we should be waiting outside half an hour early. When we explained this to them (in a very polite way) they looked like they'd been told off and we felt awful! The Cambodians are some of the loveliest, most humble and sweet people I've ever come across – every person we've encountered has done their utmost to ensure our enjoyment and happiness. We were in Sihanoukville by lunchtime so checked into our hotel before wandering down the Main Street for some lunch.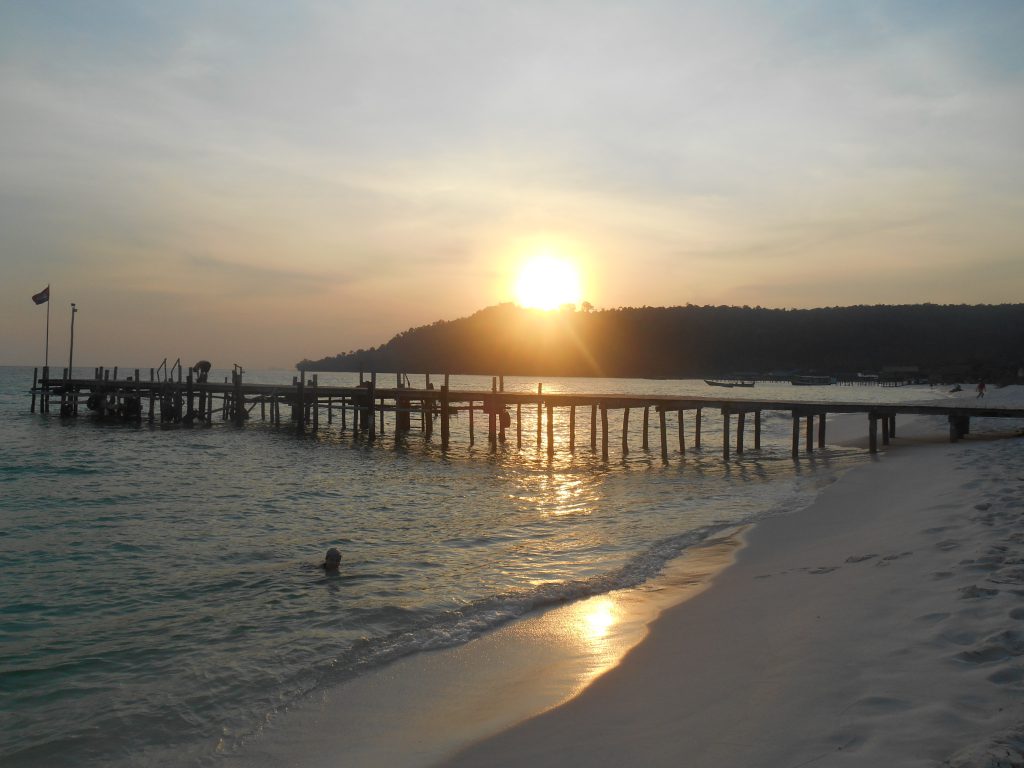 Sihanoukville has a very hippy, traveller vibe. There seem to be two types of traveller here – the 'serious' travellers (dreadlocks or a man bun (just wrong), harem pants and ethnic prints) and the ravers. Within 5 minutes we'd been invited to 3 different raves at 'secret' locations by people fitting one of the two descriptions (the latter being off their faces feeling the love). We chilled out on Serendipity beach then went for 'creative Cambodian' food for dinner. Our hotel is down a really bumpy unlit track and after thinking 'I must bring my head torch' I forgot so it was an interesting walk back! Dogs hiding in the shadows kept making us jump, scooters would suddenly appear and we kept thinking there might be snakes….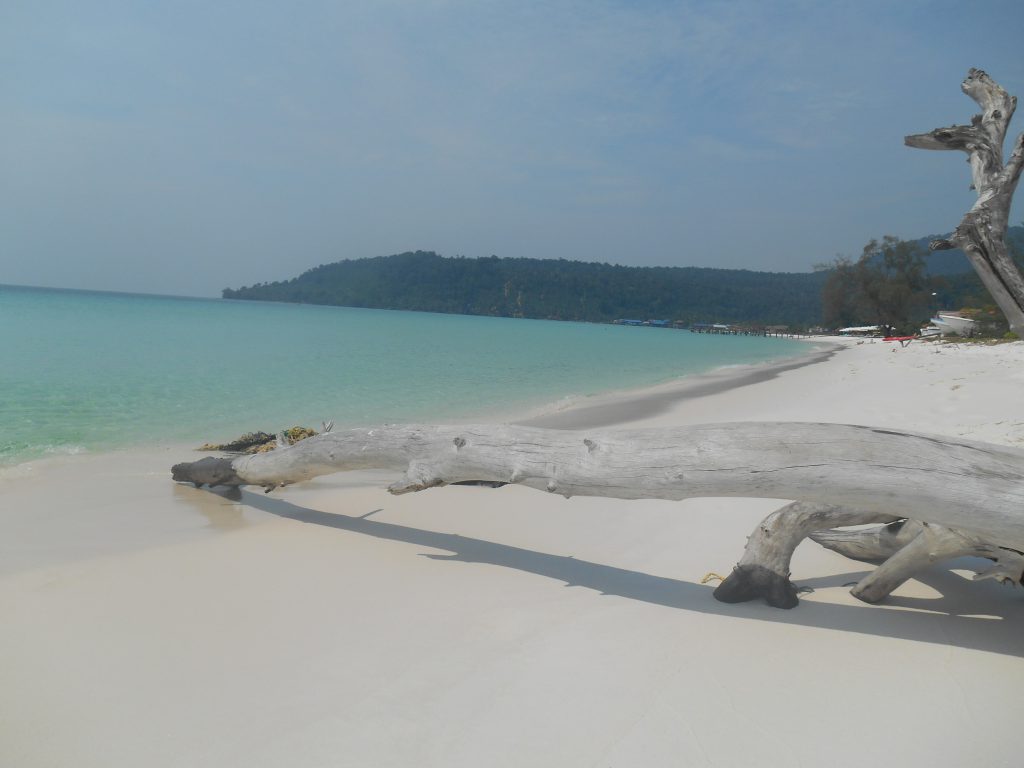 The next morning we lazed by the pool thinking we had loads of time then it dawned on us that we'd booked the wrong speedboat to Koh Rong island and in fact needed to get the one directly to the resort on the other side of the island (or else we'd have a 3-4 hour walk!). We rushed to get ready and very kindly the man on reception had booked us a car/tuk-tuk hybrid which would prove to be quite a bit faster. We'd taken our washing to a woman down the road to pick up an hour later so when we got there it was still on the line…I was rushing trying to help her unpeg it all as quick as possible – luckily we made it to Port 65 just in time.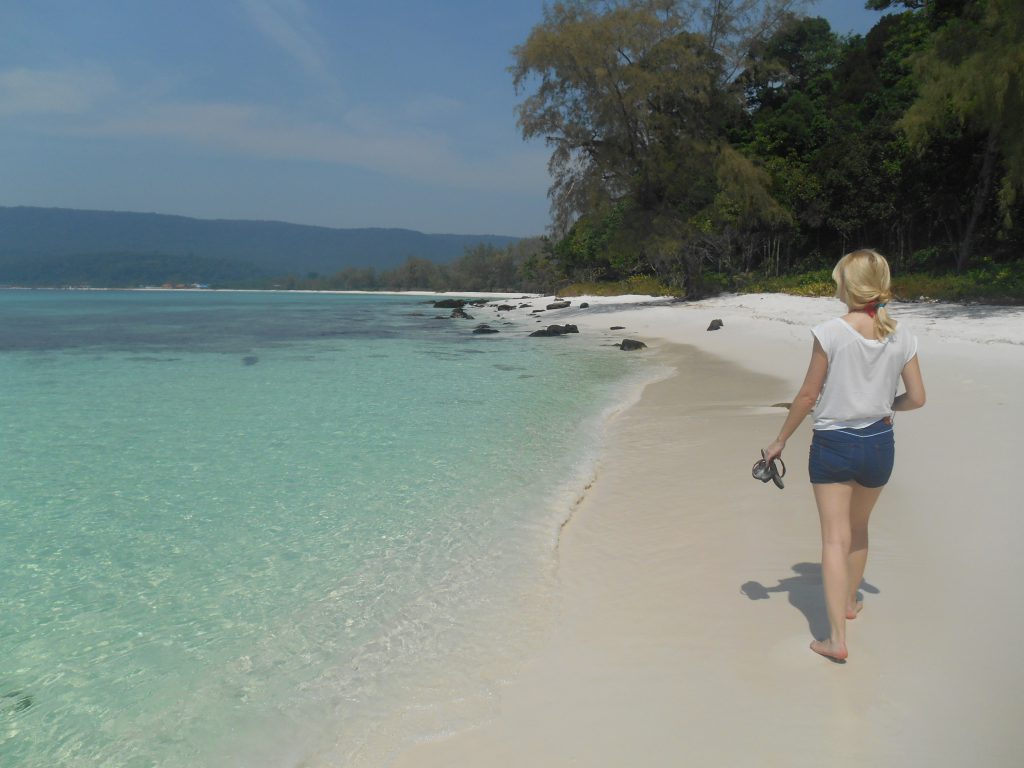 The speedboat took around 50 minutes…and wow, Sok San beach is absolute paradise. I don't think I've ever seen anywhere quite so perfectly beautiful and unspoilt. The turquoise sea was crystal clear, the beach goes on for miles and consists of white sand that squeaks between your toes and the interior is a mixture of dense jungle and peaceful mangroves ripe for exploring. Our resort is where they filmed the American TV show, Survivor – it's owned by 2 French guys and has only been open to guests for about 5 months. Which was great for us as I don't think many people have discovered it yet. We booked it last minute too so got it for a ridiculously cheap price. We sunbathed, swam in the sea, watched the sun set and had dinner on the beach with a bottle of wine. I'm so glad we've discovered this place before it gets too commercialised…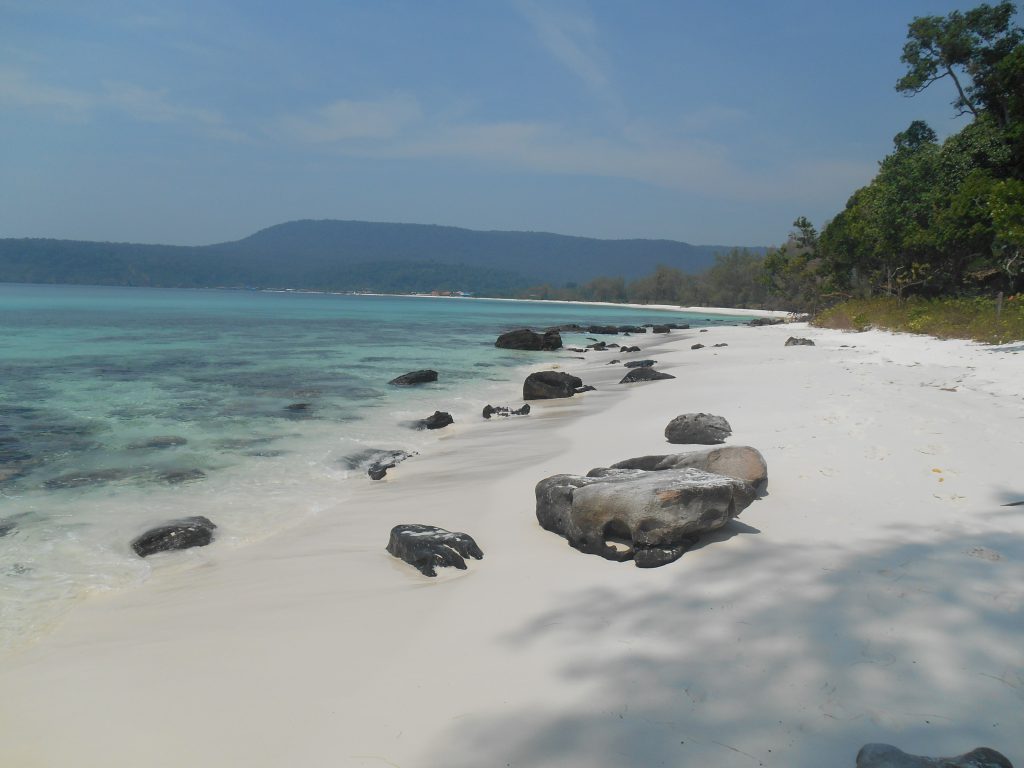 Did you enjoy this post? Pin It! 🙂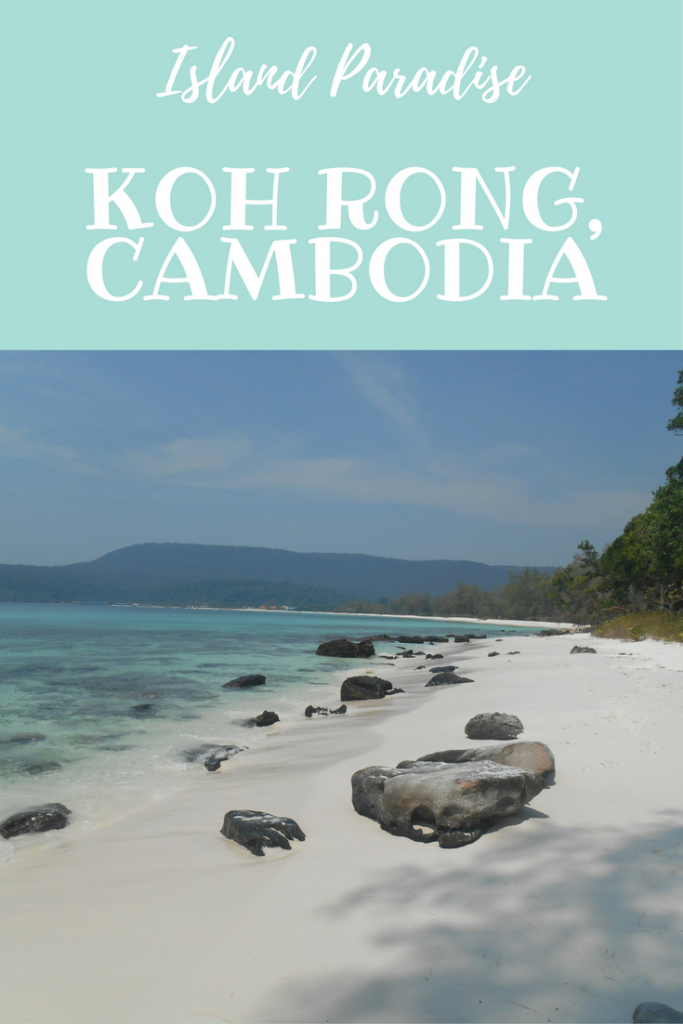 SaveSave
Enjoy this article? Please share 🙂