We've spent the last few days heading further south down the north island. Our bus driver for the last few days has been Scotty (or Nancy) – he's been driving for 15 years and has driven round the islands something like 130 times! He's very knowledgable and tells us loads of interesting facts 🙂 
Mochaccinos on Hot Water Beach
Our first stop was Hot Water Beach which was pretty cool – you dig a hole for yourself on the beach and the water is so warm that you can sit in there – you have to be careful to dig it where the cold sea water meets the hot underground Spring otherwise you'll burn your feet! Later on we went sea kayaking with the Cathedral Cove Kayaking company as well which was brilliant. Jess and I shared a kayak – we were a pretty good team 😉 The guys that run the kayak lodge are so laid back and just love being on the sea most of the day, I can definitely think of worse jobs. Cathedral Cove was pretty impressive, it's a huge arch in the rock with a beautiful beach next to it. The guys even made us mochaccinos on the beach!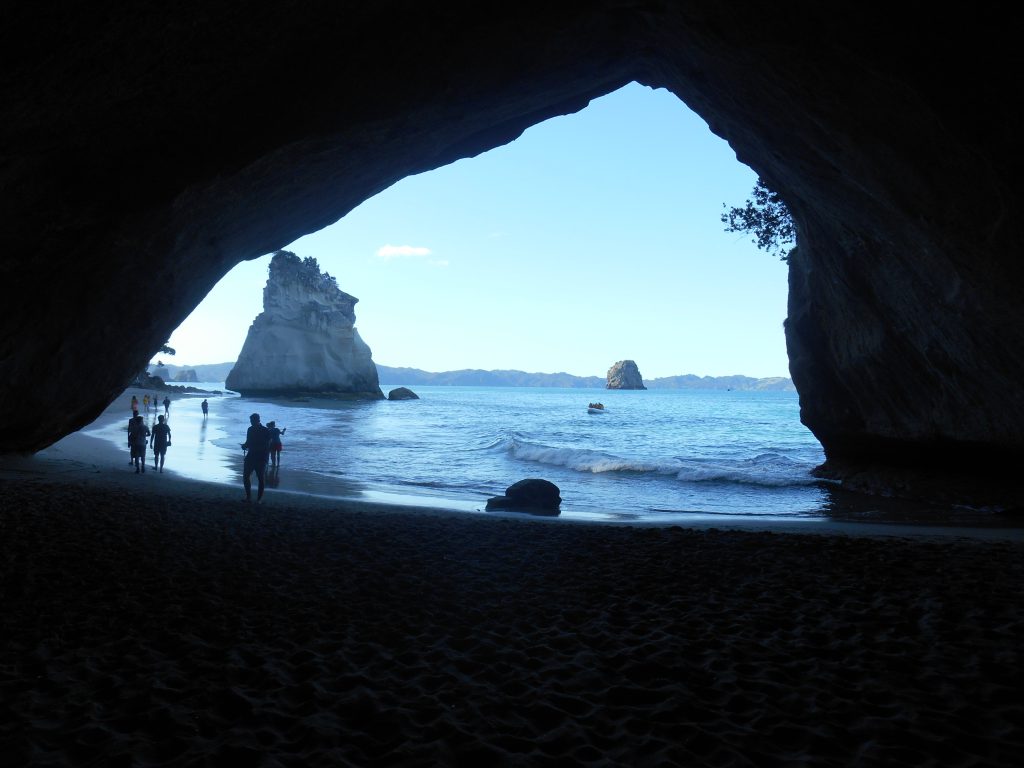 We were kayaking for a couple of hours but amazingly I didn't ache afterwards – the sea was fairly calm which probably helped. We were definitely ready for fish and chips when we got back (or fssssh and chips pronounced the kiwi way). There was a little shack on the accommodation site. The fish is so fresh here – it's snapper a lot of the time as well which is one of my favourites. We're staying at the Hot Water Beach Top 10 Holiday Park which I think is the best accommodation I've stayed in so far – no more expensive than a hostel but was like a holiday lodge and felt quite luxurious.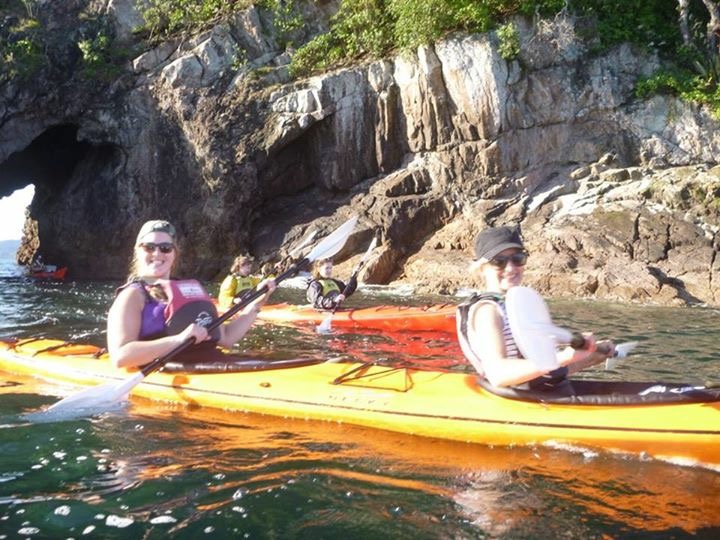 Magical Glow Worms in Waitomo Caves
We set off early the next morning to the Waitomo Caves and yet more lovely accommodation. We had a bit of chill time so we had a coffee on the terrace – then went off for our black water rafting with the Legendary Black Water Rafting Company! I'd forgotten how awful it is putting on a wet wetsuit….. our trip was called Labyrinth and was a 3-hour trip floating along the river through the caves on an inner tube, jumping off waterfalls backwards and seeing thousands of glow worms which were incredible!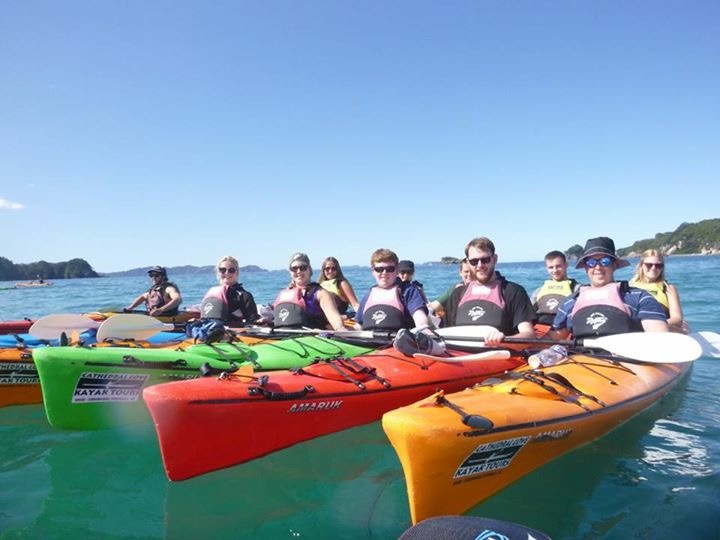 Drifting along the water underground in complete darkness with the only sound being the dripping of stalactites seeing all those glow worms above your head felt very peaceful. The last 15 minutes involved trying to find your way out the cave in complete darkness which was a little scary – but the glow worms helped light the way 🙂 it was so cold when we came out – the tomato soup and bagels were very welcome!
Honorary Members of the Boys Night
We had a quick shower when we got back and then headed to the only pub in the village (which luckily was only 2 minutes walk from our accommodation) and met a really cool group of guys. They were all from Auckland and were part of a wine club – they have a boys weekend 3 or 4 times a year and all their wives do the same! They were all aged between 50 and 70 but were all on the tequila slammers and really good fun!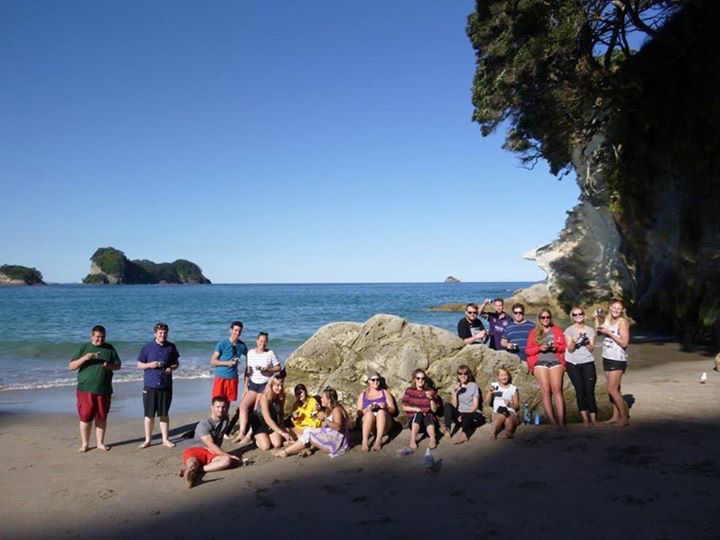 One of them looked exactly like John Key, the NZ prime minister – apparently he gets mistaken for him all the time. Not knowing what the prime minister looks like (or even his name!) it didn't mean much but seeing a photo the resemblance was uncanny.
I spent most of the time chatting to Patrick, a retired 69 year-old who spent his working life travelling the world as a purchasing manager but still thinks New Zealand is the most beautiful country of them all. It was interesting hearing his views – it seems like New Zealand has a lot of the same issues as the UK, perhaps on a smaller scale. Unlike the younger guys we met the other night he very much wants to keep the current flag and definitely doesn't want the country to become a republic (unlike a lot of Australians apparently).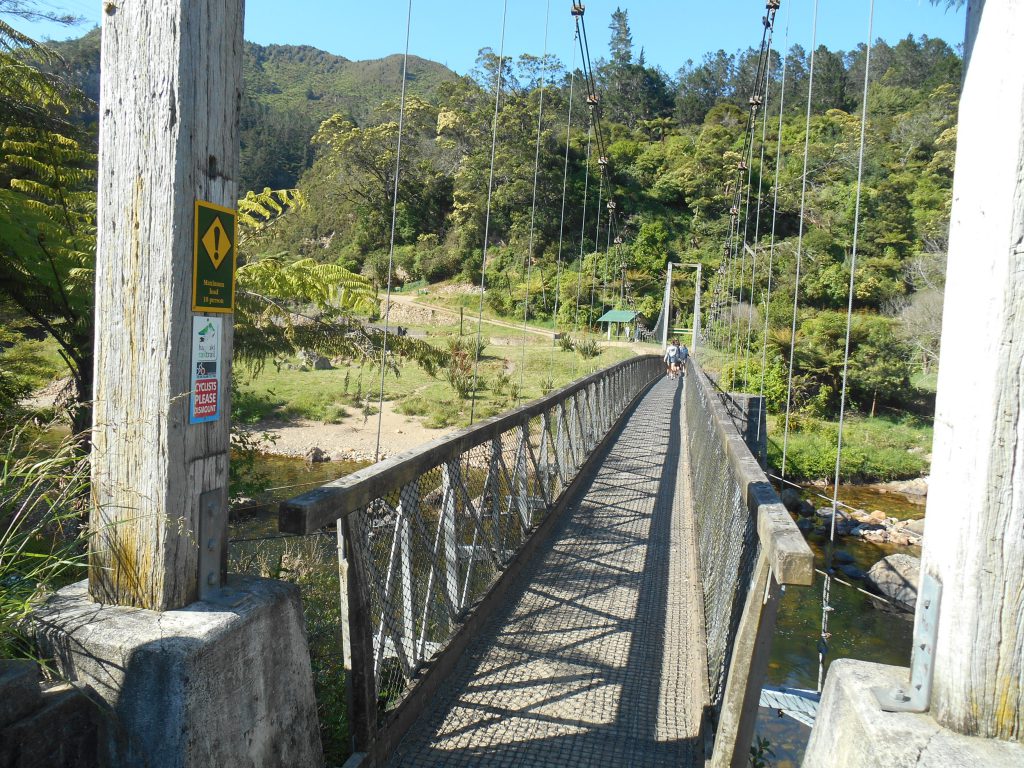 He was born just after the war so grew up hearing his parents and grandparents talk about how the country was very close to being taken over by the Japanese and what a different place it would be. Both his daughter and son live in London which he said he finds hard as he'd love to be closer to them now he has grandchildren but at the same time everybody recognises opportunities in New Zealand are limited. I think his fear is that they will never come back….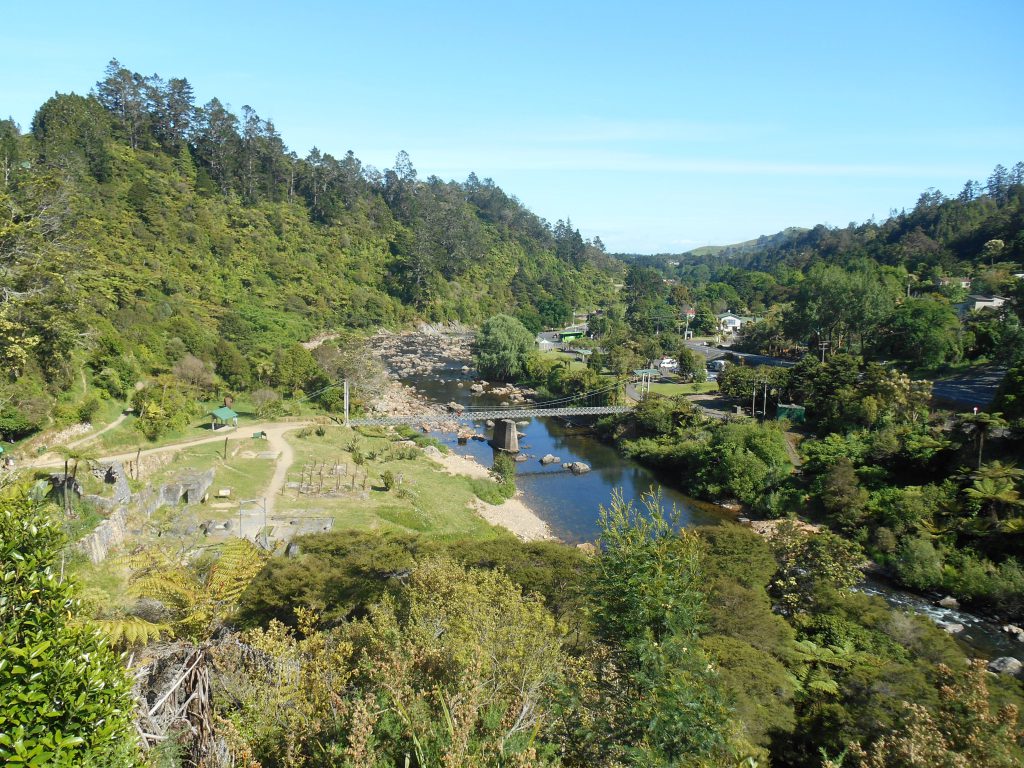 One thing that hadn't even occurred to me was that I would have hay fever here – I didn't even think of it but of course it's late spring here and everything is in full bloom. I always thought my hayfever was 'european' but obviously not!
Enjoy this article? Please share 🙂