There are so many reasons to visit Bath, one of them being the gorgeous Georgian buildings with their honey-coloured stone, giving the city such a feeling of grandeur yet also a warm, comforting vibe. Maybe I feel this more because I am English but I think tourists from outside the UK may well agree. Bath is the only city in the UK to be granted UNESCO World Heritage Site status. Legend has it that King Bladud founded the town after taking a bath in the muddy swamps and being cured of leprosy (quite what made him want to jump in the swamps, who knows).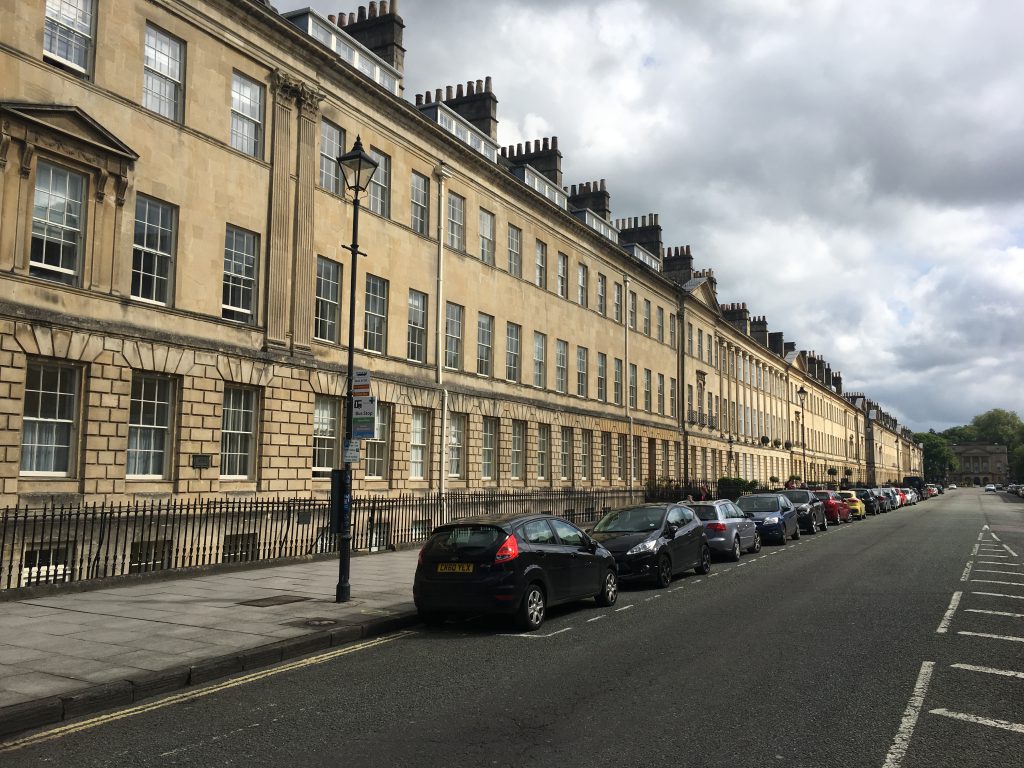 Bath prospered throughout the middle ages but it wasn't until the 18th century that it really began to thrive. Aristocrats came in droves to try to rid themselves of various ailments in the spa water (doesn't sound particularly hygienic really does it?!), as well as to gossip, gamble and generally be seen. The popularity of this pastime really led to the creation of the city as we know it today and the Roman Baths are still one of the most visited attractions.
More Reasons to Visit Bath….
I had not visited the city since I was a teenager and was very much looking forward to seeing it again (and also meeting up with my friend Jess who I hadn't seen for 18 months). As the train left Reading and got nearer to Bath, the carriage got more and more raucous – it's a very popular weekend destination and especially at this time of year with the feverish anticipation of the summer days ahead. A particularly raucous gang (in the loveliest way) got on at Swindon and it wasn't long before I was nearly hit in the eye by a cork and lightly showered in prosecco which added to the excitement of my arrival. They very kindly offered me a glass but I politely declined thinking they should have it as they were a group of 5 (before I noticed the 3 other bottles under the seat). I should have said yes. Ah well.
Walking to our hostel took us past the beautiful Bath Abbey with its huge stained-glass windows and we found ourselves wheeling our suitcases alongside barriers lined by people with expectant faces. We asked one of the stewards what was happening and he informed us (in his lovely lilting west-country accent) that it was the tour series (cycling) coming through Bath for the first time. We didn't see any bikes until a lot later though – I admire their dedication!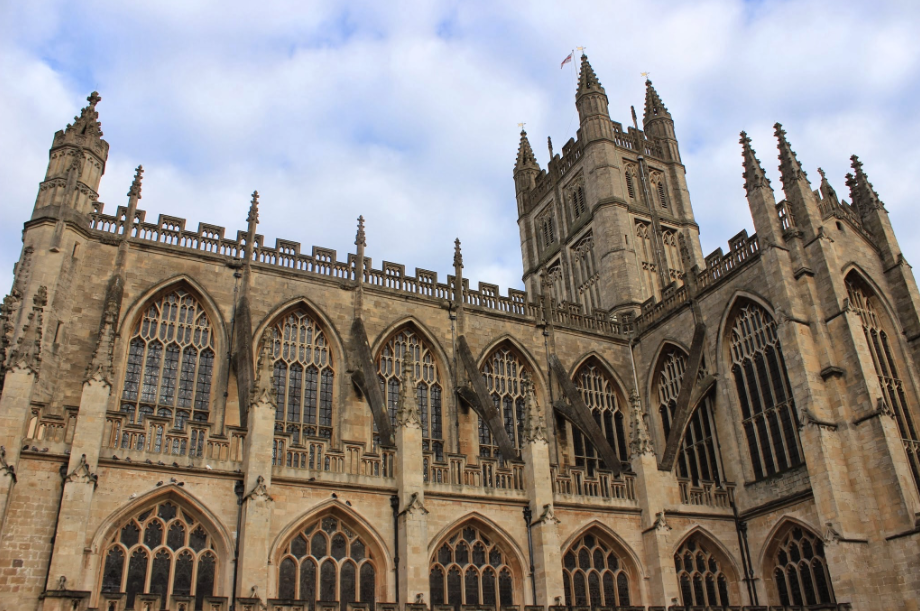 When looking at places to stay, we found that the centre of Bath is pretty expensive (unsurprisingly). There were some lovely Air BnB places to stay but they were either fully booked or a little too far out – so we decided to stay in a hostel (I know) as we wanted to be central. There are a few in the city centre – we chose the YMCA as we could get a twin room, the location was fabulous and for £30 each we thought why not! The building is around 130 years old and set back in a courtyard between two of the shopping streets. All sorts of people seemed to be staying there – older couples, young groups of lads, foreign students – and the guy with the hippie vibe on reception was hilarious, singing the birdy song and telling us how to get to our room with such enthusiasm we might have been staying on the moon. It was basic and the walls were paper thin, but comfortable and clean and it was perfect for what we needed. Seeing as Jess and I had met in New Zealand where we'd been staying in hostels, it brought back a feeling of nostalgia 😉
Some Angry Victorians and a Gravity-Defying Pint
The Bath festival was on whilst we were there which probably added to the bustly, busy, vibrant feeling on the streets. There were art installations (the umbrellas in my photo I particularly loved), live music in various places (we sat on deckchairs listening to a crazy circus-folk band) and at one point, a group of angry-looking victorians marching silently through the streets. Not sure where they were headed but they were pretty scary.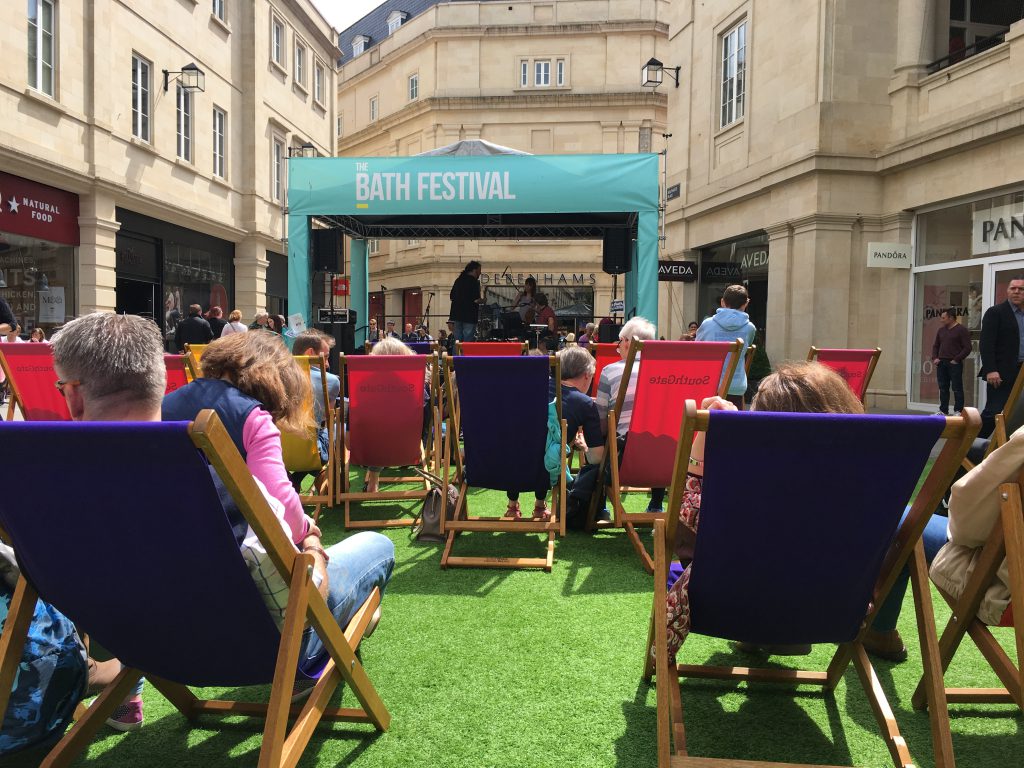 The evenings were just as vibrant and, particularly because of the time of year, there were lots of hen and stag dos (and slightly worryingly, a 'mum-to-be' do. Eh?) The hen dos ranged from groups of girls dressed in fancy dress of various themes (flowery headbands were the favourite) who looked like they were having a whale of a time – to groups who looked like they were all scared of each other, scared of what they were wearing, didn't know what to do with a cocktail and were wishing they were at home with a mug of cocoa. The stag dos are, of course, never quite as obvious (except for the ones who go all out and do the dressing up thing) – but one group we did encounter consisted of a guy whose pint seemed to defy gravity and said "You alright then, yeah?" every minute or so – and his 3 friends who were (understandably) very disappointed that the stag had already left to get home in time for his curfew of 11pm. Haha.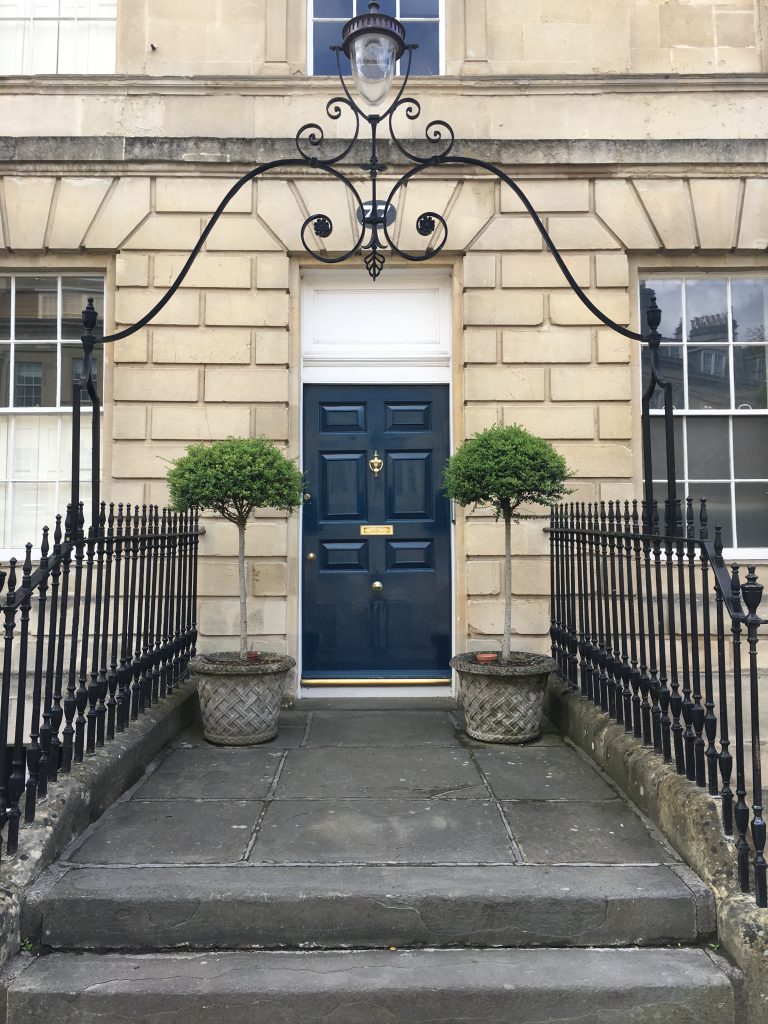 Dancing with Inspector Gadget and the Charms of Pulteney Bridge
We found a lovely Thai restaurant called Charm Thai for dinner (such speedy service and extremely tasty and reasonably priced) and then headed to a bar called Sub 13, a cellar bar with a lovely courtyard (with heaters :)) that does very good cocktails. We ended up in a club called Zero Zero for Cavalli Saturday, which we'd been assured by a guy on the street was the best club in Bath (and later by people actually in the club). When we saw a tall, well-dressed guy with huge hair handing over a wedge of £50 notes at the desk we thought it must be alright so headed inside. It was debatable as to whether it really did live up to the hype as the music was a little dodgy, but it was a fun night and great for people watching which brings me to the reference in the heading above. There was a guy in the club wearing a belted, 3-4-length beige mac, dancing with his hands in pockets and grinning continuously – looking very much like Inspector Gadget. Our first thought was he must be on something, but we later discovered he'd paid £4k for those pearly whites. I guess I wouldn't stop smiling either if my teeth had cost that much.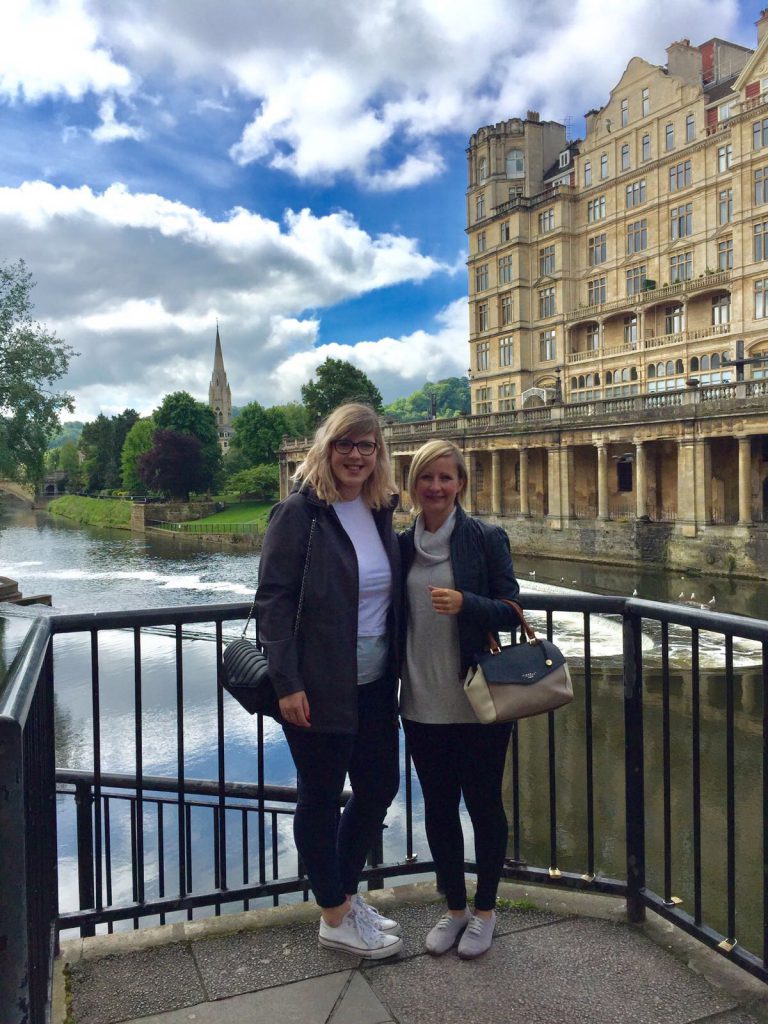 It's lovely to walk along Pulteney Bridge across the Avon – it was completed in 1774 and, similar to the Ponte Vecchio in Florence, is one of only a handful of historic bridges in the world that was built with shops spanning the entire length of both sides. It's best viewed from down by the river on the south side – there is a set of narrow steps taking you through the bridge down to river level. As well as the view, the walk by the riverside is lovely in its own right, with cafes, restaurants and the park across on the other side. We found a lovely little place for brunch called Rosario's, tucked away down a narrow alley and full of delicious food options. The coffee was excellent too and when we ordered banana smoothies, we got a bonus one each as they'd filled the blender when making it and didn't want to waste it. They told us it would be good for the hangovers. Very true.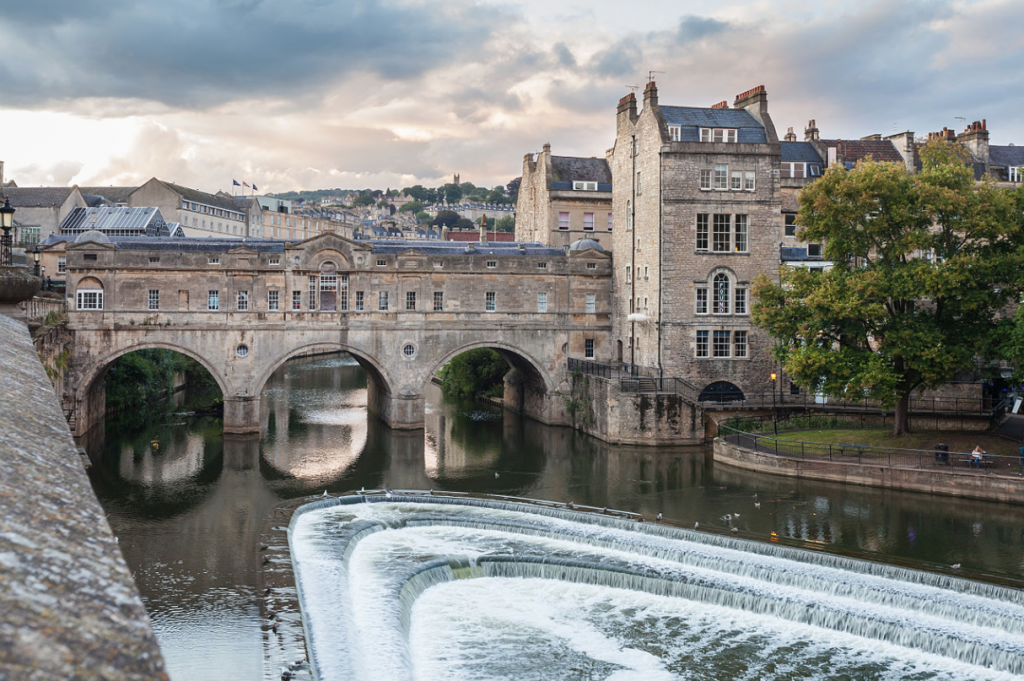 Enjoy this article? Please share 🙂