It was quite a short drive to Franz Josef from Lake Mahinapua. As ever with the weather, we left in the cold and then it was hot and muggy by the time we got out for a walk about 45 minutes later. We stopped in a gold mining town (the name escapes me) where there is so much gold that the mine is expected to stay open for another 100 years. We went for a walk through the forest and it was really muggy! It felt very tropical and again, very diverse species of trees. We arrived in Franz Josef which is a very small town mainly consisting of heli-pads and hotels. We stayed at the Rainforest Retreat which was really lovely – we even had a kettle in our room! Luxury, haha.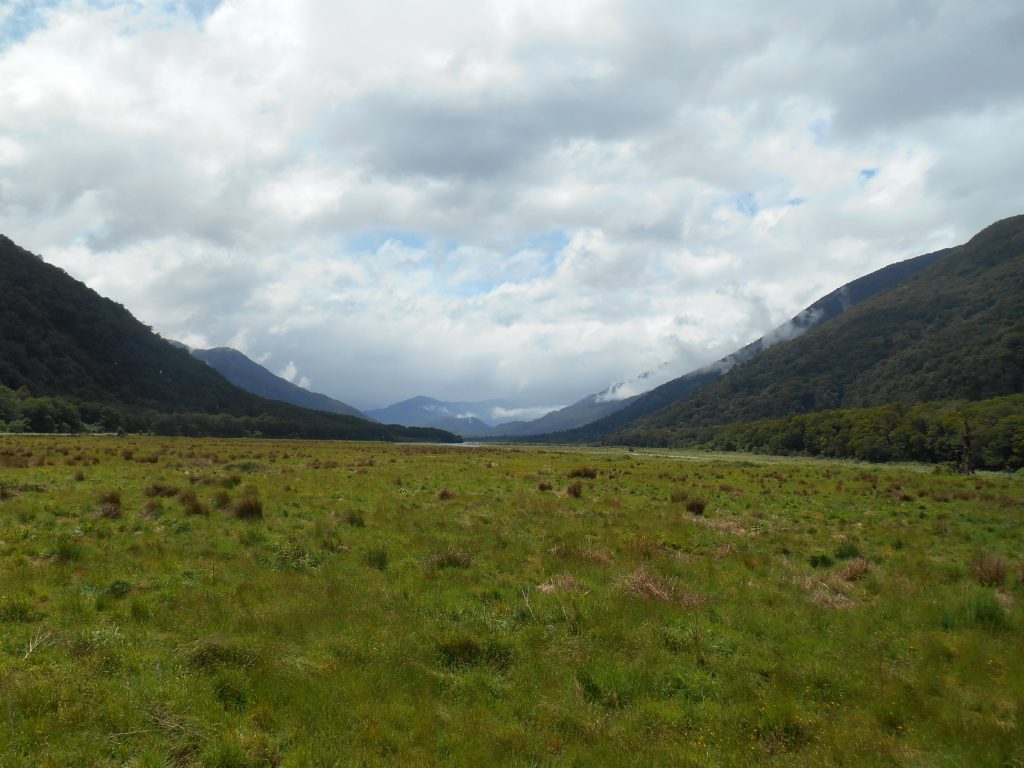 We caught up on a load of washing and had a walk around town. We went in four different adventure agencies but due to the bad weather forecast and the aftermath of the helicopter crash (we were there only 5 days later) none of them were planning on doing any helicopter trips until at least Sunday which would be too late for us. It was such a shame as the glacier looks incredible and is one of the top things to do in New Zealand. I'll just have to come back….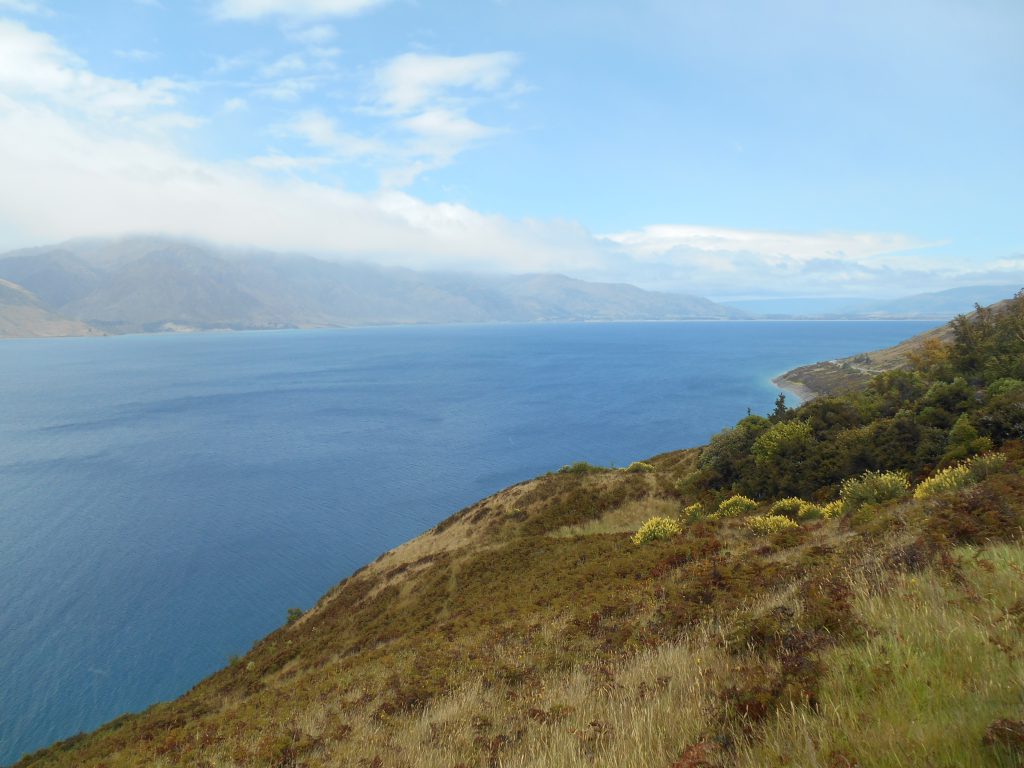 Sure enough, the day after was pouring with rain – it was so heavy it actually woke me up at 4.15am. So we had a lie-in which was blissful – we've had so many early starts with either catching the bus or going on day trips and activities. We watched Titanic in the lounge whilst eating breakfast – I don't think I'd actually seen it since it came out in the cinema and I ended up crying into my porridge! I'm such a romantic. Seeing as we couldn't do the helicopter ride and the weather was so bad we went to the hot pools and relaxed and took lots of silly underwater photos with Jamie and Nick's GoPro. Jamie and Nick aced the simultaneous sinking, not breathing out too hard AND smiling. Jess and I had slightly more trouble and took about 10 attempts to get it right!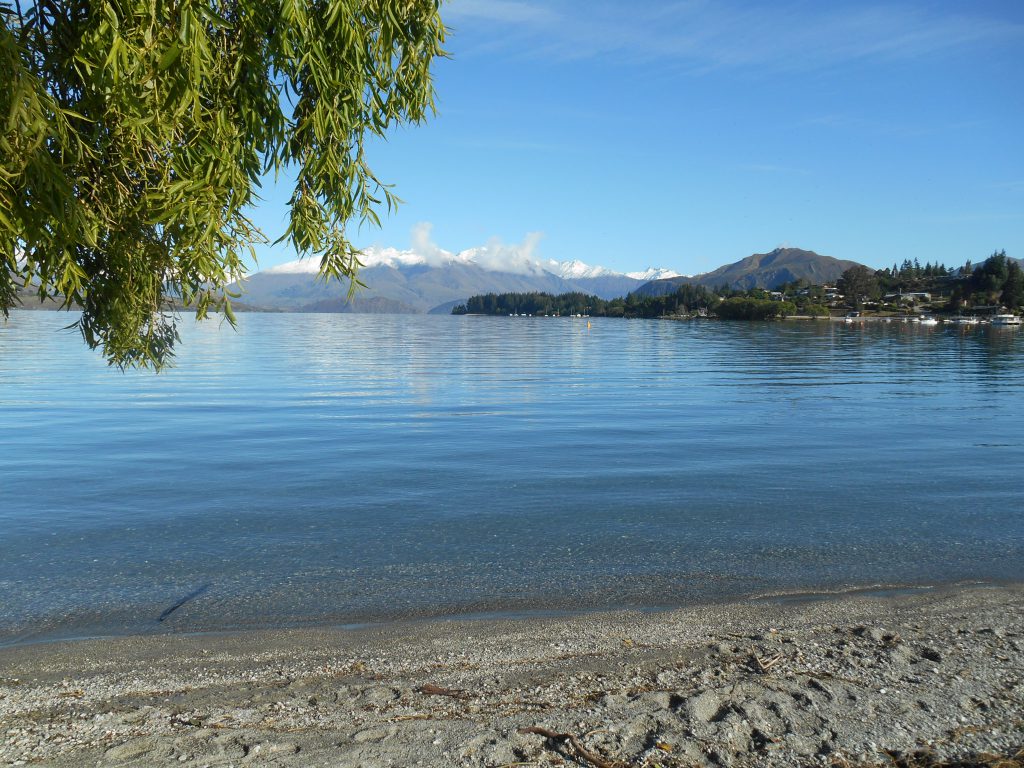 We decided to cook pasta tonight (the kitchen is really good at this hostel, it's huge) and just as I was searching all over for a grater Eleanor and Wilma came in the kitchen! We knew they were coming but I still exclaimed at their presence and soon forgot my irritation at the lack of grater. It was so good to be reunited! They now have their 'Spaceship' camper – it's pretty cool, very neat. They're staying 5 minutes walk from us at the adjoining campsite. As we were having dinner a procession of people dressed in fluorescent clothing proceeded to walk into the bar, aptly named Monsoon. We thought for a second we hadn't got the memo but it turns out 2 Stray buses arrived who were doing a themed night.
Two more kiwi buses had also arrived so the bar was packed. Glasses of wine were $4 (£1.80) all night so needless to say it was a fun night….lots of dancing and people doing horizontal bungees down the dancefloor to try and get a drink to their mate – very funny. We got to bed at 3.30 and had to get up at 6.30 to get the bus to Wanaka – we all felt soooo rough!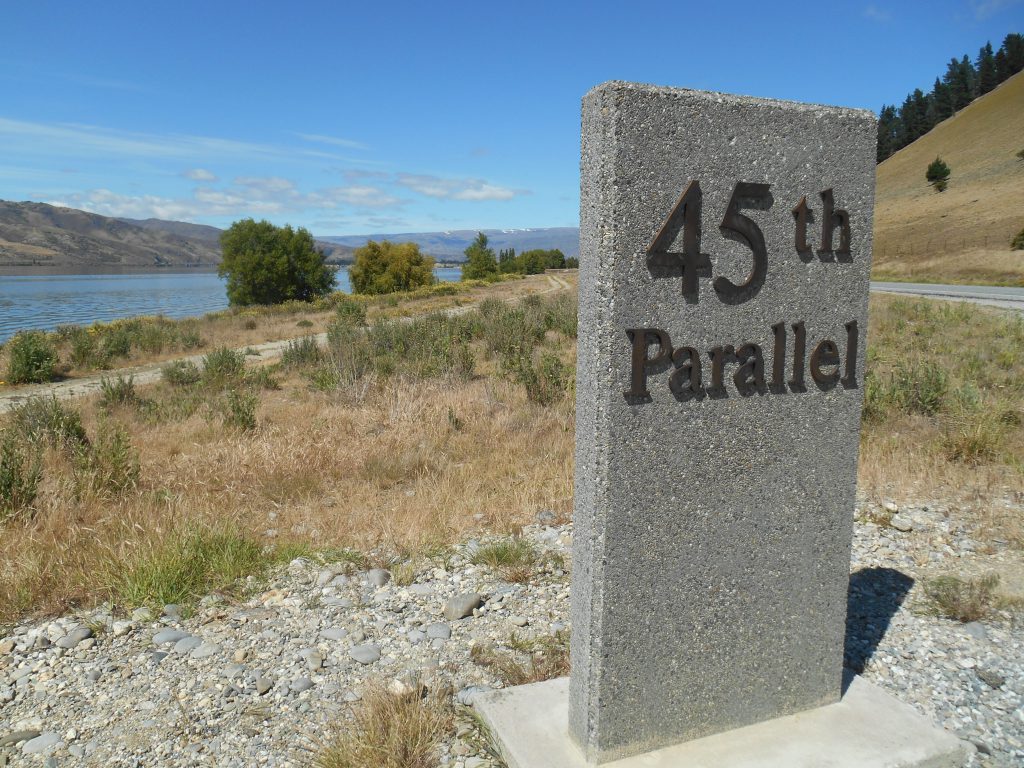 Two things sorted the hangover right out though – a walk at Knight's Bay which was nice and cool and breezy with beautiful views over the coast – and a whitebait patty from a little family-run shack called Curly's. It was absolutely delicious, the whitebait tasted so fresh and apparently the guy who runs it was amazed at how many people wanted one as often people turn their noses up at the mix (it's very jelly-ish and all the eyes could put you off). The whitebait season only lasts 10 weeks from early September so we were there at a good time 🙂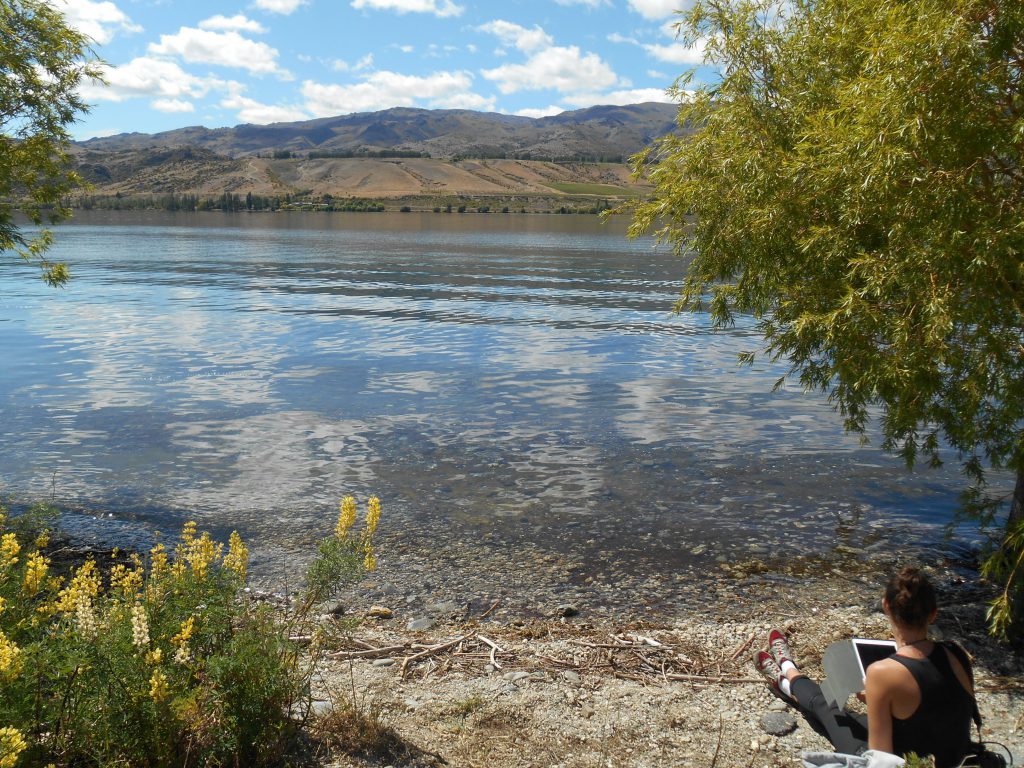 We went to Thunder Creek Falls which was pretty impressive and then arrived at Wanaka. We were all so tired we had a 2-hour nap then walked down the lakefront which was beautiful. It's a really chilled out little town and is apparently getting a lot of investment currently to make it into more of a destination town. We had a pizza overlooking the lake and then chilled on the beanbags in reception. The next morning we walked down the lake as the sky was clear and it was so serene. We went to Puzzle World the next morning which was fun – lots of weird rooms to mess with your mind. The drive to Queenstown was pretty spectacular – really vivid colours again and so unspoilt.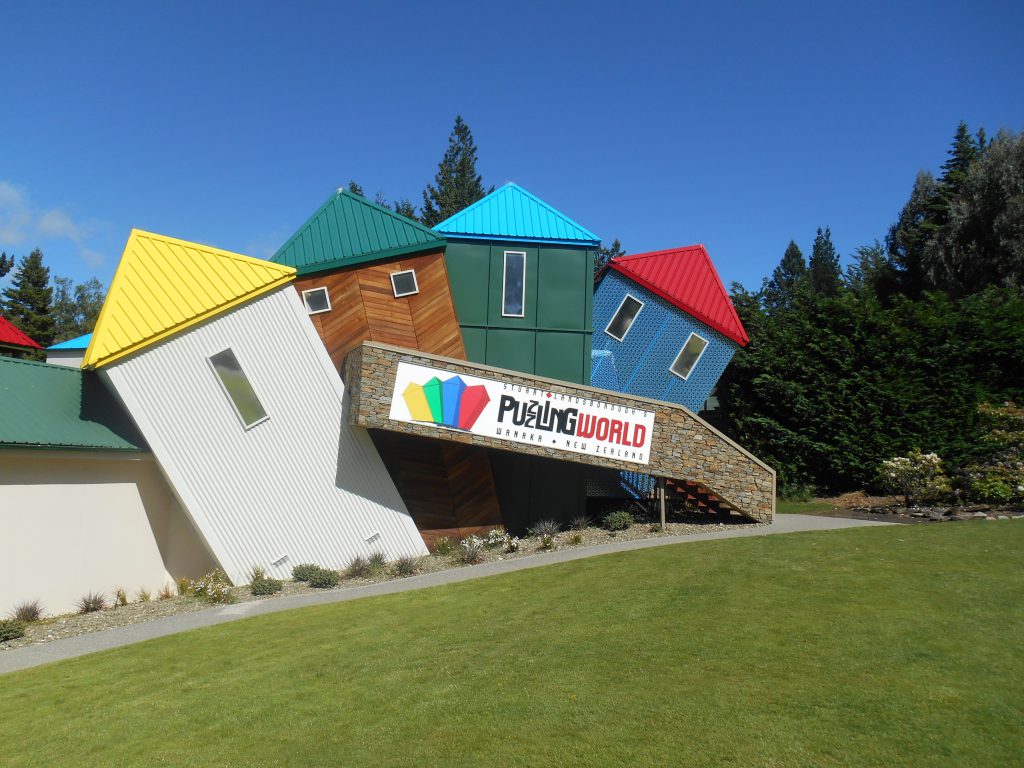 We stopped at a number of beautiful spots along the way, one of which was the 45th parallel which is on exactly the other side of the world to France. Funny to think I am as far away from home as you can get yet feel so at home being here. The world isn't so large really 🙂 Our last stop before Queenstown was Mrs Jones's fruit stall and the fruit was absolutely delicious. The kiwis here taste much nicer than the ones at home and everything is so fresh.

As soon as we arrived in Queenstown I loved it – what a setting! I knew I'd want longer so extended my stay by 3 nights and changed my flight out 🙂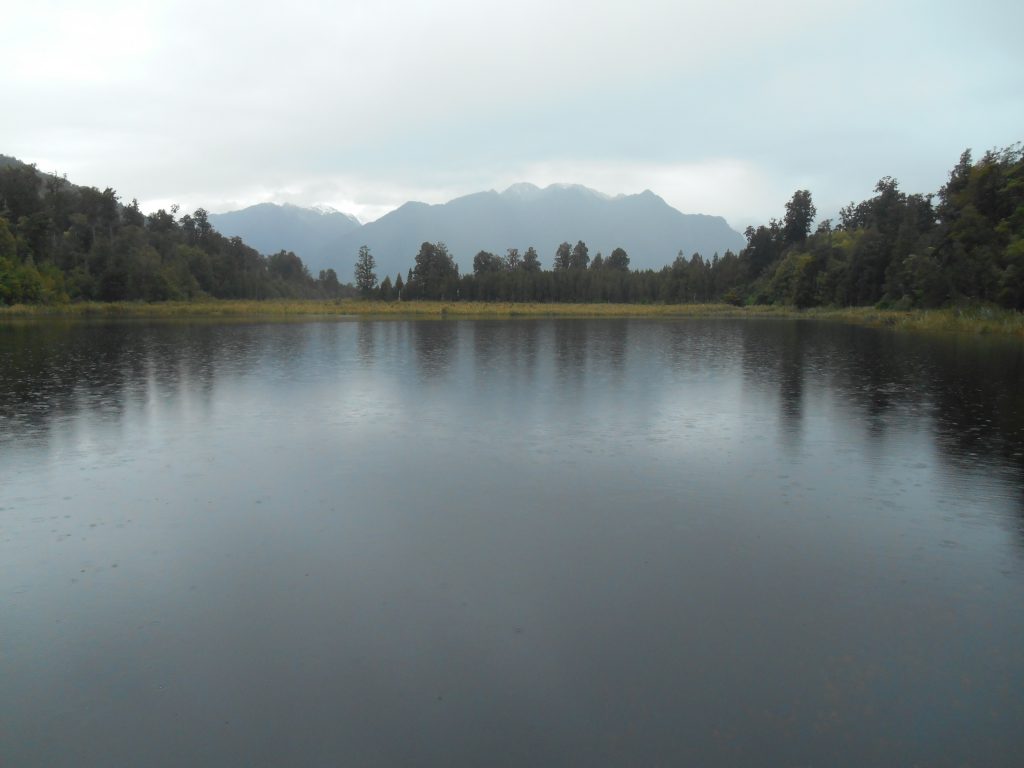 Did you enjoy this post? Pin It 🙂

SaveSave
Enjoy this article? Please share 🙂