If you are interested in my trip, I travelled with G Adventures for 2 weeks on their End of the Earth tour which you can read more about here.
NB. This page has affiliate links. If you choose to purchase any of the products I have recommended or make a booking through my website, I may receive a small commission. This doesn't affect the price you pay and helps keep my site running. For more information please see my affiliate disclosure 🙂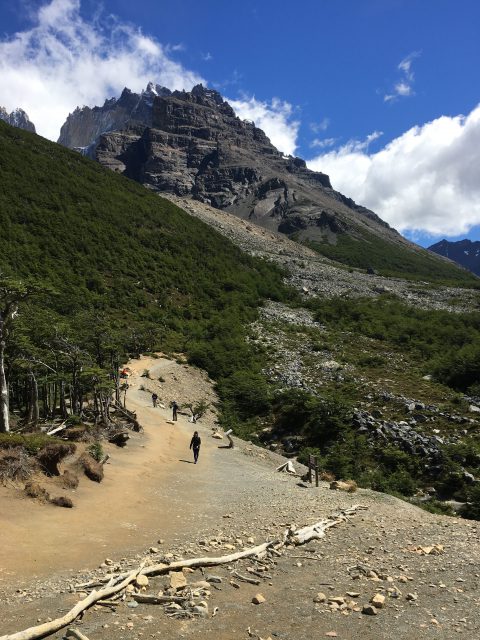 There was strong wind and rain through the night – being right on the Pacific I guess it wasn't surprising. I was very happy to find scrambled eggs for breakfast AND yoghurt! Up until now, breakfasts have seemed to consist of entirely carbs. Toast, cereal and loads and loads of cake. Not much of anything fresh! Perhaps it's just the Argentinians who like their cake for breakfast.
We drove to Torres del Paine national park which is a few hours away. Camping in Torres del Paine was an incredible experience, especially as only 250,000 visitors are allowed to the park each year and you have to have a reservation or you're not allowed in. Peak season gets booked up 2-3 months in advance so it felt like a privilege to be there 🙂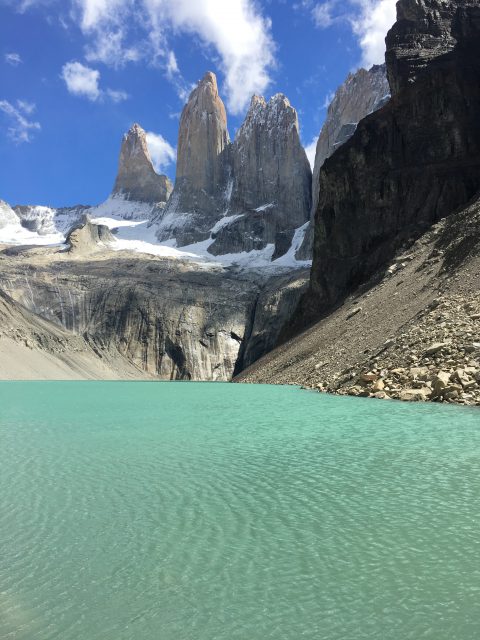 It's absolutely beautiful – on the way we saw rheas, guanacos (or Patagonian camels which are actually very similar to llamas) and condors….and also dandelions (they were introduced, I did think it didn't feel natural seeing them somehow!) The sheep here seem to look different from back home too – they are more muscly, seem more confident and somehow seem to walk with a swagger….
Yet again, we were extremely lucky with the weather. There were a few drops of rain when we started our 14 mile walk and then it was dry and sunny for the rest of the day (although extremely windy, I still needed my hat and gloves). The views at the top were absolutely gorgeous of the three peaks (or towers). Apparently the peaks are entirely free from cloud only 10% of the time – our guide said it was the first day of the entire season that it had been so good!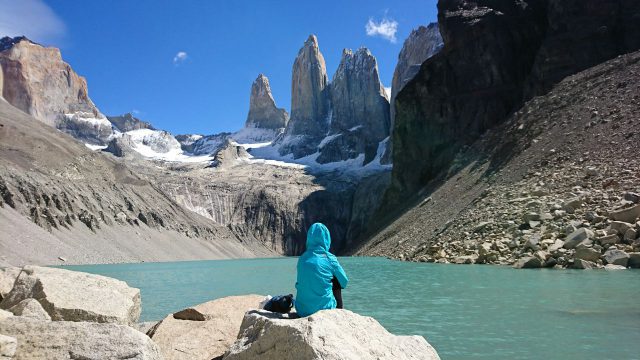 That night we had a campsite just for us which was in a beautiful location. We arrived and there was this miraculous spread of sorts of little tapas dishes followed by hake for main course. All we could see were random arms coming out the hatch putting all sorts of dishes down…..the chefs finally revealed themselves at the end of the meal! We indulged in wine and pisco sours (which I think may be my new favourite drink). They are Chilean (according to Rodrigo) but Peru fights for their claim! The campsite had this big pod with lovely sheepskin rugs and bean bags where we did a bit of impromptu yoga later. Then it was off into our bright orange tent trying not to be nervous about pumas….apparently they are seen fairly regularly in the area – yikes!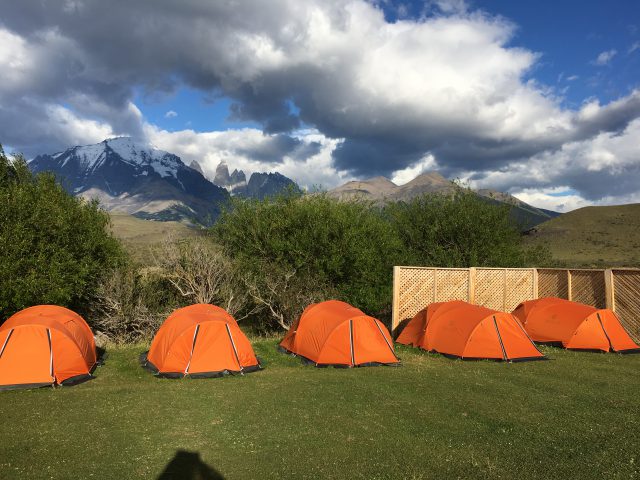 Morning came and there hadn't been any puma sightings. We had eggs for breakfast again and then made our own packed lunches. We got the boat over to a different part of the park and did a slightly shorter walk (around 10 miles) to the Italiano camp and a different lookout. It was a lot flatter today and not quite so dramatic but there were some gorgeous views of the lake. We walked past a whole load of dead trees – apparently an Aussie guy had started a fire from an illegal campfire back in 2011 that took weeks to contain. He agreed to lay a $10k fine and help with reforestation efforts. It's such a shame. We were all pretty tired by the lookout so decided to go back down. It was really windy which made it really tiring, we felt weatherbeaten by the time we got back to camp! There was a very friendly hare in the campsite.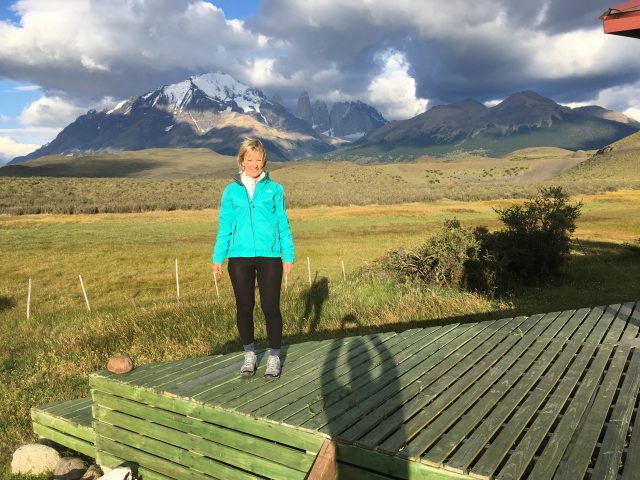 I slept so well (the sleeping bags are so warm!) and woke up to gorgeous sunshine. It wasn't to last though, it rained most of the morning but luckily we had only planned to do a 4-hour hike today up to Grey Glacier. We got pretty wet but it was still a great view of the glaciar at the top, if slightly dull and cloudy 🙂 We ate lunch back at camp and then waited for the boat and bus back to Puerto Natales…
If you are interested in my trip, I travelled with G Adventures for 2 weeks on their End of the Earth tour which you can read more about here.
Did you enjoy this post? Pin It 🙂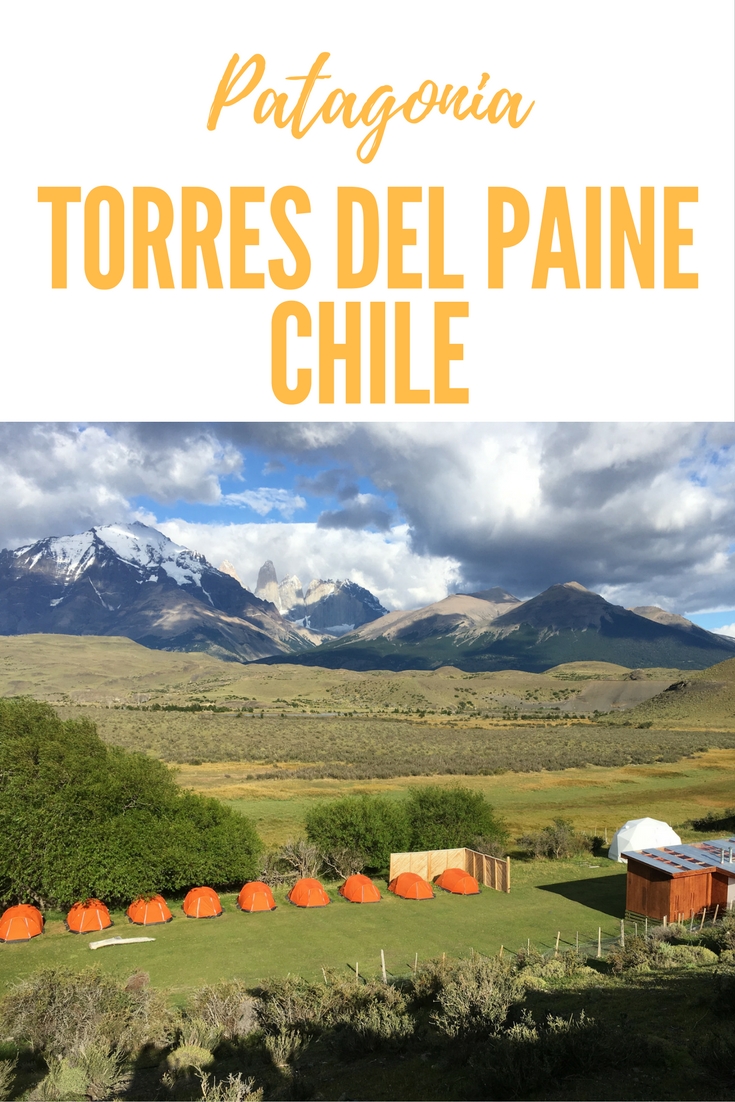 SaveSave
SaveSave
Enjoy this article? Please share 🙂