I hear laughter – Blackpool Pleasure Beach is really on my list of places to visit? Yes, it is. I've been wanting to go for years – even living in Manchester for 3 years still didn't get me to go. I have no excuse – other than I just didn't get round to it. There are many other far more exotic places on my list (or maybe not depending on the definition of exotic), but I couldn't miss it out. After all, what's on your doorstep (so to speak) is often just as fascinating as all those far-flung places in distant lands.
So, in no particular order, here are the places that are on my list:
Blackpool Pleasure Beach, UK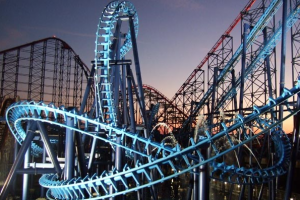 One of the original British seaside resorts. Blackpool escaped heavy damage in the second world war as Hitler had earmarked it to remain a resort after his planned invasion. The Pleasure Beach reached its peak in numbers of visitors in the 1950s (cheap air travel becoming more accessible in the 1960s affected it, like a lot of British coastal resorts) but is still the nation's favourite. Particularly among Glaswegians for some reason? It was also England's most popular free attraction for decades but following declining visitors since the late 90s it introduced a £5 entrance fee.
I am dying to be a typical British tourist and eat a massive sickly stick of rock, get a kiss me quick hat from the kiss me quick shop and have fish and chips and a beer. Just for a day.
Stockholm, Sweden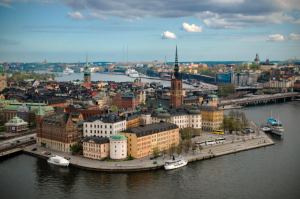 I've always liked the Scandinavian culture and style and have yet to visit Sweden. Stockholm is one of the fastest growing metropolitan areas in Europe and always seems to be ahead in terms of liberal thinking, style and general progression.
A city spread over 14 islands, yet still managing to keep that compact feel sounds fascinating to me, along with its old medieval cobbled streets of the old town and the waterways and green space. This all makes it seem a very attractive city to not only visit but to live in.
The Great River Road, USA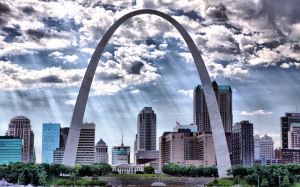 I touched on this during my last US road trip from New York to New Orleans (which you can read about here) and was thinking how much I would love to drive the 3000 miles south all the way down the Mississippi through 10 different states. I'd like to find out more about Mark Twain and where his inspiration came from, visit the various dairy farms in Wisconsin to try their cheese and see the St. Louis arch.
Svarlbard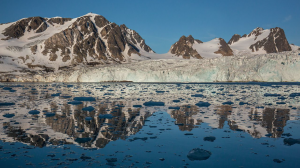 A place of mystery! It's fascinated me ever since I read about the seed bank that was set up there. They have one of every type of seed just in case of a devastating man-made or natural disaster. Incredible. The Arctic Wilderness and remoteness really gets the imagination going.
Cuba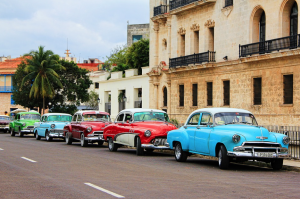 It's probably fairly obvious why I want to go to Cuba – I'm sure a lot of you feel the same! Get there before it changes too much….
I would love to cycle round it, feel like I've gone back in time. But most of all I want to go for the music – those cuban rhythms. I would also love to find the Buena Vista Social Club who are/were an amazing group of musicians who were re-discovered in the 1990s – and became world-famous in their 70s and 80s.
Capri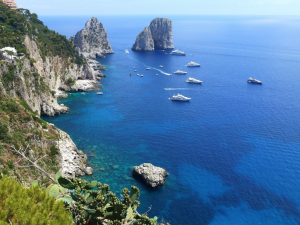 I've always thought of this as the ultimate romantic, jet-setter destination with its beautiful rugged coastline and deep blue waters. A nice place for a honeymoon….
The West Coast of Scotland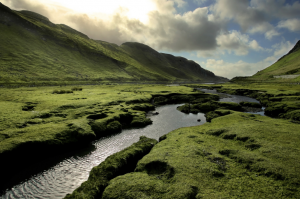 Again, no excuse for not having been to the West Coast of Scotland either, living only 350 miles away. You would only ever want to go in Summer really and as soon as it gets to summer, the lure of guaranteed sunshine takes my fancy more. However, the Highlands and the coastline look absolutely stunning and I would love to do some treks making the most of the long hours of daylight in the summer months.
Botswana, Namibia, Zambia
The series of the Ladies Detective Agency books (and in particular Mma Ramotswe) first opened my eyes to Botswana. A safari has been a lifelong dream of mine – I would absolutely love to stay in one of the teepees or lodges with the lookouts, glide past hippos and elephants in a canoe on the Zambezi and do a pre-sunrise trek to see the African bush in all its glory.
This is definitely not a definitive list – but if I included every single place I'd like to visit it would be an extremely long post…
Where is next on your list and why? I'd love to hear your thoughts.
Enjoy this article? Please share 🙂