It was so exciting to step off the plane in Brisbane and see Leighann waiting for me! She's planned no end of exciting things, including a trip to Australia Zoo – it's been a long time coming as it's been over 6 years since we last saw each other. We chatted all the way home and then had a glass of wine in the garden with Eric. It's so nice to be at their home – such a nice change from all the hostels and little Rose had kindly given me her room to sleep in whilst she bunked in with Frankie. I slept so well! The next day we went into Brisbane. It was a gorgeous warm day so we went for a swim at the city beach on south bank-it was pretty cool swimming within sight of all Brisbane's high-rises – what a view!
The city has a really nice feel to it, it reminds me (very slightly) of London with the river running through and the south bank is a lovely development with the art galleries, theatre etc. We went to the Christmas markets and then went on the wheel of Brisbane which had fantastic views, before watching the Christmas light show at the City Hall. Eric took the kids home and Leighann and I went for a few drinks and a good chat – we had 6 years worth to catch up on!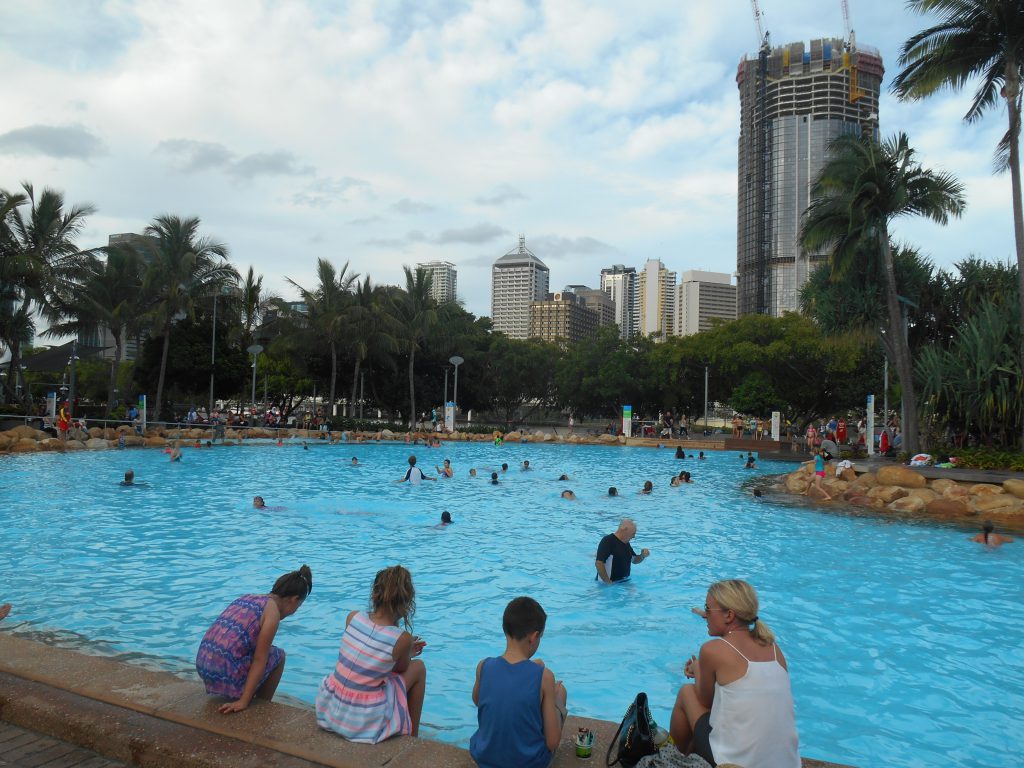 The next day we went to Australia Zoo (Steve Irwin's zoo) which was fantastic – definitely the best zoo I'd ever been to. We'd been there about 10 minutes then bumped into Jamie and Nick at the giant tortoises! The travelling world is a small one! We saw so many animals and it was lovely seeing Frankie and Rose so excited at all the animals too. The croc show was cool – how the keepers get so close I've no idea, I'd be terrified! They're very scary. There's an animal wildlife hospital attached to the zoo which they open to the public too – it was amazing to see koalas with bandaged limbs and a lizard going in for an op. There was a box saying "Lift here to see the most dangerous creature in the world" and it was a mirror. I had a look and then Frankie wanted to see. He then said "But I'm not the most dangerous person in the world?!" in a little worried voice. I tried to explain but was laughing too much and he kept saying "but I'm not dangerous?!"
Leighann and I tried our best to explain with tears rolling down our faces! Sooo cute. When we got home there was an exciting package on the porch from the UK full of Christmas goodies from my family and friends – perfect timing and very thoughtful 🙂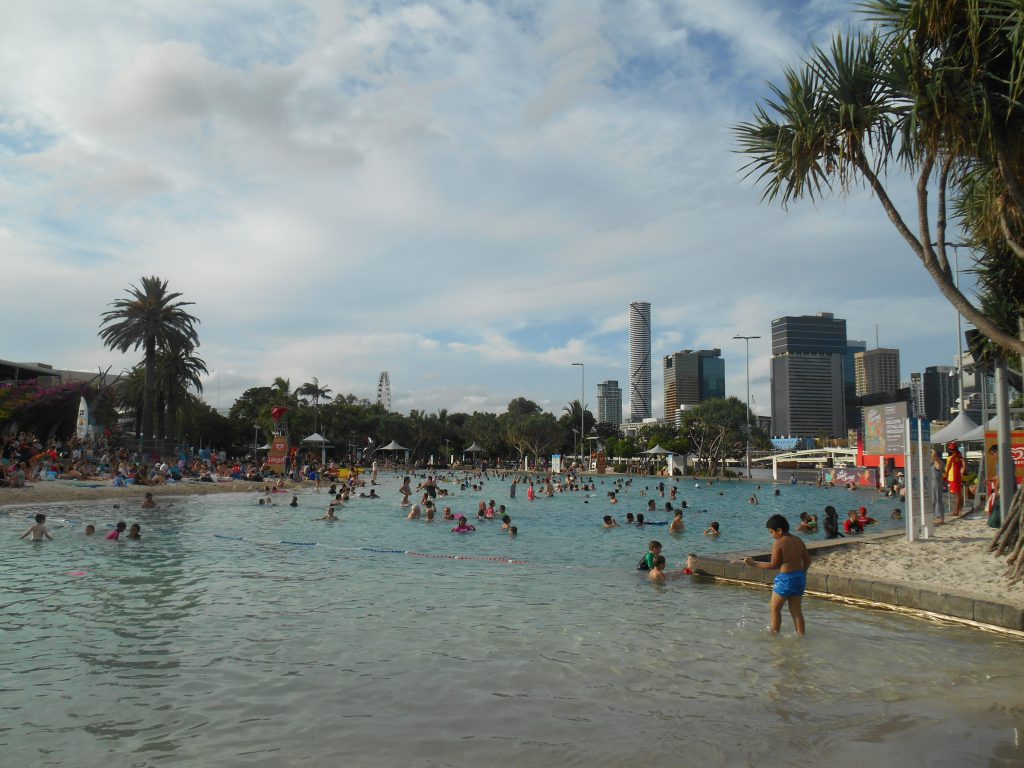 Christmas Eve Leighann and I went for a pedicure and then a brunch as a little treat! We then got back and started making Christmas food. I have decided I want a thermomix – Leighann has one and it does everything, it's amazing. We attempted a pavlova but I think it was too humid for the egg whites as the meringue just stayed flat as a pancake in the oven! So we turned it into Eton mess instead (and it still tasted nice). Leighann's family and a few friends came over for roast dinner which was lovely – it's nice being the honorary Brit 😉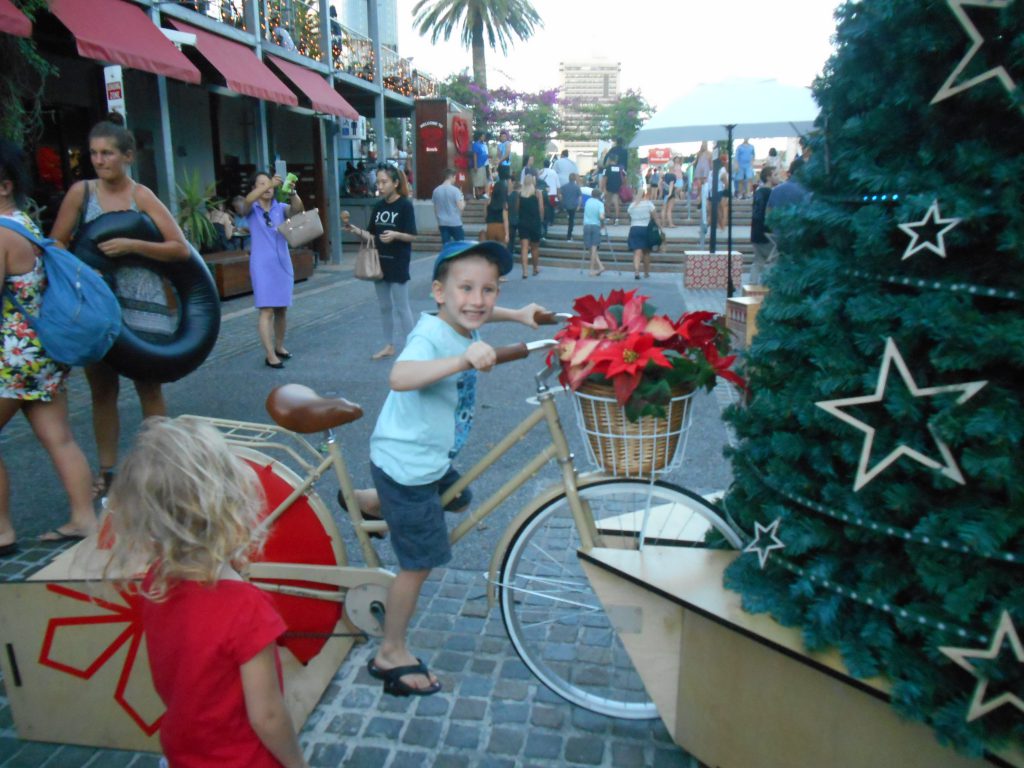 Christmas Day started with the sound of very excited children! It made me realise that I've never been around children on Christmas Day – and it was lovely 🙂 Their excitement made me even more excited 🙂 We opened our pressies – they got me a really cool package of all things Aussie (including a whole stick of films that I can't wait to watch!) and then headed over to Eric's brother's house. It was a lovely day-sitting outside by the pool eating BBQ prawns, roast pork and watermelon with my beer in my new holder – so relaxing! I didn't even miss turkey….
It was strange having to wait all day to Skype home – and all my family being in their dressing gowns whilst I'm in shorts! Skype is such a good invention – It felt like I was right there with them. The families gave each other a wave, it was so nice to catch up 🙂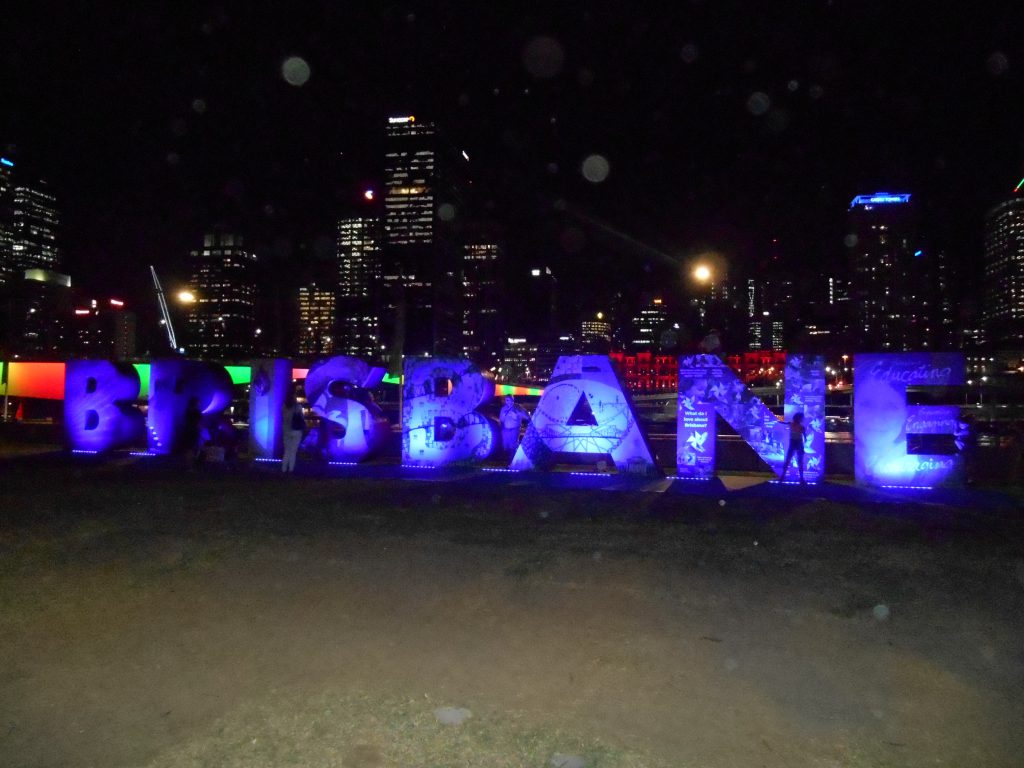 Boxing Day was Leighann's birthday – funny that we were born two days apart in the same year. We headed up to Cabarita beach on the Gold Coast where they'd booked an apartment for the week. It was lovely – the beach was beautiful and the town had some cool little cafes and boutique shops. The complex had 3 pools and a spa pool too so it was perfect for lazy days reading, swimming and sunbathing. It was nice having a hot birthday! We got a coffee, I bought a bikini, then relaxed by the pool and had birthday cake and wine! I was very well looked after! 🙂 I then went for a massage, met them back at the beach and had Thai curry for dinner – my favourite 🙂 Leighann had heard about this bar called Paper Daisy so we went there to get cocktails – it was sooo cool and beautifully done out. Apparently it's booked out for dinner for the whole of January. It made me think of an Ibiza bar with its deep house tunes and beautiful crowd! What a brilliant birthday 🙂
I wish I'd had a bit longer on the Gold Coast actually as there are so many great things to do there – and lots of them are free – check out this great article on Free Things to do on the Gold Coast for more ideas!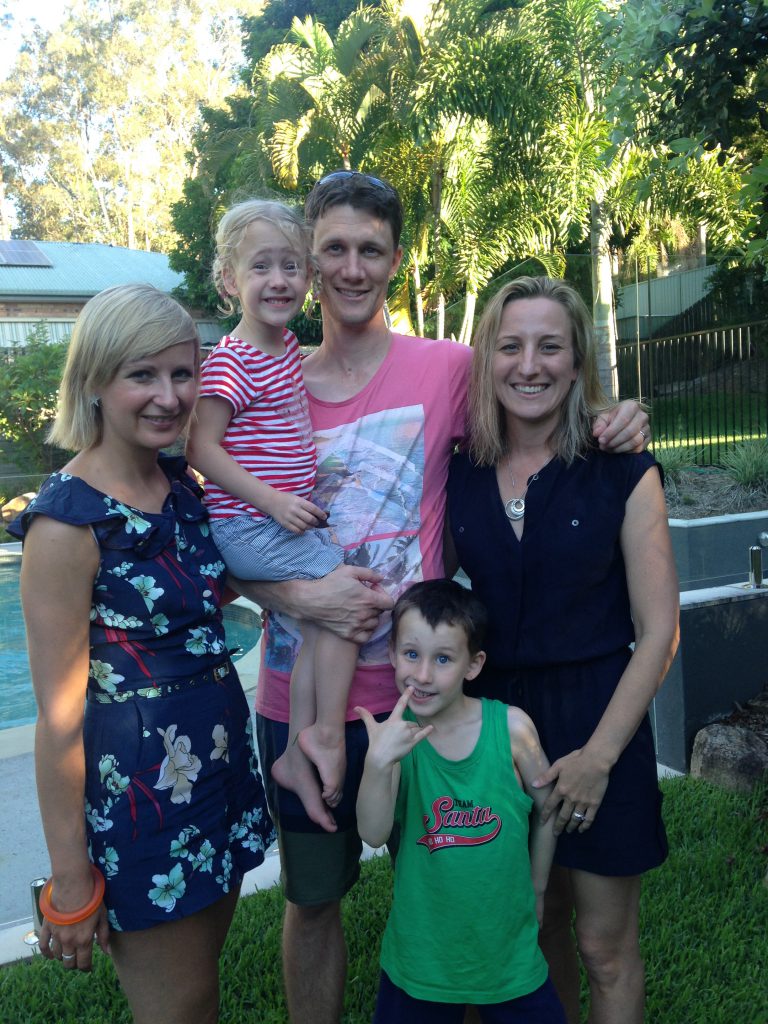 The next day I had a surf lesson – and I loved it! I'd paid for a group lesson and the woman said it could be up to 10 people – but it was only me and 2 girls which was great as we all got loads of time with the instructor. It was a pretty rough day so he'd asked if I could do it the next day instead but I was flying to Sydney so couldn't. Despite the rough conditions, we all managed to stand up! It was such a great feeling – just unfortunate I couldn't make it last longer! Because it was so rough it was difficult to make the board stay straight which made balancing harder. The girls got tired so I had 10 minutes on my own with the instructor at the end and managed a few more rides!
It was so exhilarating and because of all the adrenalin I hadn't realised how tired I was getting. I was so worn out afterwards and the next day my whole upper body ached! I would absolutely love to be good at surfing, it would be so cool. This trip has made me realise how much I love the sea….maybe I need to move to the south coast…..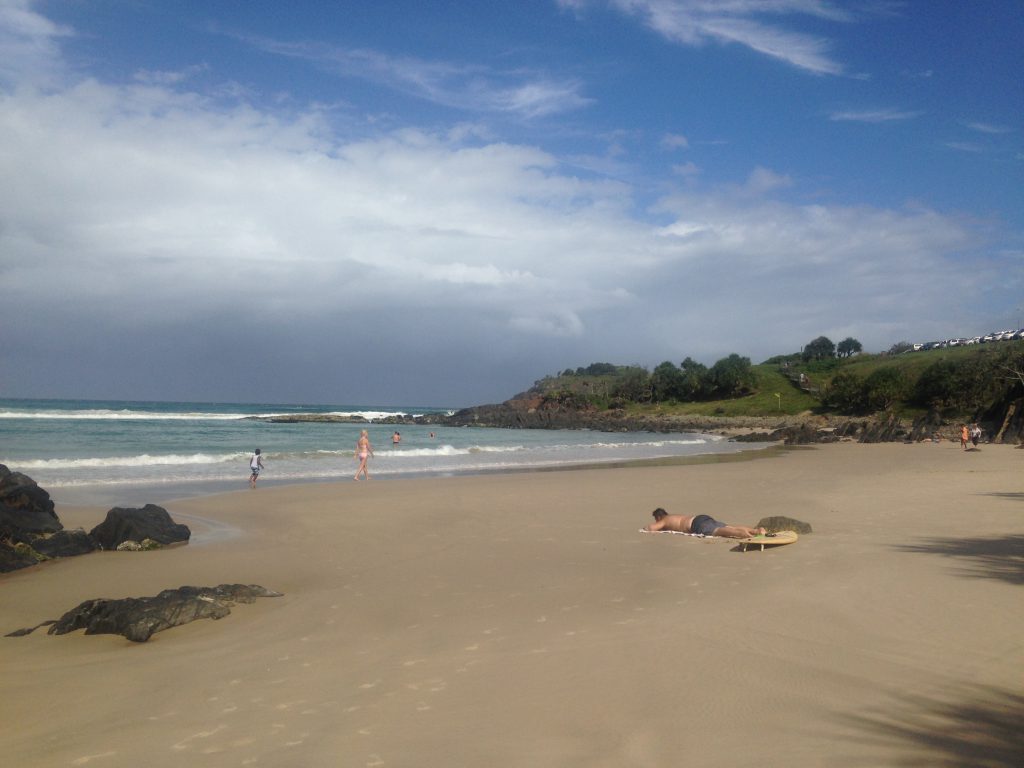 It was really sad saying goodbye to Eric, Leighann, Frankie and Rose at the airport – they've really made me feel so welcome and part of the family and its felt so relaxing and chilled which I think I probably needed 🙂 Let's hope it's not another 6 years before we see each other again! Thanks again you two!!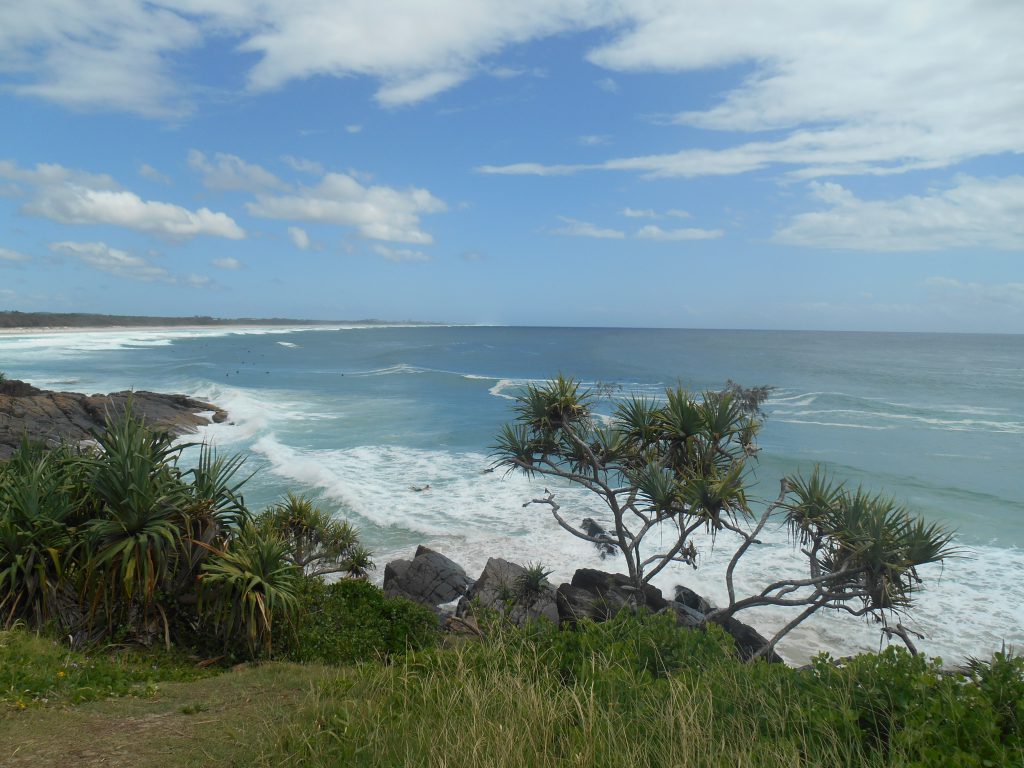 Enjoy this article? Please share 🙂