My first glimpse of Denmark from the aeroplane window was of dense forest, with perfectly triangular, dark green trees (exactly like the ones in the 'Enchanted Forest' board game in fact), and a very long bridge across the sea, which I think must have been one of the bridges connecting Denmark to Sweden. One of the things I love the most about arriving somewhere new is the different smells that, depending on where you are, can end up being very distinctive to a place. I stepped off the plane and within a few minutes got that all too familiar, comforting smell of fried bacon. I actually laughed out loud – you couldn't get much more cliched. But I swear it was true. I could tell instantly that a short break in Copenhagen was going to be just to my taste 😉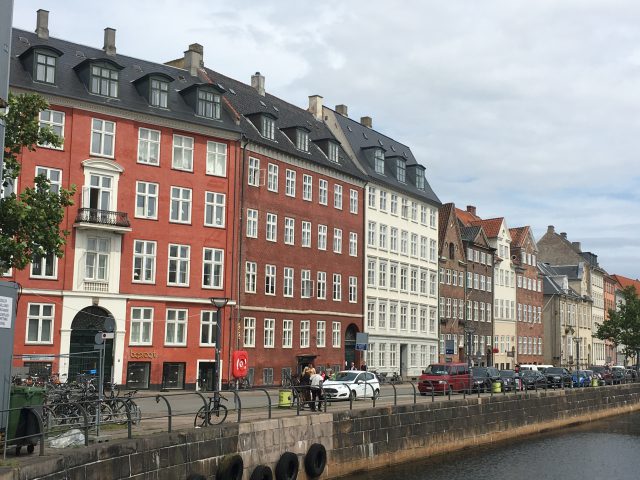 Fairy Tales and Lego
Before I went to Copenhagen, I knew a relatively small amount about it other than from what I'd seen on the Killing, Hans Christian Anderson's fairy tales and the fact that it's the home of Lego. However, I had only ever heard positive things about it from the chilled out nature of the city to the fact that bikes rule the road (even more so than in Amsterdam). I was lucky that I finally had a very good excuse to go – I was going to visit my friend Vivien, whom I met whilst travelling in South America – she is German but is currently living in the city. So I got the best of both worlds – doing all the touristy things but also the insights of the people that actually live there and learning more about what makes it the city it is.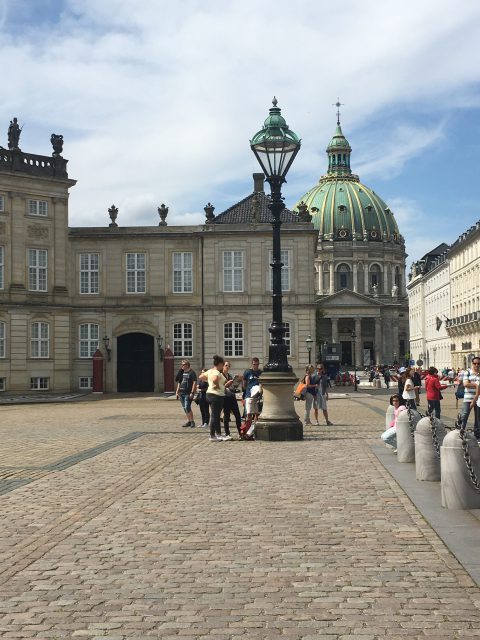 Copenhagen is a really charming and very chilled out city – perhaps it felt more chilled as I was there in July which is when the Danes all take their (3-week) holidays. However, that aside, I imagine it has that sort of chilled air most of the time, with the simple but charming architecture of it's buildings, the low key fashions conducive to hopping on and off bikes and the snug, inviting cafes with their divine salad and open sandwich combinations, delectable pastries (I had the best cinnamon roll I'd ever tasted) and healthy juices. I was beginning to see the concept of Hygge for what it really was and not the anglicised version that has been exaggerated (and at worst, entirely re-invented) for the British market.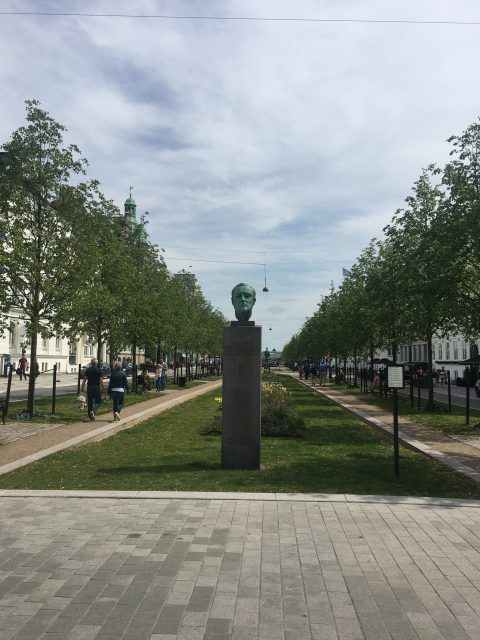 The Vibrancy of Nyhavn
The city had it's golden era in the first half of the 19th century, after a dark period of fires, bankruptcy and general attack during the 1700s. This was known as the age of enlightenment and creative output really flourished during this time, having a profound effect on the city for the years to come. Copenhagen has seen a continuous run of urban and cultural development right up to the present day with it's flurry of very successful TV drama series in the last few years.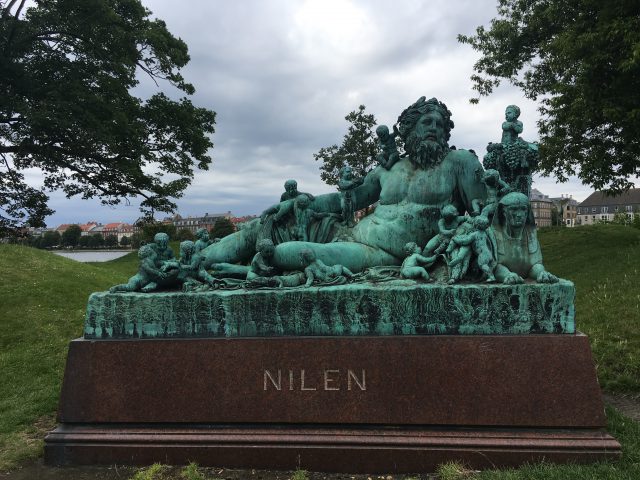 To me, the city definitely looks and feels more 'European' than Scandinavian, which I guess makes sense with it's location. It's easy to get around the city and most of the major sights are within walking distance of each other. Located on the tiny island of Slotsholmen, Christiansborg Palace (which was rebuilt twice due to fires ravaging the previous 2 buildings) is the only building in the world that houses all three branches of a country's government (Parliament, the Prime Minister's Office and the Supreme Court) and has a great lookout point over the city.
The vibrant Nyhavn, which is the most famous, brightly coloured street set beside the harbour is just as you'd expect – thronging with tourists, full of restaurants and gift shops but nevertheless an absolutely stunning sight of picture-postcard perfection with photo opportunities aplenty (if you can actually get a space between the instagrammers without falling into the harbour). I was going to walk to the statue of the Little Mermaid from there but I decided against it once I found out it's well known as being one of the most disappointing tourist attractions due to it's smaller than expected size (and the fact that there are so many tourists around it, you're hard-pressed to see it anyway).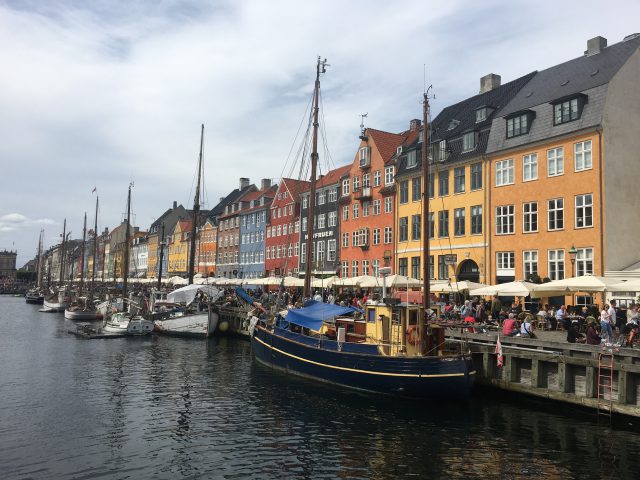 Getting Spooked in Christiania
It's a short walk from Nyhavn to Christiania, a hippy settlement that can lay claim to being one of the first social experiments of its kind. After years of clashes between the residents and the Danish state, in 2011 it was officially classified as a freetown, owned by the residents, who live by their own rules. It's not to everyone's tastes, but attracts up to a million visitors each year who are fascinated to see how this self-governed settlement really works. I loved it's car-free, eco-friendly, inclusive ethos, and the fact that each dwelling is unique, all having been built by the residents. There are art galleries, music venues, workshops, street bands and loads of outdoor eateries, most of which sell organic (and good value) food. I felt as if I'd been transported straight back to the Green Fields in Glastonbury.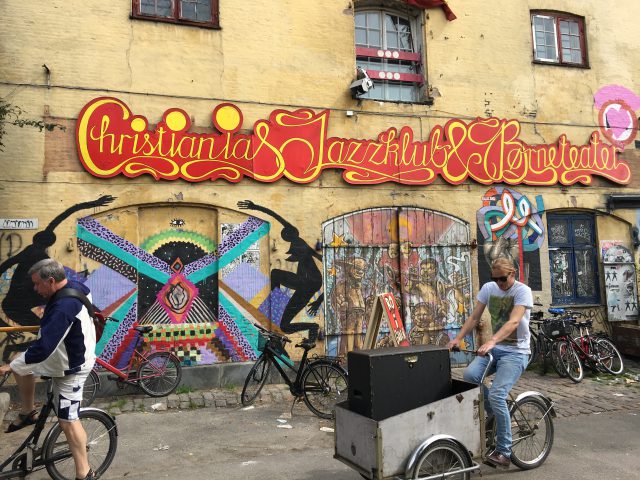 I was feeling quite peaceful there until the church bells started chiming and I realised they weren't like any church bells I had heard before – rather than nice 'pleasing' intervals between the bells, these seemed to be a semitone apart, creating an extremely spooky, dark-fairytale sort of connotation…..I suddenly had images of evil trolls and all sorts of weird characters in my head and felt it was time to leave (And I hadn't even had any cannabis, I swear)…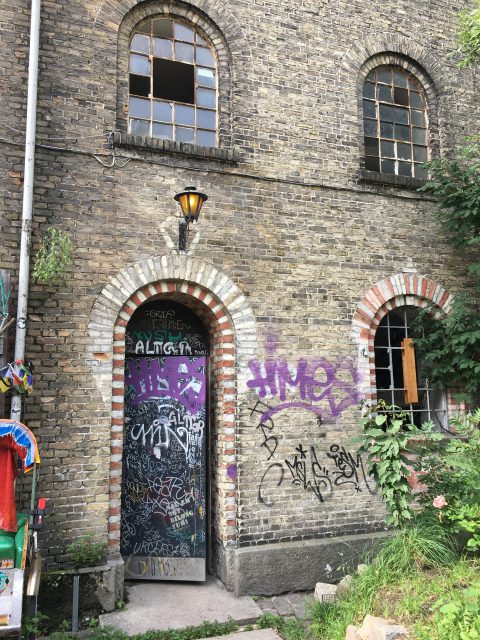 The Second Oldest Theme Park in the World
The most visited tourist attraction of all is Tivoli amusement park and gardens, the second oldest theme park in the world, dating back to 1843. I didn't quite know what to expect, but it was a joyful mix of rides, quality places to eat, unusual architecture and beautifully landscaped gardens. Luckily the sun was shining too which made it an ideal place to spend a couple of hours. It's a very popular place for everyone to go, tourists and locals, couples and groups of friends.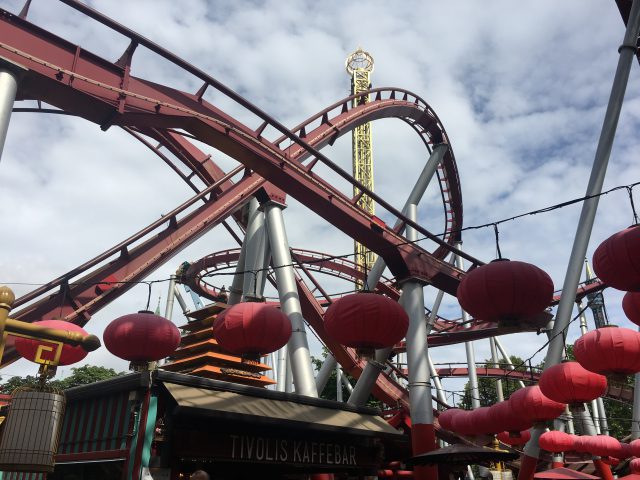 I noticed a lot of families especially having fun together, outside on a nice day. Which made it all the more poignant when I stepped into the 'Tivoli Jackpot', a building within the theme park filled with rows of fruit machines with no natural light and around 10-15 people, all by themselves and over the age 0f 70 as far as I could tell, seated at the machines. This wouldn't necessarily be something you would notice but after learning that one of the biggest issues in Denmark is the isolation of the elderly (and Denmark certainly isn't unique in this, it is also a big issue here in the UK and many other countries I'm sure), this stark distinction between the frivolity and joy going on outside and the seemingly isolated sadness of this older group inside really struck me.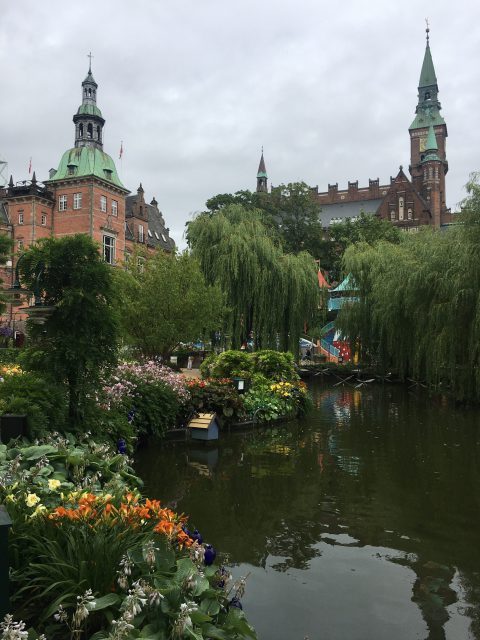 The Happiness Index
Scandinavian socialism has always intrigued me – with the Scandinavian countries regularly topping the happiness lists (and particularly Denmark), there must be a lot that the government is getting right and I have always wondered what sets them apart from the rest of Europe. With an extensive welfare state and the ideal that everyone should be equal, there are certainly the baselines for a happy, peaceful society. However, I got the impression that not all is as it seems – 'love thy neighbour' regularly gets forgotten, no one says excuse me (and just pushes past you instead as I found out on the escalator down to the station) and service is not a priority. As my friend put it, when you know the state is going to take care of you, why would you bother to make an effort with your neighbours?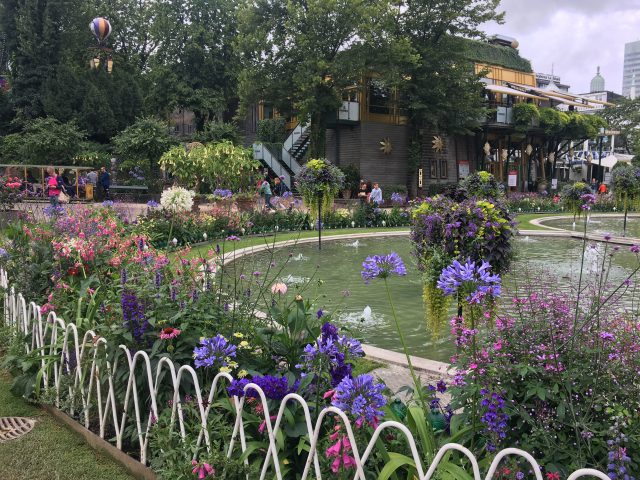 Having said that, this doesn't seem to affect the city itself, which, although chilled out, is also full of life in an understated way – and everyone I met certainly seemed to enjoy living here. I felt very at home here, thanks to the hospitality of Vivien and Josh and their friends but also because the city just has that welcoming feel – I should have realised that the comforting smell of bacon when I stepped off the plane was a foresight into how I would feel during the rest of my stay 😉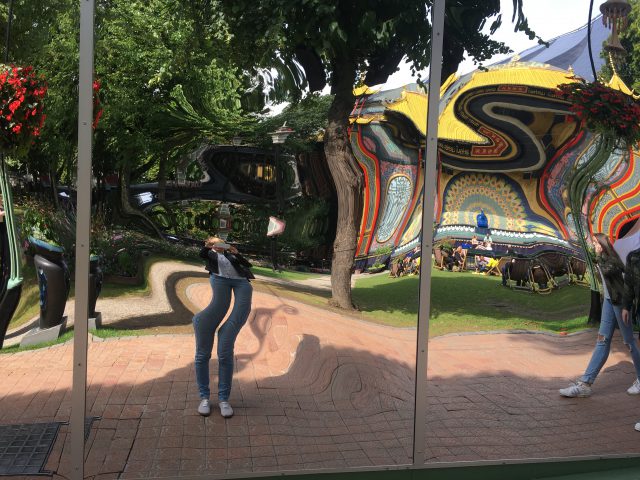 Have you been to Copenhagen? Let me know in the comments below 🙂
Did you enjoy this post? Pin It 🙂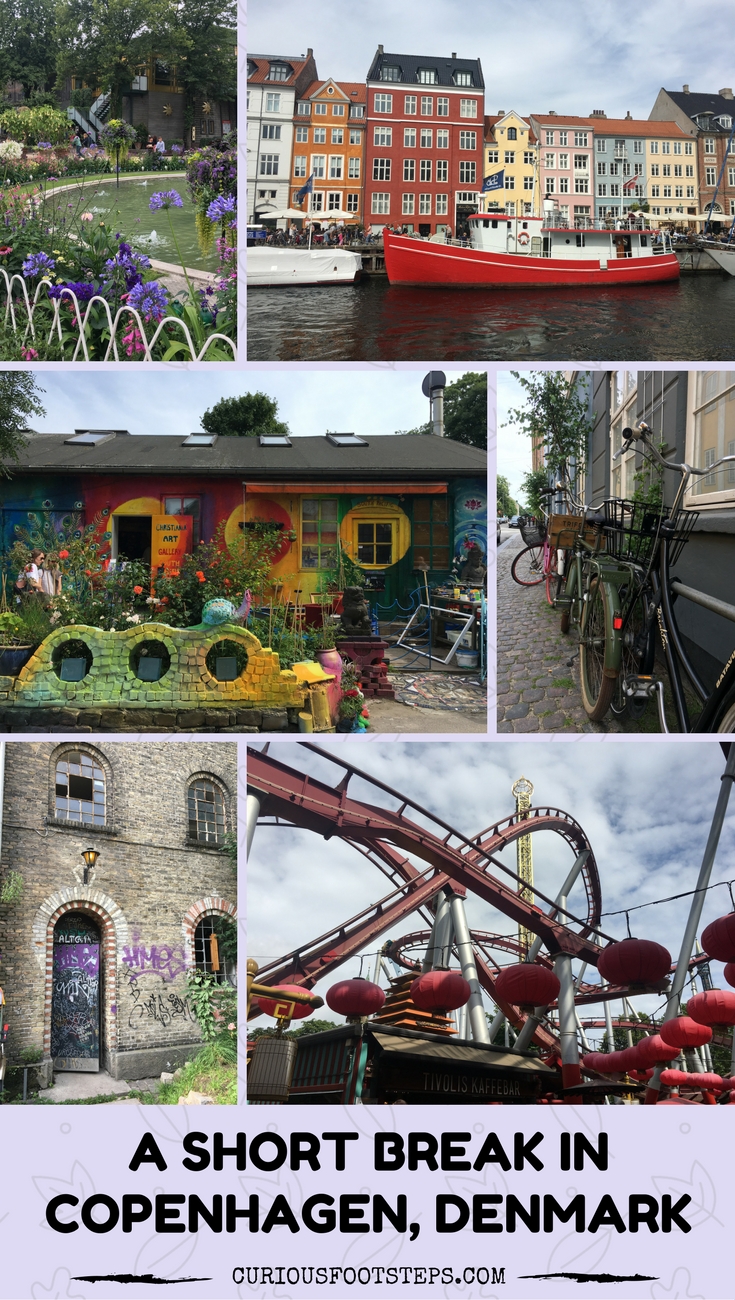 SaveSave
This page has affiliate links. For more information please see full details here 🙂
SaveSave
SaveSave
SaveSave
SaveSave
SaveSave
Enjoy this article? Please share 🙂