I recently caught up with Clare Dewey, founder of Epic Road Rides, the travel website for road cyclists. Here she shares her five favourite things about the Isle of Wight (and don't worry, they don't all involve a bike!). 
1. Cycling
Since cycling is my first love, this is probably the best place to start! I love riding the salty, wild, wind-blown roads of the southwest of the island, but cycling on the Isle of Wight offers something for everyone: there's fantastic mountain biking but also wonderful traffic-free cycle paths too. 
For road cyclists, the most famous route is the round the island cycle route. There's an annual sportive where you can ride it with thousands of others, but it's signposted so you can also easily test yourself against it at any time of year. Our in-depth guide is full of Isle of Wight cycling tips.
For those that prefer to avoid cars, the Red Squirrel Trail is a superb option. Its 23 miles of gentle off-road paths take you from East Cowes down to Shanklin and back again.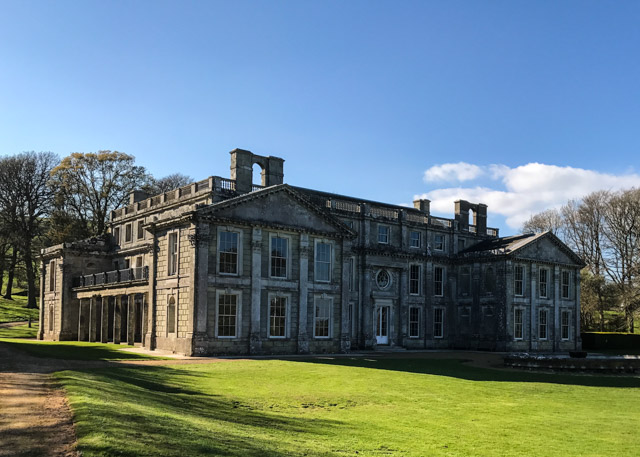 2. Beaches
The Isle of Wight's beaches are spectacular. They're one of the Island's main attractions and have been drawing people here for centuries. If you visit Osborne House, you can see Queen Victoria's bathing machine – a sort of house on wheels that she used to sit in to take the waters (she couldn't be seen swimming of course!).
Almost 30 miles of the Island's coastline is protected Heritage Coast and you'll find everything from long, deserted sandy beaches (like Compton Bay) to rocky coves (like Steephill Cove) and classic pleasure beaches (like Sandown, Shanklin and Ryde).
If you want more info our guide to the best Isle of Wight's beaches may help!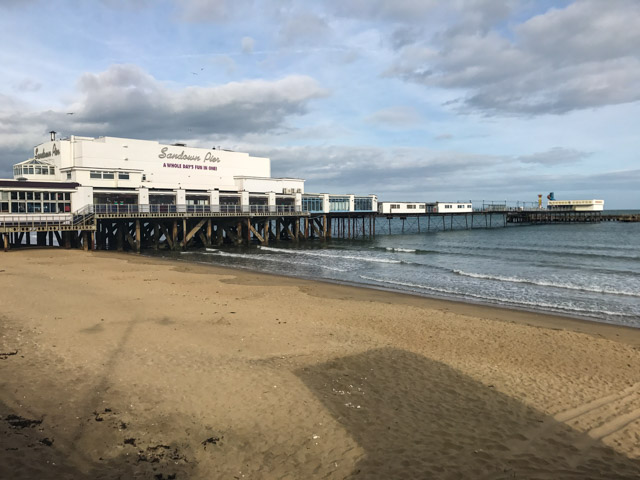 3. Restaurants
Ventnor, in the south of the Island, is a real foodie hotspot. It's one of our favourite towns to stay in as it's full of beautiful Victorian villas and Art Deco architecture – but also because the restaurants are excellent. If you're on the Isle of Wight, don't miss two of our favourites:
The Ale and Oyster, Esplanade, PO38 1JX – don't be put off by the name or external appearance of this restaurant! The food here is beautifully presented and absolutely delicious: Michelen standards but without the price tag. Go (and ask for a table by the window)!
Cantina, 20 High Street, Ventnor PO38 1RZ – a small and buzzy restaurant serving modern Italian dishes. We found that service was good and the food was yummy. We ate dinner here but their breakfasts get excellent reviews too.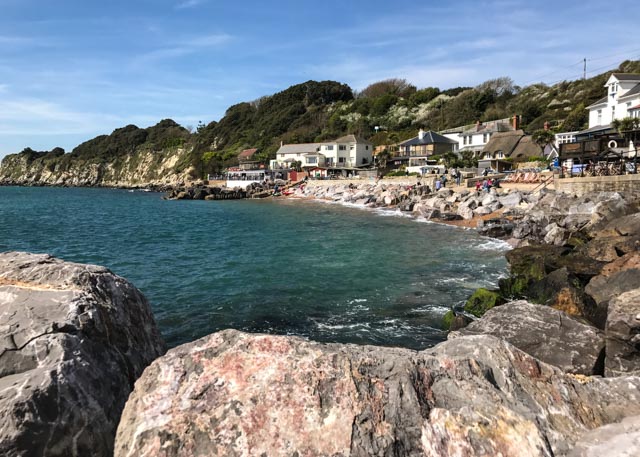 4. Fascinating places to visit
In its heyday the Isle of Wight was home to many wealthy families, not least Queen Victoria. The Island also had an important role in the Second World War. As a result, if you're into history, there are some really interesting places to visit. We love:
Appuldercombe House – it's a gorgeous 18th Century stately home that is now totally abandoned. It's in a stunning location, surrounded by green fields and woodland. From the front the house looks intact: there's glass in the windows and the lawns are mowed. It's when you get to the back of the house that you find the windows are open to the elements, there's no roof, just open doorways leading into once palatial rooms. There's a strong sense of history that pervades the atmosphere. Visit in the late afternoon, as we did, and you may even get the whole place to yourself. Entry is free.

 
The Old Battery at the Needles – the Old Battery sits on the headland that juts out from Freshwater Bay in the southwest of the Island, high above the Needle Rocks. It was built as a Victorian coastal defence and secret rocket testing site.

 

You can explore the underground tunnel that leads to the viewpoint out to the Needle Rocks and lighthouse. Or enjoy the café that's located in the 1940s Port War Signal Station that was built to keep an eye on D-Day shipping movements. The views out of the windows are incredible.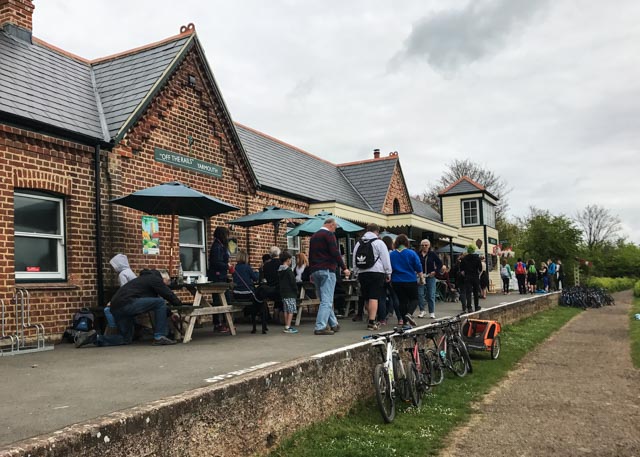 5. Kid friendly activities
The Isle of Wight is a perfect place to visit if you're with children – there really is so much to do, even if it rains…
From seafront amusement arcades to tree climbing with Goodleaf Tree Climbing in Ryde, boat trips, Carisbrooke Castle, St Catherine's Lighthouse, Dinosaur Isle, the Isle of Wight Steam Railway between Newport and Ryde and the model village at Godshill. And that's before you've got onto the "big days out" – like Blackgang Chine theme park, Robin Hill Country Park, Tapnell Farm and Alum Bay and the Needles Park. 
Should be enough to keep even the most active family busy?!
Have you been to the Isle of Wight? Are you going soon? Let us know in the comments below. 
Want more cycling inspiration? Check out Clare's beautifully presented, free cycling guides at www.epicroadrides.com. The guides contain tried and tested route descriptions, GPX downloads and info on where to stay and when to go to 15 different cycling destinations around the world.
Did you enjoy this post? Pin It 🙂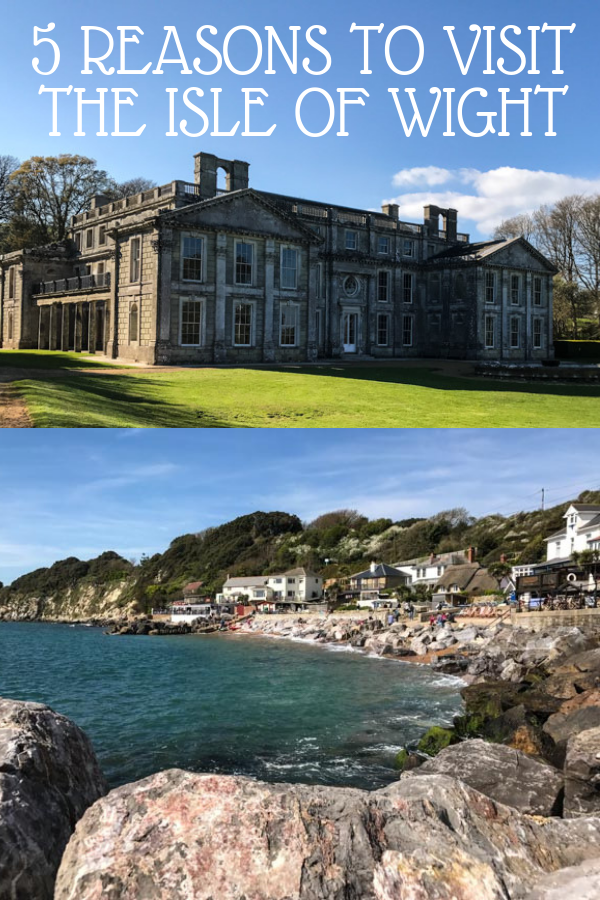 Enjoy this article? Please share 🙂